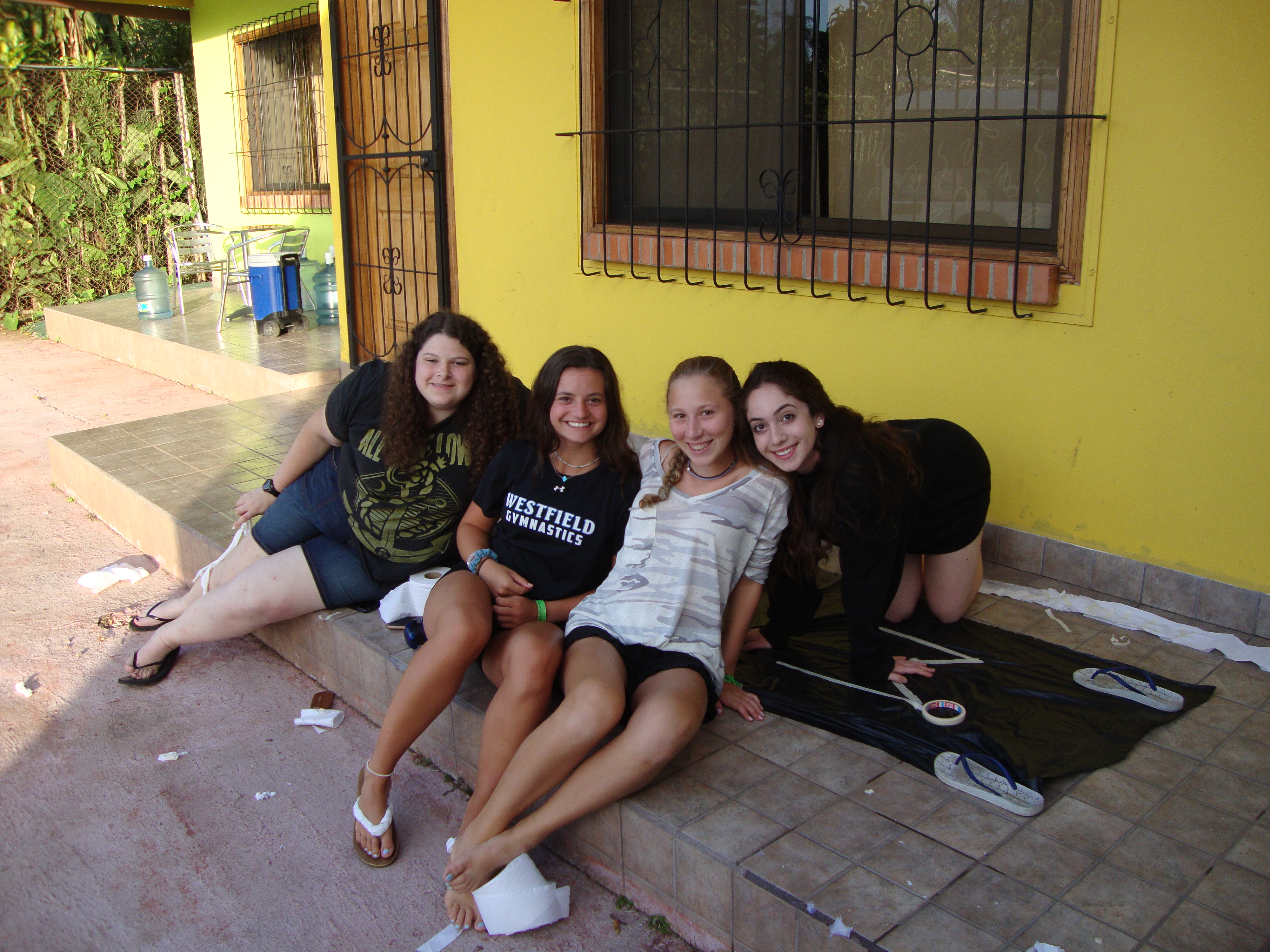 What a way to start an adventure! Arriving in San Jose to sunny skies and excited participants we couldn't have asked for a better way to start this program together. After settling into our hotel we began to get to know each other with some classic camp games and important team builders. Getting to know each other was smooth and natural, it was a great sign about how things would continue!
Our first day was an excursion to Tortuga Island. Our first stop was the harbor where we boarded a catamaran that was more like a mini cruise ship with a live band and Jacuzzi. After some smooth waters (that included some of the islands in Jurassic Park!) we arrived at the island where we were able to go snorkeling, play beach volleyball and to continue the team building we started the day before. Though some were a little nervous about the fish that swam all around us, it only took some friendly some encouragement from our new friends to get the whole group in the water! We all jumped in and had a great time seeing some cool yellow silver and black and orange fish. The rest of the day was spent on the beach, playing an awesome game of volleyball, splashing in the waves, and finding wild pigs and birds to take pictures with. It was safe to say that we were all exhausted when we got back after the full day in the sun. We wrapped up the great day with a few games and an introduction to our community service project by the organization's founder, Gail.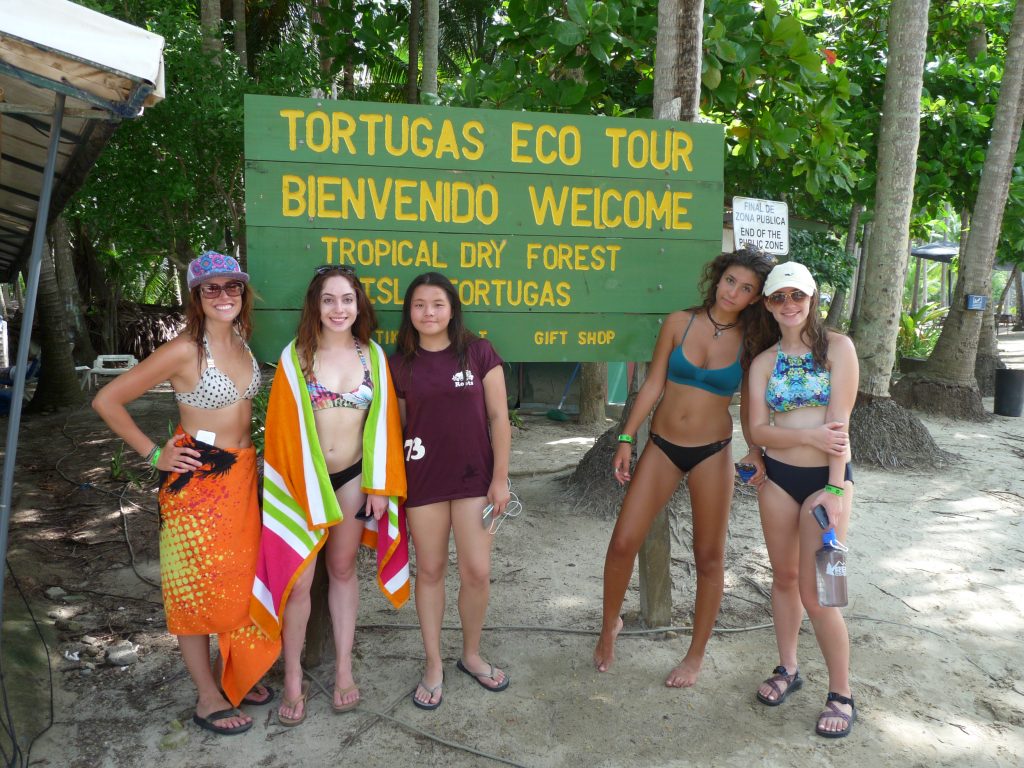 Our first service partner was the Costa Rican Humanitarian Foundation located in the community of La Carpio; an area populated mostly with Nicaraguan refugees who have crossed the border in hopes for a better life.  As we drove through the streets of the small community we all noticed a significant difference in the housing, the cars, the streets, and the smells of this community. It was definitely an eye opener. We were given a warm welcome when we arrived and we were led for a walk through the community to our service site. We found ourselves helping a couple and their elderly mother whose house had burnt down. The mother's house had completely burned down and the couple's house was clearly quite damaged as well. Splitting into two groups we tackled the biggest jobs: removing the burned waste from the front yard and beginning work on a new foundation for a home in the back yard. By the end of the day the front yard was restored and the elderly women's house had a new area dug for foundation. We were all amazed to see the before and after affect that we have made in just a few hours. We definitely saved the couple weeks worth of work by working together.
The following day we came back to this site to help out one last time during this stop. We continued prepping for the new foundation by digging out trenches for the cinder blocks and washing the smoke damage off the walls. When we were done, the wife who lives there gave us a heartfelt thank you, which left us all feeling a special connection to the family. We all agreed that when we come back to San Jose that we would like to visit the family again to see how things have progressed. As a nice wrap up to the day we were surprised with a stop for some ice cream, which was much appreciated after a few days of hard, yet rewarding, work.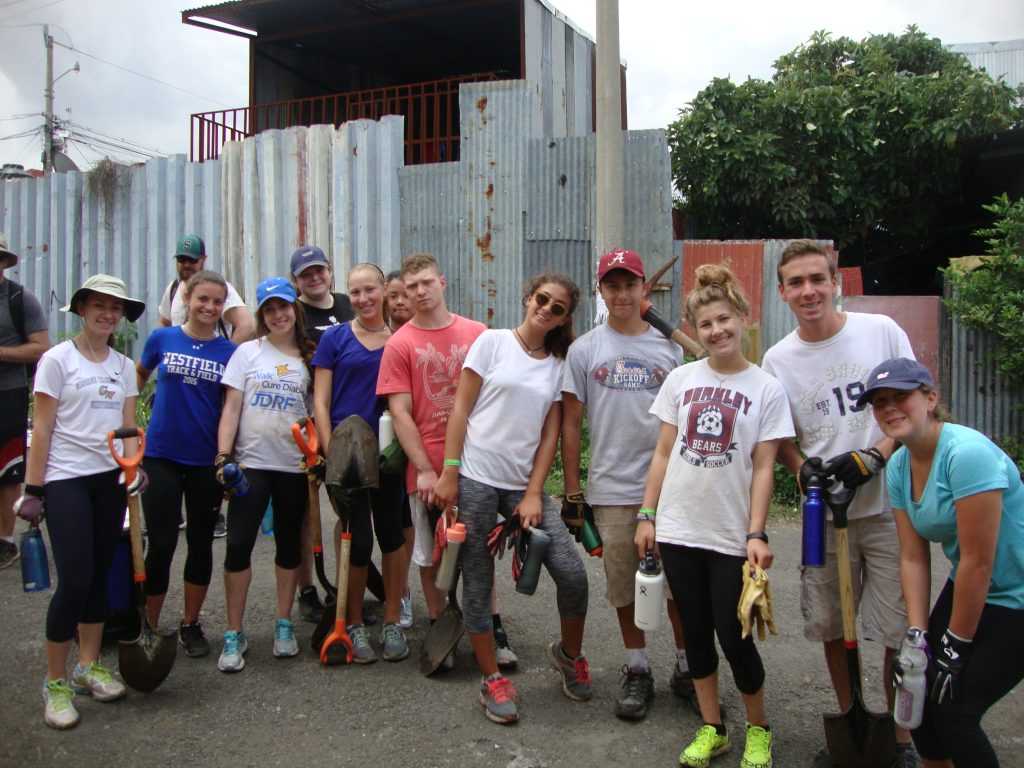 It's hard to believe that we are already at the end of our fifth day together, and though time has flown by quickly we are all making sure to savor the opportunity to be here. Tomorrow morning we are loading up the bus and heading to Rincon de la Vieja for a few days of relaxation and adventure. Looking forward to telling you all about the fun of mud baths, zip lines and our next service stop a few days from now.
The Westcoast Blogger
If a Westcoast Connection adventure sounds like something you'd like to be a part of, explore our 10-day, 21-day, and 28-day Costa Rica student travel and community service tours!