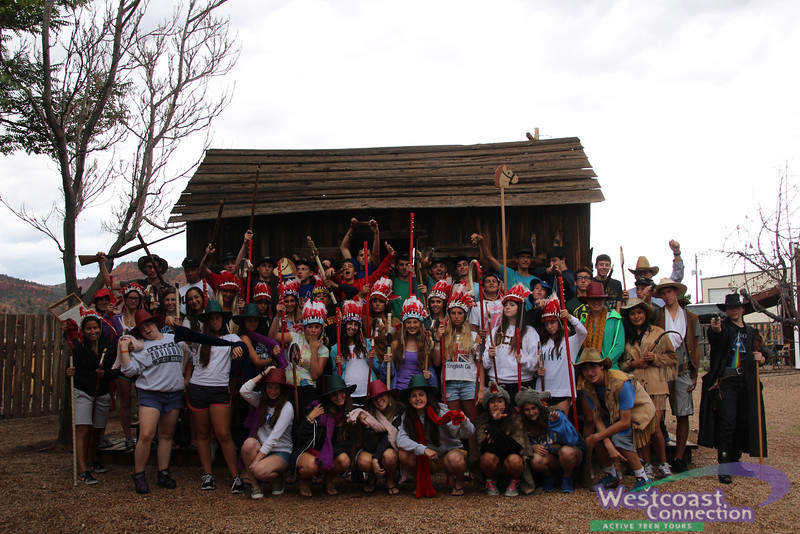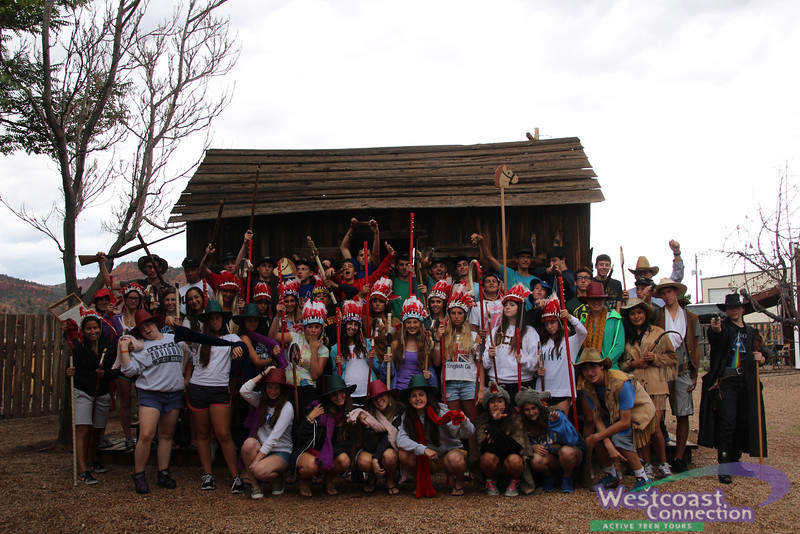 During the Extravaganza's last few days, we've explored the Grand Canyon, and have conquered the Arizona terrain during our pink Jeep tour.  We've enjoyed the pool and sun at our beautiful hotel in Scottsdale and have spent the last few days with great new friends.
Time truly does fly when you're having fun.  The journey from Colorado to Arizona has been filled with laughs, excitement, and discovery.  These past 28 days have truly been an experience that none of us will ever forget.  Here is what we have to say about the most amazing summer of our lives:
Andrew Cl: "I loved meeting new friends."
Morgan: "This trip was amazing! #caligirls"
Kyle: "I need to go to more comedy clubs.  I couldn't stop laughing!"
Adam: "San Francisco was the best!"
Jonah: "Best summer ever.  Enough said."
Amanda: "I made memories I'll keep with me for the rest of my life. #goUSA!"
Leah: "I made so many unbelievably good friends. #best."
Jenn: "#TheBestEver #ToDieFor"
Sandy: "#UnforgetableFriends"
Remi: "The experiences you have here you really can't have anywhere else."
Lauren W: "The experience of a lifetime!"
Jason: "It was really cool to explore America."
Jeremy: "It's not in the dreaming, it's in the doing."
Misha: "Lake Tahoe was really relaxing.  It was nice to get away from big city life."
Daniel: "This summer was enriching."
Jordan S: "I saw some pretty amazing things.  I loved seeing the Pacific Ocean."
Jordan M: "Westcoast gave me the gift that lasts forever…friendship."
Chloe: "I didn't know our country was so beautiful.  Los Angeles was awesome!"
Maya: "My new friends are awesome!"
Elazar: "This was an interesting experience.  Bryce Canyon was my favorite stop.  It was unbelievable."
Abbie: "This was the summer of a lifetime."
Hugo: "Las Vegas was exciting!  The Bellagio fountains were incredible."
Lauren S: "Surfing was the most fun I've ever had!"
Amy: "Tubing for the first time was the best!  I was lucky enough to do it on Lake Tahoe!"
Stephanie: "I now know why it's called the 'Extravaganza'."
James: "I want to go back to San Diego.  I loved it there!"
Alex: "I loved Las Vegas!"
Jelena:  "These were the best four weeks of my life.  I can't believe it's over."
Spencer S: "I really enjoyed meeting people from all over the country!"
Andrew Ca: "I loved seeing California for the first time."
Olivia: "Every day brings a new bubble"
Spencer M:  "Trying new things made this experience even better."
Arianna: "Westcoast Connection has added to my general global knowledge of various aspects of human experience, integrity, and opened my eyes to cultural and geographical challenges"
Sami Z: "I'm speechless. It's sad to see this trip end."
Zoey: "I did things and saw things that I never thought I would"
Ryan: "Color war was a blast! Go Ravers!"
Michael: "I had so much fun, I don't even know where to start."
Noah: "The Alpine Slide was sweet"
Emily: "I wish every summer was like this!"
Sammy B: "It was so fun. I met so many cool people."
Ashley: "I loved bonding with my friends, and telling stories in our tent"
Annabel: "I loved surfing!"
Taylor: "I loved meeting new people!"
Carly: "I loved traveling the west coast with people that are now my besties."
The Californian Extravaganza has come to an end, but we know the fun will live on forever.
Peace, Love, and Extravaganza