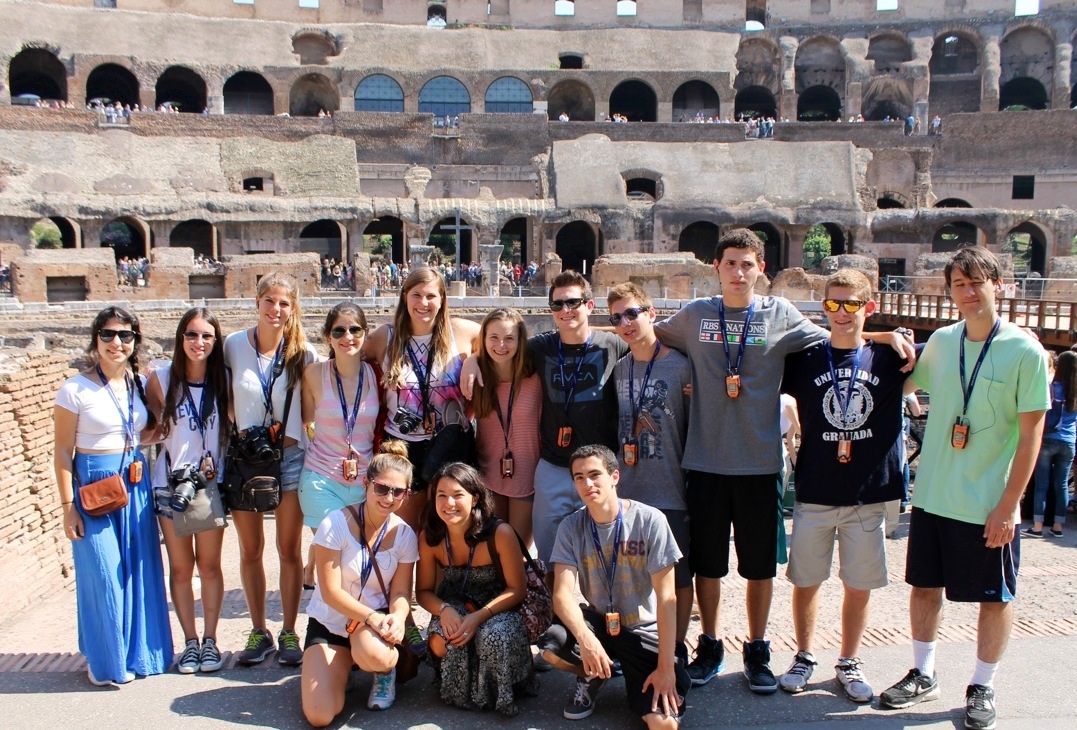 This week has flown by, but what a week it has been! On Monday we woke up ready to make the most out of our remaining time in Montreal. We also had a very special visitor join our program: our very own professional videographer, Andrew! He was with us to catch some of the amazing PCE experience on film. Throughout the week, 3-D animation put the finishing touches on their amazing dragon creations; community service planned and presented their final activities, receiving positive feedback about both the effort and creativity they showed; and the photography elective had the chance to showcase their work to other program members through a photo vernissage event, where members of the public could also admire and comment on their favorite works. Other courses continued to discover new neighbourhoods in Montreal, despite already feeling like pros when it came to walking around the city. Montreal Culture headed to the Museum of Fine Arts where they were able to admire artworks from across the centuries and some even took the opportunity to complete an outdoor maze painted on the ground, discovering a love for the creative side of the city!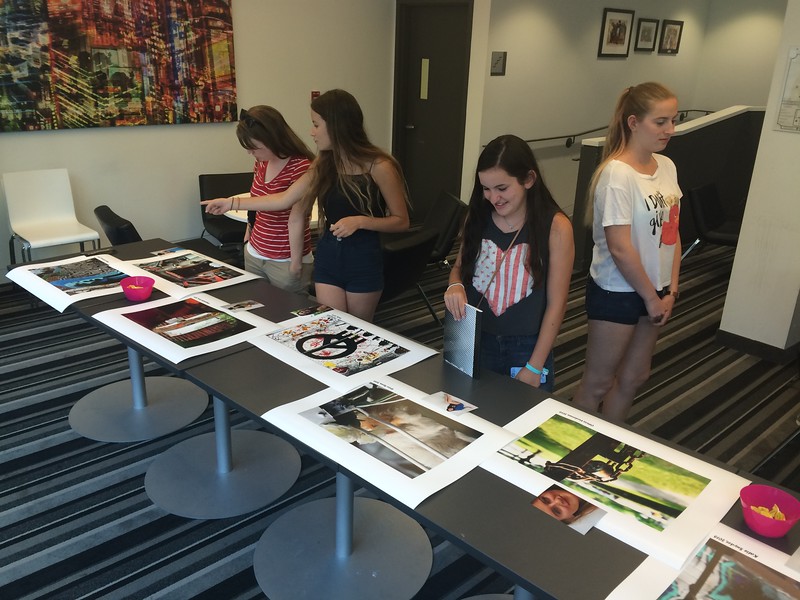 On Wednesday, we had another fun-filled theme day: Twin Day! All participants dressed in outfits matching their twins for the entire day which commenced with the last of the College Workshops: Essay Writing. Attendees had the chance to read over a variety of actual essays and reflect both on what stood out and comment on improvements that could be made. Following the workshop, it was free time where program members traveled all over town: taking in the Rodin exhibit at the Museum of Fine Arts, the Science Centre down on the Old Port, and skating again at the indoor Atrium! Daniel was particularly excited by his ability to use the student-choice time to skate, especially when he discovered that the youngsters the community service group usually helps out were on a field trip to the very same rink!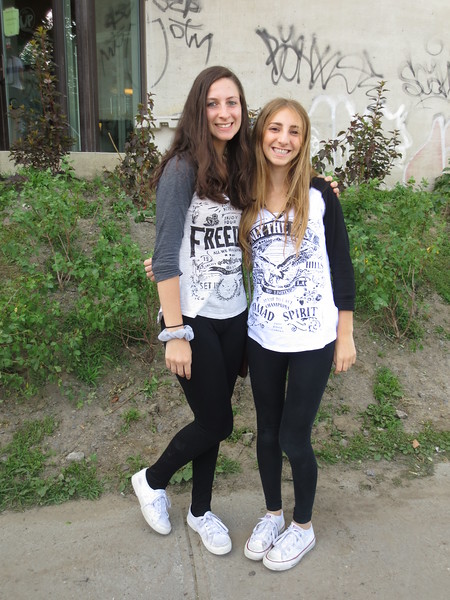 Part of why this week seemed to fly by may have been due to all the sweet treats we enjoyed as we celebrated four program members' birthdays in just 72 hours! With Gonzalo starting off the birthday stream on Monday, we wished him 'feliz cumpleanos' and had dessert back at the residence after attending a variety of different restaurants around downtown Montreal. Our special treat was Tiramisu, after staff secretly learned from friends that it is one of his favorites! The next day, Jake P. received a surprise when he was presented with candles to blow out on not one, not two, but four cupcakes cakes. Finally, on Wednesday both Arthur and Sophia celebrated in a true Canadian fashion with dessert being donuts from Tim Hortons. On our last night in Montreal, many program members decided after our banquet dinner to get their one last frozen yogurt from a well-frequented spot around the corner from the residence.
As banquet night drew to a close and the bus to Boston prepared itself for those on the 28-day program, it was with sadness that we bid farewell to program members and staff on the 21-day program. This experience has been an amazing one, with moments that will never be forgotten. Whether individuals came to Montreal to preview colleges, learn new skills, or just to have an all-around fun summer, over the course of the last three weeks we all became like a family. This feeling was inspired by group moments such as singing Ave Maria through the streets, getting on the extremely crowded Metro with a prized gigantic monkey in hand, playing Ninja in the village of Tremblant and many more. As we say 'Au revoir' (Goodbye) to Montreal, we look forward to different horizons, whether that is our family back home, friends in a different Canadian town, or onto the city of Boston. We will truly miss the times we shared in Montreal.
After a night of parting tears from our new friends, for many it was a feeling of "home sweet home" once we crossed the border by motor coach. When the customs officials searched our bus, they found that we were 'smuggling' 2 bagged and very much alive beta fish across the border. With raised eyebrows and thorough questioning of whether all of us were smuggling what they called 'tropical, exotic fish' into the U.S.A., the agents were satisfied to know that the two fish were what we told them were merely our trip mascots.
With time to explore the picturesque Burlington, Vermont and to have lunch at Church Street Marketplace, we were off on our very first American University tour of the University of Vermont (that's UVM for you locals) where we saw the eco-friendly building, the centre for free student massages, local student hang-outs and much, much more! We made it to Boston just in time for a local dinner close to what was to be our new home at BU residence.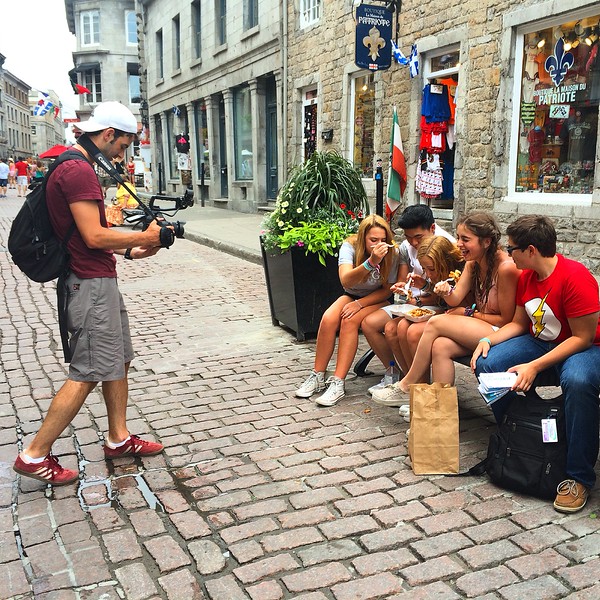 Amelia Earhart led our guided duck tour of Boston the following morning aboard the Beacon Hilda where we learned, saw, and experienced much of what Boston has to offer. The Skywalk observatory was quite the 'sight' as we saw Boston from high above and learned more about the stories of how Boston came to be. Shortly after, Mexican fiesta was the fine fare for dinner. Ole! Sipping straw swords were the teen toy of choice at the movie theatre while waiting for our movie to start. Not sure if it was silly or smart, but it was fun all the same. We also mastered taking the T today and will surely put it to the test in the days to come.
With a well-deserved sleep-in, we met in Hawaiian attire the following morning for our day of fun at the beach, where some even managed to get cupcake desserts from a wedding adjacent to our fancy dinner restaurant. Today was also packed with activities such as a "Battle of the Sexes" trivia game, minute mysteries, and a Montreal Logo Memory challenge, not to mention our second day of "Random Acts of Kindness."
With the weekend behind us, we learned on Monday that the Boston University campus spans 1.4 miles and that Martin Luther King Jr. was an alumnus. In fact, they still house the largest collection of his personal belongings outside of his immediate family. At Northeastern University, many of us rubbed the nose of the bronzed King Husky, which is meant to provide good luck for those hoping to be accepted by admissions. Good luck to all! "Fire and Ice" was the all you can eat we went to for dinner later on, where we watched our food being cooked on a giant grill in the heart of the dining floor; straight from the buffet on ice and onto the fire! Nearly next door to that was the Blue Man Group show where we wore the disposable ponchos that we found on our seats. During the show some of us got sprayed with paint, cereal and creamed banana. The sound, light, and comedy show ended with the audience all standing and dancing at their seats while tissue paper streamers were flying throughout the theatre and humungous (3+ yard diameter) bouncy balls were being tossed around.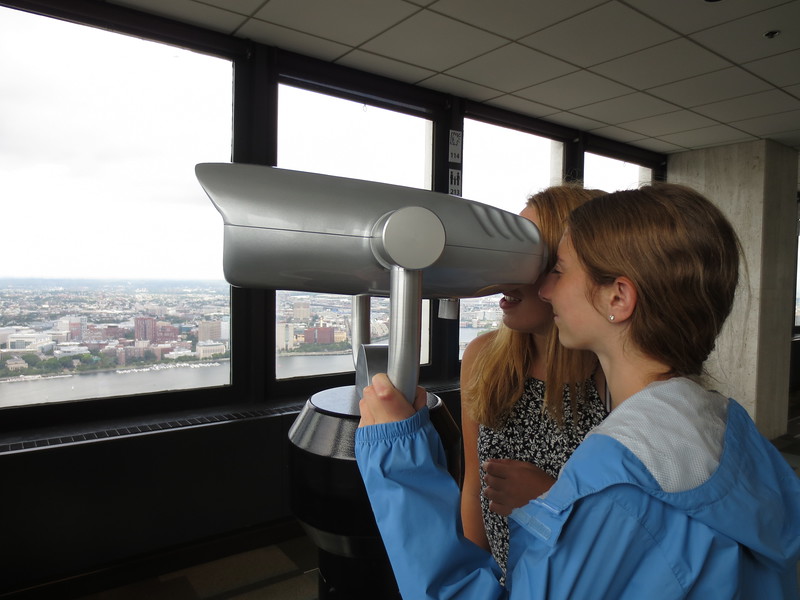 The green and hilly campus of Tufts University had a beautiful view of Boston. We also learned the emphasis that this University places on interdisciplinary courses and study abroad programs for its small undergraduate student body of only about 5000 people. With lunch and free time to explore the famous Quincy Market and Faneuil Hall, students got a better 'taste' of some more of Boston's landmarks. From there it was off to the New England Aquarium where a spiral ramp encircled a giant tank of sea life creatures and with fur seals and sea lions enjoying their outdoor view of the Boston Main Channel. Afterwards, we played a game of "Trade Up" where groups had to trade an unsharpened college brand pencil for something bigger and better. The winning team ended up with a Kate Spade glasses case, though the runners up ended with a signed caricature, a phone case, and a ceramic pot of chocolates, and random coupons too. Having deserved a reward for our efforts, we were then off to get group ice cream at JP Licks. What a sweet end to a sweet day!
Wednesday started by shocking us all into a state of awe as we walked the pristine grounds and the paths of the stunningly stone-carved campus of Boston College. We rode the green line aboard the T almost the entire line, a whole 22 stops, to the beautiful Boston Common park. After time to have lunch in the area and to walk along the Freedom Trail, we lined up to ride the Swan Boats, a popular Boston attraction since 1877. From these boats we got a close-up view of the two benches filmed in key scenes of the 1997 film "Good Will Hunting" and the 2012 film "Ted". In exploring Newbury Street afterward in small groups, we all managed to find at least a few stores to peak our interest before it was off to the Boston University Bookstore, built into a Barnes and Noble and with its very own Starbucks inside.
Looking forward to visiting Harvard and MIT shortly,
Interested in taking your own french pre-college workshops to earn college credit? Explore our 21-day and 28-day tours on Montreal and beyond.
The Westcoast Blogger
Save