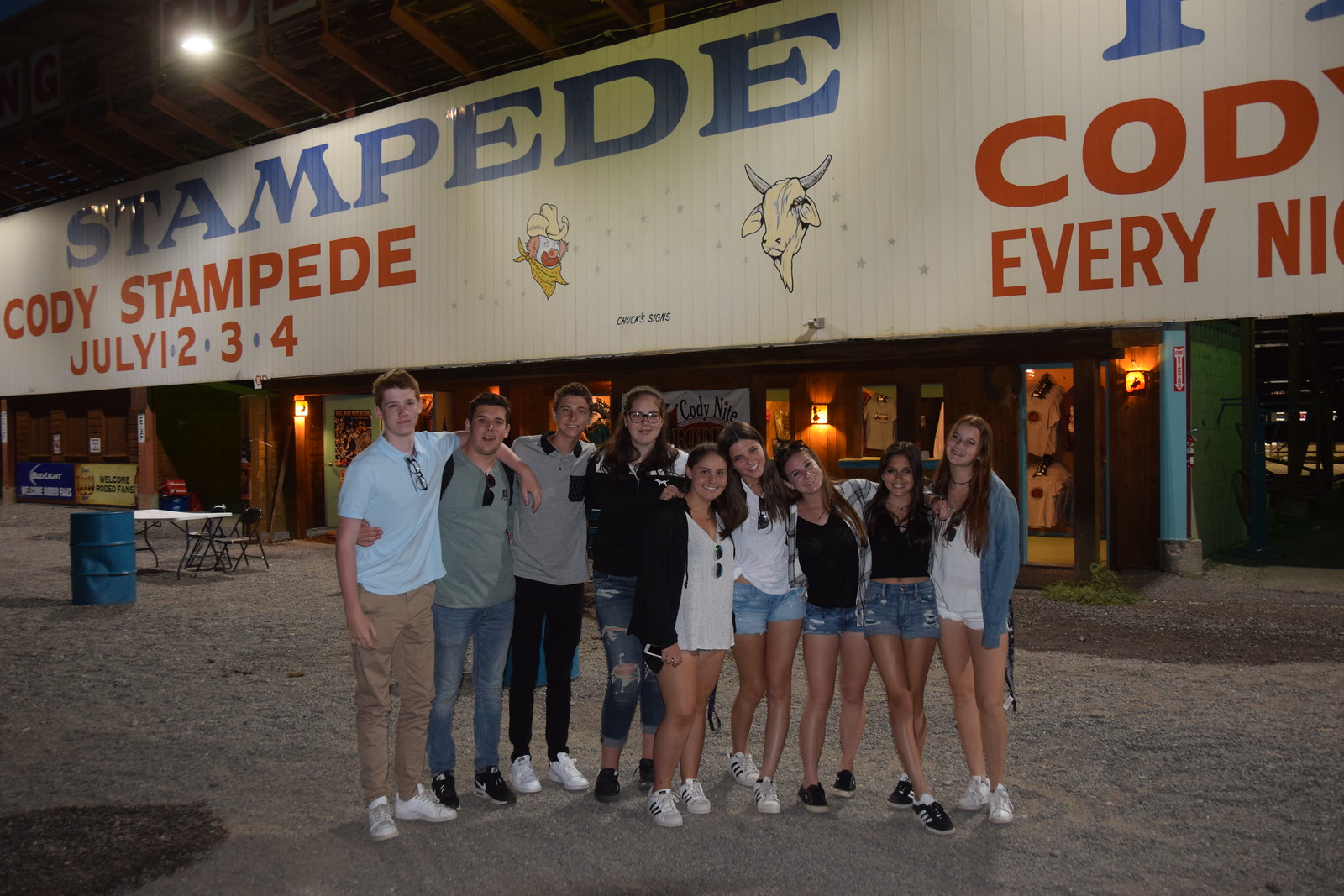 Hello from Jackson Hole, Wyoming!
Today marks the halfway point of the U.S. Explorer, and we are all in disbelief. How could 20 days have gone by so quickly?! They say time flies when you're having fun, and no truer words have ever been said. Our past week has been as exciting as ever.
Since last week, our Trip Members had a chance to visit the biggest mall in the USA. We were amazed to find a place that offered shopping, dining, mini golf, and roller coasters all under one roof! We indulged in a seafood dinner at Bubba Gump Shrimp Co., packed with "Forrest Gump" trivia and memorabilia.
Driving through South Dakota in the following days was quite the sight for sore eyes! Many of us had never seen anything quite like the Badlands before, it was pretty incredible to travel and hike through. Taking photos from the top of our hike was like something out of a National Geographic magazine.
South Dakota was a very different experience for all of us city folk. No one really knew what to expect of the world's only Corn Palace in Mitchell, but we loved it nonetheless. We spent our whole time there making "corny" jokes to one another. Stopping at Wall Drug for lunch was like taking a step back in time. The Western-themed market/cafe was pretty terrific. Nowhere else in the world could you find dinner plate-sized cinnamon rolls and 5¢ coffee.
Seeing Mount Rushmore was very surreal for many of us, it's pretty rare to be able to see a landmark that we learn about as kids, and to take it all in.
Wyoming has been an awesome destination so far. The Buffalo Bill Village was a trip favorite accommodation  – 2 of our Trip Members even got to share the honeymoon suite! Horseback riding (or should I say mule-back riding, for some of us) at the Bill Cody Ranch was loads of fun, especially for those of us who had never been on an animal that big! We had the ultimate Western experience in Cody as well – the rodeo! The Cody Stampede is known as the rodeo capital of the world. We saw events like tie-down roping, team roping, bronco riding and barrel racing. It was a competition like nothing we've ever seen. The highlight of the rodeo had to be when our Trip Member Brennan competed in the Calf Scramble, and even where kids in the audience can chase a calf around the arena, take the flag tied to their tail, and run back for a prize. He came in second place, winning a free ice cream at Dairy Queen. It was a very fitting win, as that day happened to be National Ice Cream Day!
Yesterday's drive through Yellowstone National Park was nothing short of incredible. With the Grand Tetons on our left, wild bison meandering on our right, the bus was filled with sounds of excitement and wonder. Watching the geyser Old Faithful erupt was extremely cool, too.
It's pretty amazing how in only 20 days, 36 perfect strangers have become such a close-knit family. Our evening last night was spent watching the full moon, stargazing, hanging out around the campfire, and sharing our personal thoughts about the trip so far. It was a pretty "WOW" night. We can't wait for what the second half of the trip has to offer!
Until next time,
The Westcoast Blogger
Interested in making your own west coast connection? Learn more about our U.S. Explorer Westcoast Connection tour.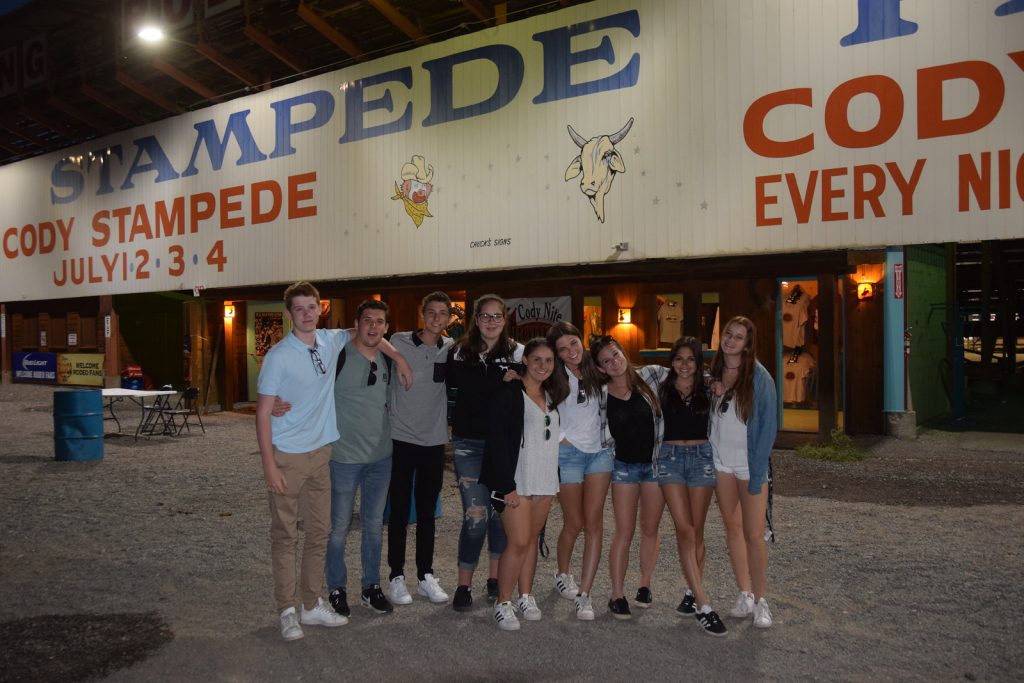 Save