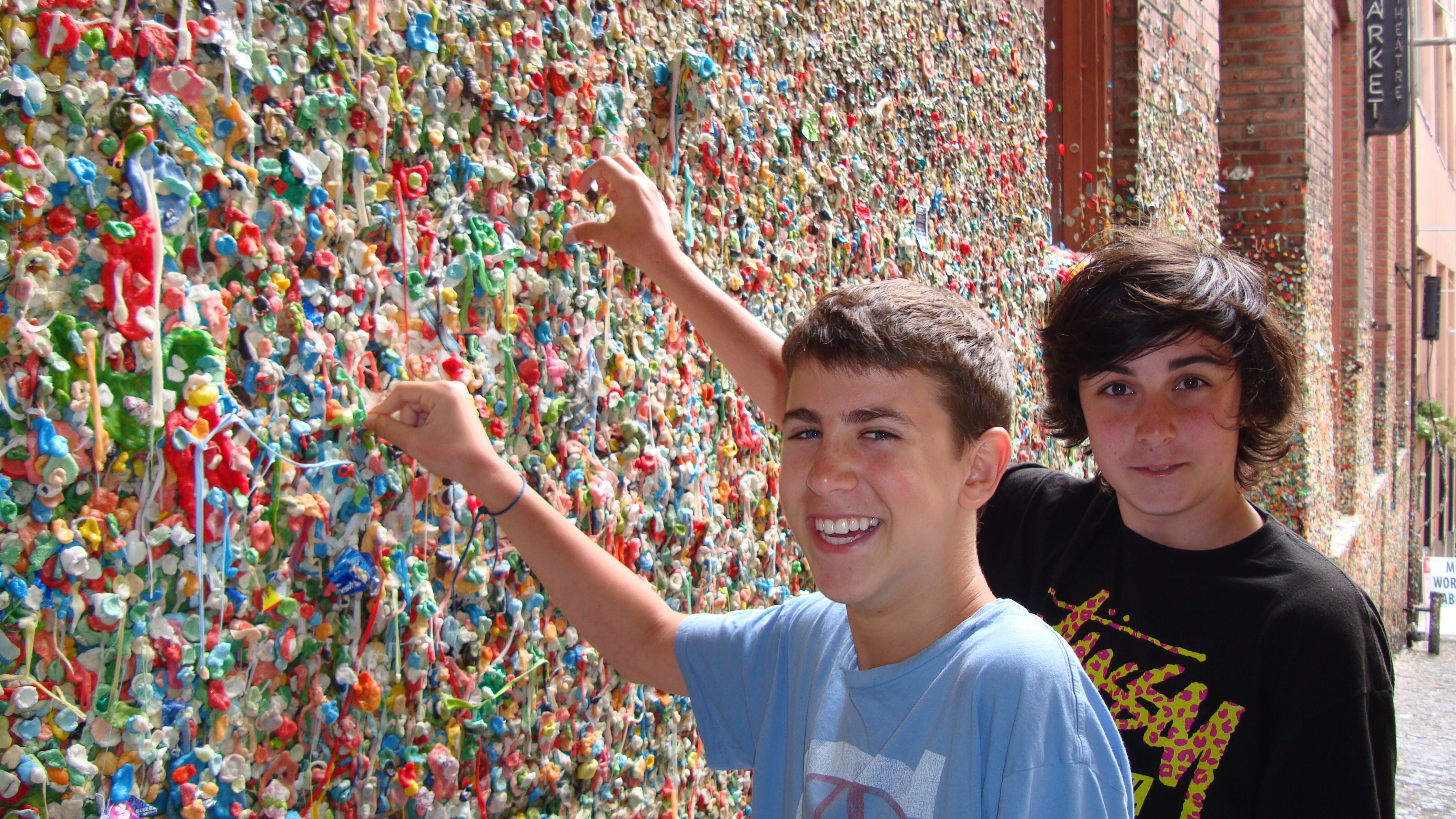 The Market Theater Gum Wall is a landmark in downtown Seattle. The wall is located in Post Alley underneath Pike Place Market. It is 15 feet high, 50 feet wide and is covered in multi-colored gum (many pieces in creative designs). Named the 2nd "germiest" tourist attractions by CNN in 2009 (after the Blarney Stone), it is a must see on our Active Teen Tours that visit Seattle!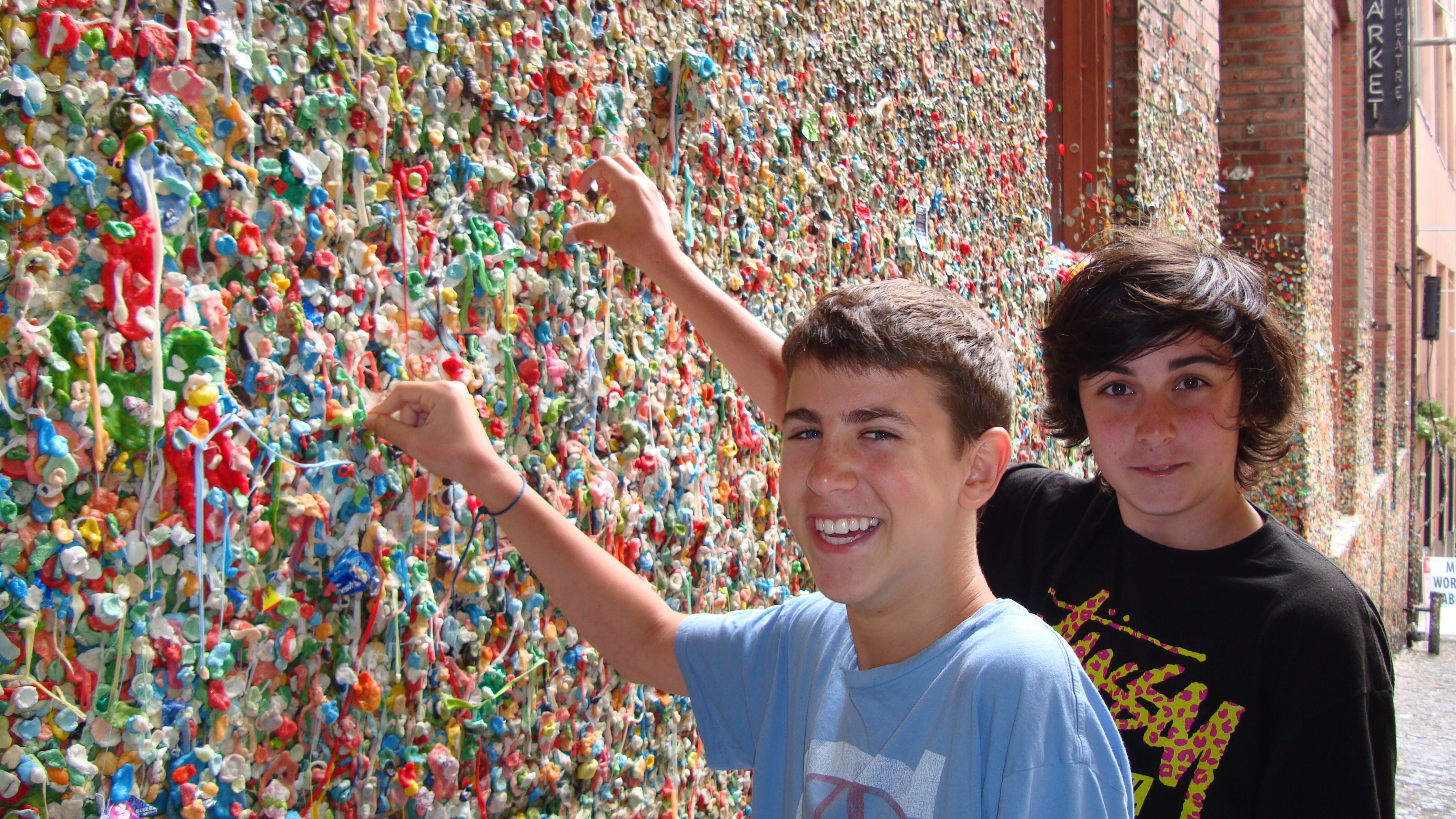 The sticking began in 1993 when people waiting to get into the theater would stick their gum to the wall – many attaching coins to their gum. The theater scraped the gum twice … then gave up. In 1999, the wall was declared an official tourist attraction (check out the wall's Facebook page here). The Gum Wall was featured in Love Happens with Jennifer Aniston and believe it or not is a very popular site for wedding photographers.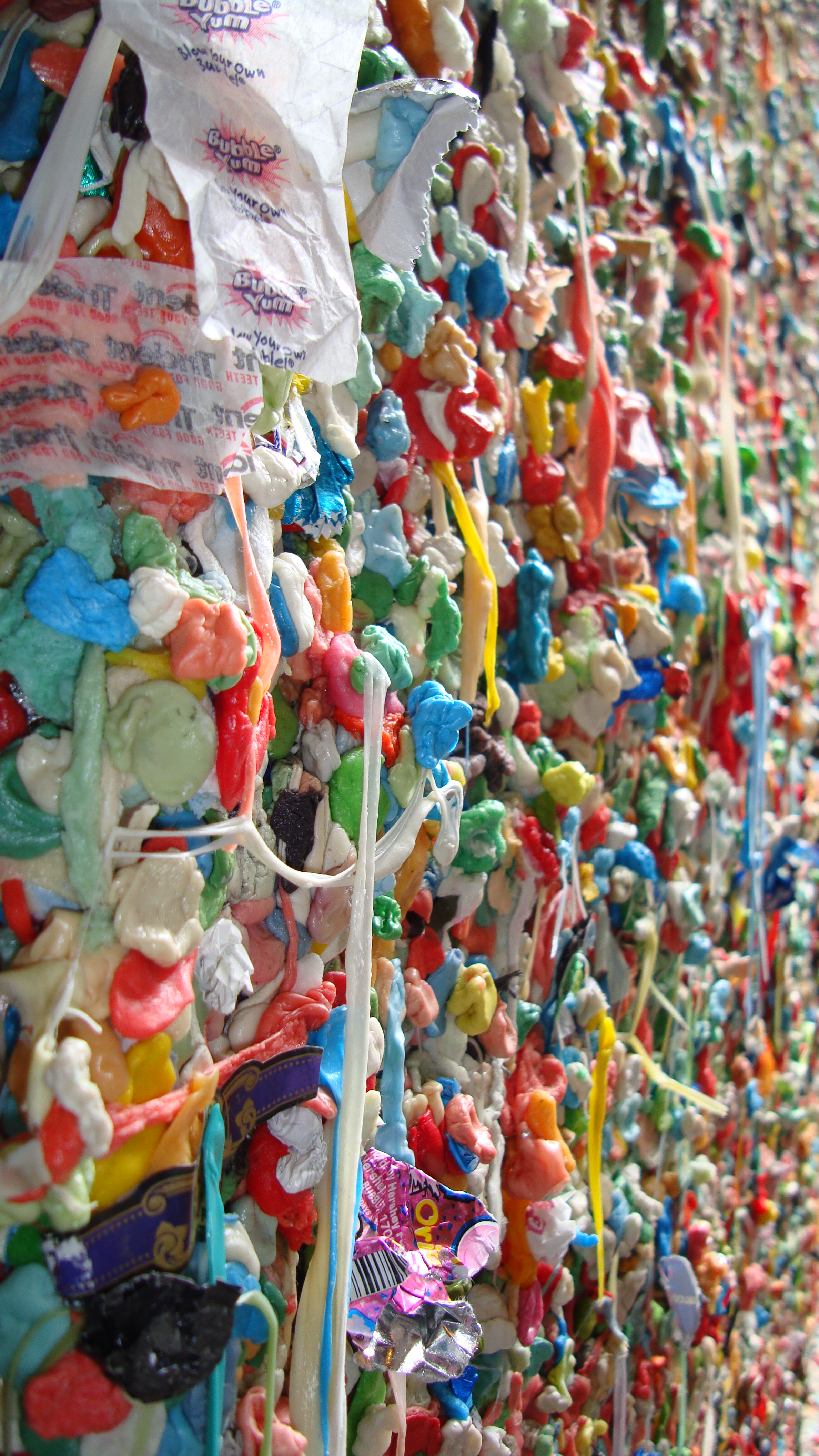 There are no "rules" for sticking, so leave your mark on the wall on our Adventurer, American Voyageur or Northwestern Odyssey this summer. If you're feeling creative, make a design too. If the movement grows, this could become the #1 attraction in Seattle by next summer.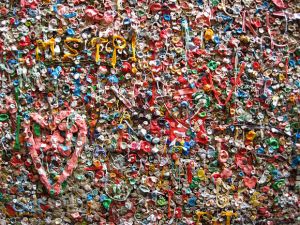 The Westcoast Blogger