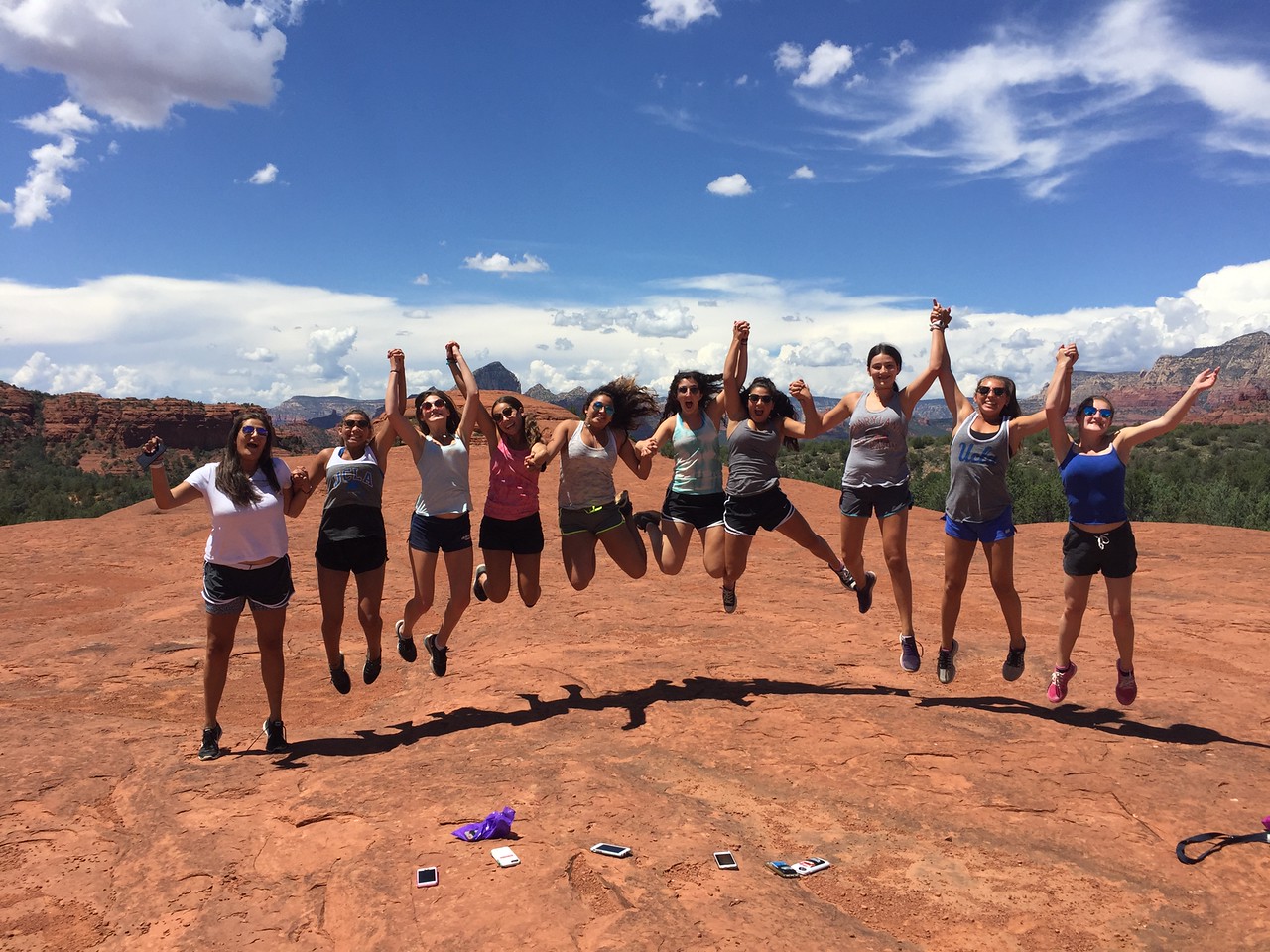 Dear Voyageur Parents and Friends,
We started the last leg of our adventure in Las Vegas. Our first evening in Vegas we saw the indoor canal at the Venetian hotel and enjoyed the famous fountain show at the Bellagio hotel. Everyone enjoyed the glitz and glamour of the strip lit up at night. The next morning, we stopped at the Stratosphere and enjoyed terrifying rides and amazing views of Las Vegas. That afternoon we enjoyed the Forum Shops, the pool and some trip members got to tour the T-Mobile Arena, which will soon host a new NHL team. We ended our day by heading to New York, New York to ride the coaster and enjoy some authentic New York eats followed by trying drinks from around the world at the Coca Cola store!
The next day, we entered Zion National Park where we started a competition and broke into teams! The Blue team led by Kayla and Gabe fought a ferocious battle against the White team led by Allie and Chaz! After an amazing hike in Bryce Canyon, teams competed in many events including a lip sync battle, apache relay and an 'arts' presentation. It was very close, but in the end White's creativity in the skit, song and WOW event led them to victory. Lauryn W. wrote some original lyrics to the tune of Count on me that did an amazing job expressing how amazing and special this journey has been. Below is an excerpt of the song:
You can count on us to have
Some fun and we'll be there
And we know when we have to leave
We'll be so sad
That summers almost over
Yeah cause that's what friends are
Supposed to do oh yeah
The high-spirited competition was an incredible way to end our adventure and cement the friendships we have created over the past 40 days. We left Bryce Canyon with smiles on our faces.  Next up was our journey to Flagstaff. We stopped en route at the Coral Pink Sand Dunes where we all enjoyed climbing to the highest peak that we could find and then running down as fast as we could. The next day, we got to visit the Grand Canyon where we ventured on another awe inspiring hike and took in amazing views.
We stopped in Sedona on the way to our final destination to experience a Pink Jeep tour.  Everyone had a blast exploring the red rocks and taking so many pictures. We ended our adventure in Scottsdale where we really tried to hold on to the last few moments with the amazing people we have met on this trip.
These past 40 days have been an amazing adventure. Our backdrop was ever changing throughout the journey and our days were filled with exploration and fun. Together we challenged our fears and limits and in the end we all came together to conquer coasters, waterskiing, bobsledding, hiking, sailing, biking, and even laundry to become one big, loud, happy family.
From the staff of American Voyageur, thank you for the adventure, spirit, laughs, and fun. Good luck on your next adventures and we hope you can continue to challenge yourselves to try new things with a smile! It will be impossible to forget about this trip and how each and every trip member added something special to it. Thank you again for making this trip so spectacular!
Until next time,
The Westcoast Blogger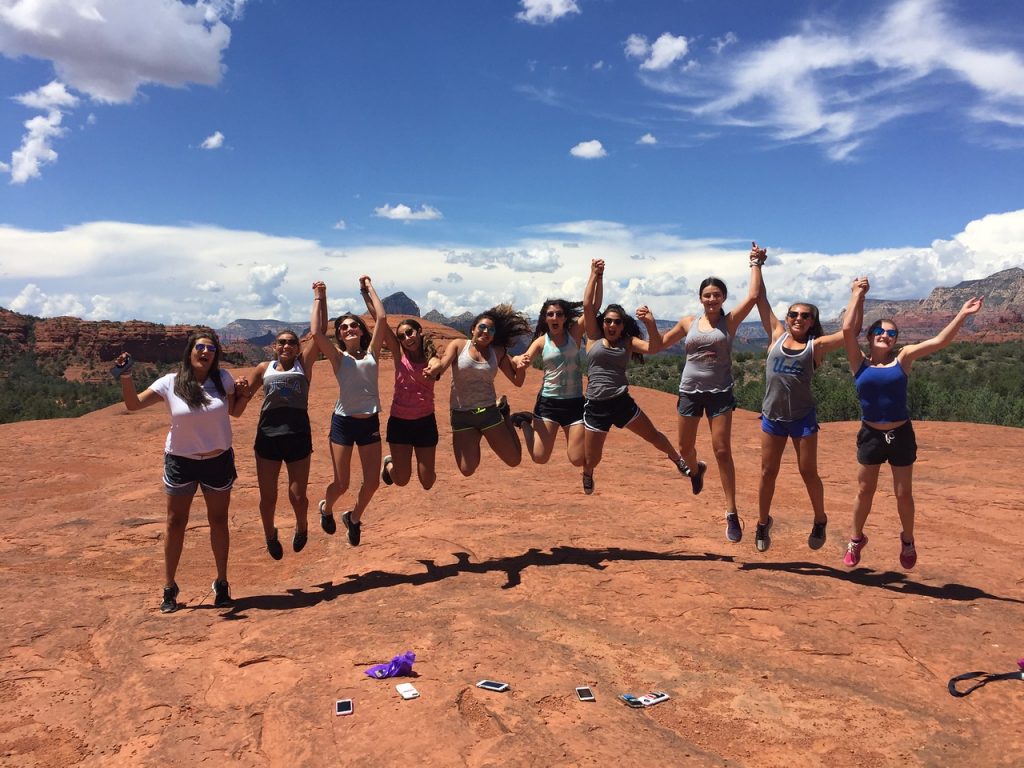 Got yourself interested? Join us in our 40-day west coast tour and explore U.S. and Canada with Westcoast Connection, the leaders in student travel.