The U.S. Explorer has been California Dreamin' this past week, and we have been loving it. In the past few days, we have seen so much of the Golden State – San Diego, Los Angeles, Lake Tahoe, and we are now in San Francisco.
In San Diego, we totally stayed classy despite the warm weather. Hanging out with the pandas, polar bears, and giraffes at the San Diego Zoo was incredibly cool for our trip members. It was super interesting to learn how the zoo is involved with animal conservation projects around the globe, and is even working on a gene bank for endangered species!
We had an awesome day at Moonlight Beach, learning to surf and facing the waves of the Pacific Ocean. We all looked like pro surfers in our wetsuits. Most trip members managed to get up on the board at least once or twice. It was gnarly, dude!
Hanging out in L.A. was the ultimate California experience for the U.S. Explorers. We were able to see all different sides of Hollywood, from the celebrity wax figures at Madame Tussauds, to a behind the scenes tour of Universal Studios. A few of our Trip Members even encountered some famous faces browsing at The Grove – the basketball player Russell Westbrook, and YouTuber Olivia Jade.
Spending the day at Universal Studios was amazing for us all, especially for our resident Harry Potter fans. I think we can all say that there is nothing better than a frozen butterbeer and a pink Simpsons-themed donut on a hot day. The simulator ride in Hogsmeade was a trip favorite. Some of our Trip Members even discovered a park secret: every ride has a random password that gets riders ahead of the line. We were lucky to learn this early on! (ps. "mermaid" will get you on!)
As cool as L.A.'s theme parks are, I think our trips' highlight of the city occurred on National Dance Day. We found ourselves in the middle of a massive dance party at CityWalk, and had a genuinely awesome time.
Exploring the city's interesting neighborhoods like Venice Beach, Santa Monica Pier, the UCLA campus, and Rodeo Drive made us feel like native Angelenos.
Hanging out in Lake Tahoe was so much fun. Our Trip Members got to try out familiar and new watersports in the sunshine. We also cruised along the lake, soaking in the rays and the beauty of the nearby mountains of the Sierra Nevada. As this destination was unfortunately our last camping stop, we made the most of it. Barbecued chicken and steak for dinner, s'mores chocolate fondue for dessert, and live guitar by the campfire made this the ultimate camping experience. Our favorite part of our last stop were the evening programs at the campsite. We put our acting skills to the test with Miss and Mister Westcoast, and jammed out with our very own Lip Sync Battle.
Today we arrived in the chilly but beautiful San Francisco, where I think many Trip Members will be leaving their hearts. We hate to admit it, but we are on our last few days of our trip! We have a jam-packed itinerary, and plan to spend as much time as we can all together in these last moments. Banquet night will indeed by a tearful event, but all of our Trip Members (and staff!) will without a doubt keep in touch for years to come.
Signing off for the last time,
The Westcoast Blogger
Interested in making your own west coast connection? Learn more about our U.S. Explorer Westcoast Connection tour.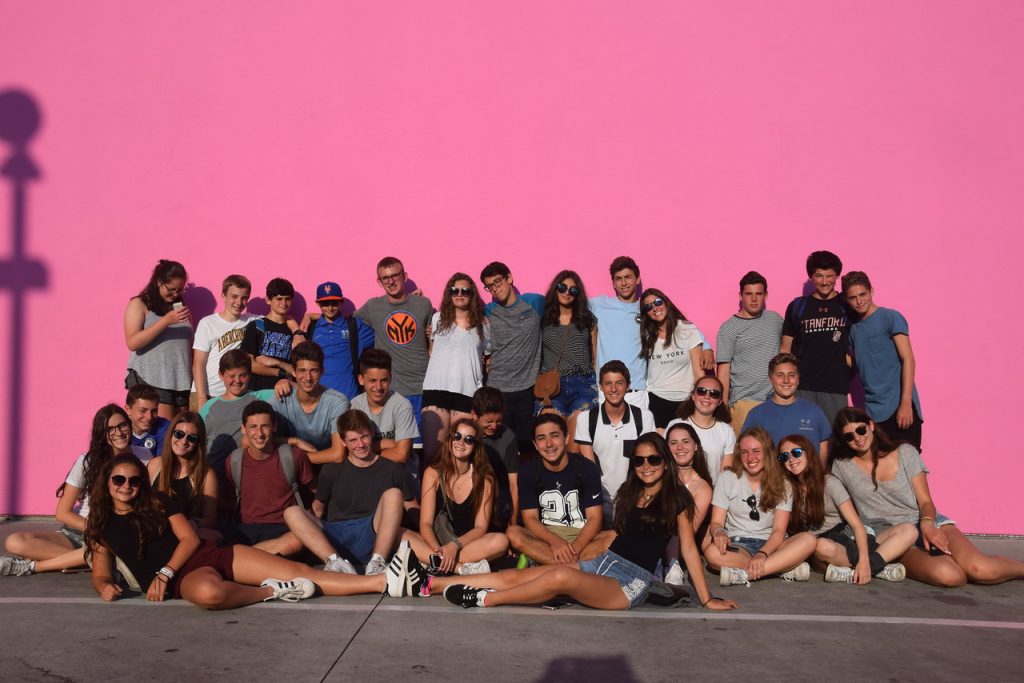 Save
Save