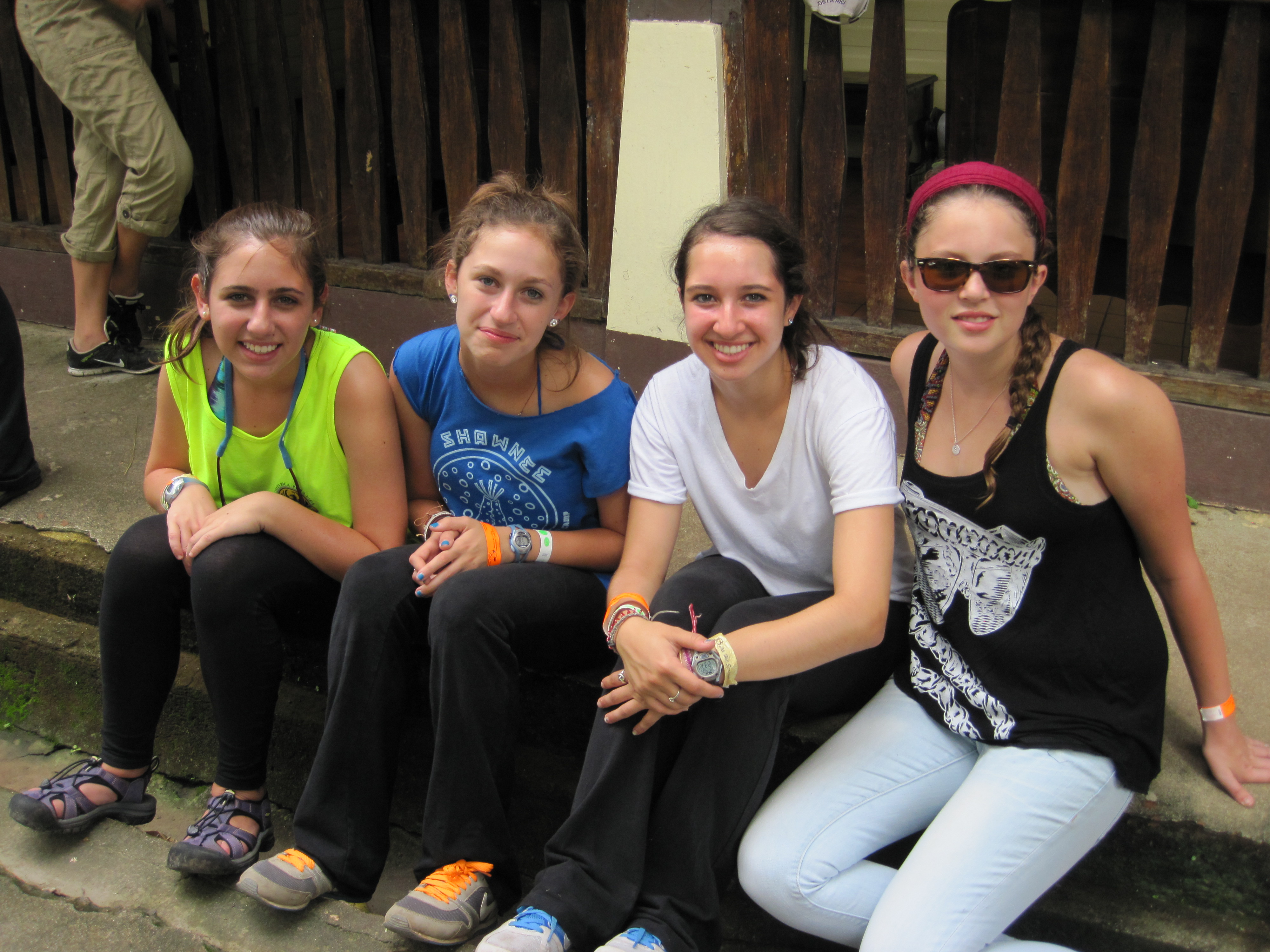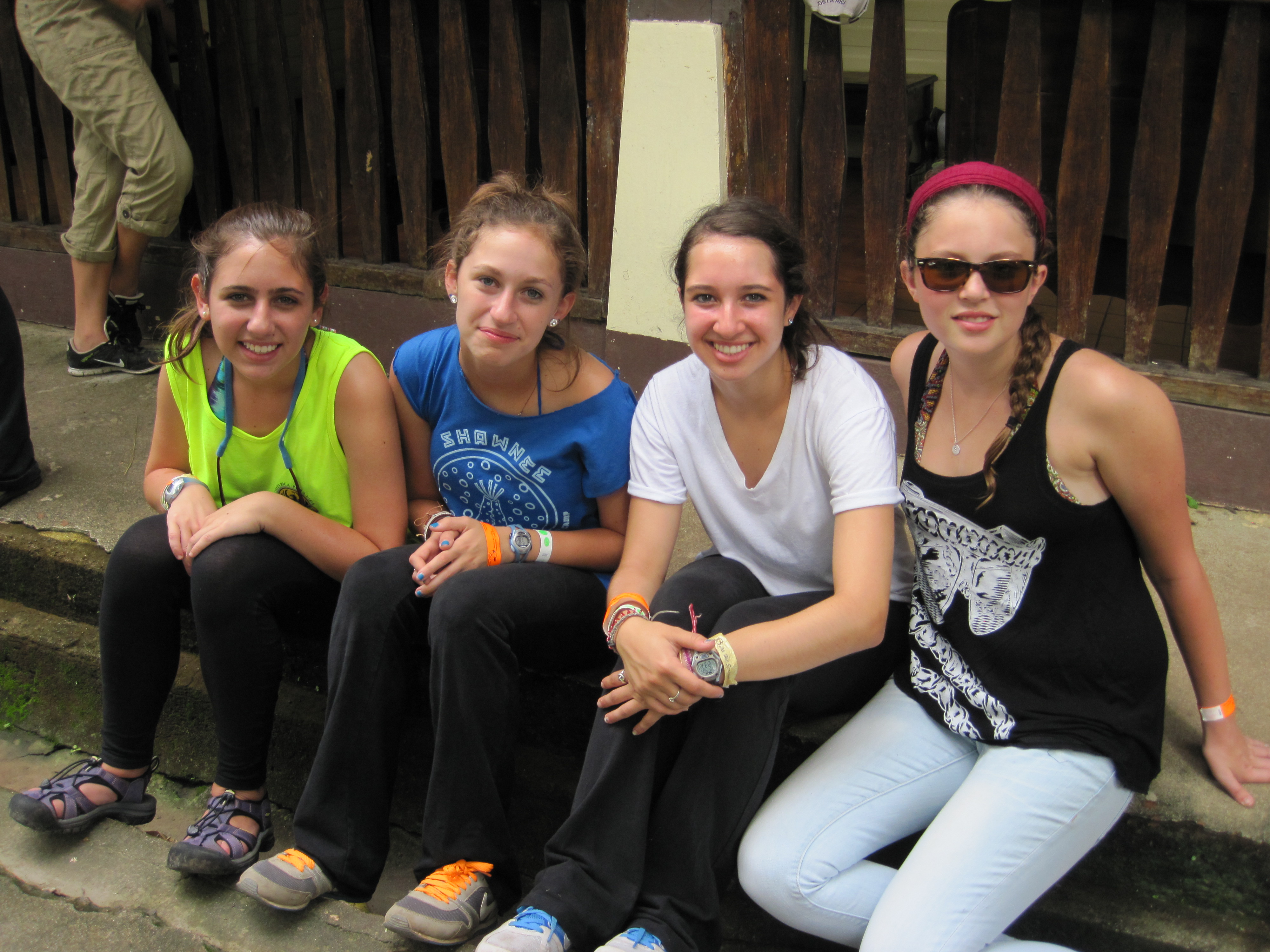 Hola! Estamos en Costa Rica ahora!
This is where our journey begins to the Hotel La Condesa, in Central Valley with lots of lush greenery around. Together, we all grabbed a quick bite and then started to get settled in. The games were flying around and frieWe're here in the beautiful capital, San Jose! Upon our arrival,  Jess was waiting outside of the airport with her WCC t-shit on and this made for a very welcoming first encounter! ndships were starting to build. In fact, Nikki suggesting a super fun game that she played before and shared it with the group. That evening, we all headed out to a local restaurant where the Costa Rican culture was present by inviting us in with open arms.
On day 2, the group headed out to the more mountainous region of Central Valley for some waterfall rappelling. Parker showed not only leadership but also bravery by volunteering to be the first trip member to head down the falls! He did it without problem at a steady pace. Ben and Shane decided to head down together next. They demonstrated some athleticism by heading down with great agility! Jenny also managed to show us some of her great rappelling skills by clearing the ridge of the waterfall (the most difficult part!) flawlessly. That evening, Gail, the founder of the Costa Rica Humanitarian Foundation, came to speak to the group after our day of intense adventure. Brandon took a genuine interest in the community service aspect of her speech, which was clear from all of his questions about the organization.
On day 3, the group headed to the Costa Rica Humanitarian Foundation in La Carpio for a first day of service. On the bus ride there, the group played a thrilling game of "Radio" where Jacob came out victorious. What a champ! At the service site, the group received a great detailed orientation by Gail, in which issues of homelessness and immigration in La Carpio were explained. After this insightful speech, the group helped out by spending some time with the local kids at a daycare. While interacting with the local children during free time, Zack showed some of his soccer skills while playing a game of 'futbol' with the kids. Matt got along really well with the kids and they were all over the jungle gym together. Two other people who were outstanding with the kids were Danielle and Ali, who ran an entire coloring table. The kids flocked to them and made the most colorful drawings, which we knew they were very proud of by the smiling faces.  In the afternoon, the group helped build a house for a local family. Hailey suggested a great game called 'Thumper' that everyone loved and by the end everyone was laughing. While this was going on, Gabi was an all star at the shoveling station getting the sand and stone ready to make cement.  She kept a positive attitude the entire time and did her service with nothing but a smile on her face. On the way home from service, the group's energy was contagious. Brett and Robin really got to know each other well after comparing their favorite bands and songs! Ruthie had everyone laughing at her jokes. We couldn't have asked for a better way to end our first day of service.
Canada day is here and the staff were all decked out in their Canadian flag colors. Our very own Canadian friend, Aaron, also wore some gear to show his pride. He sported his classic Toronto Maple Leafs hat throughout the day and later helped to explain some fun facts about Canada. One person who was extremely curious about Canadian culture was Alexa. She had so many questions that Aaron was happy to answer!
Canada day also happened to be the second day of service. The trip members reconnected with the local children they saw the previous day. Vedant and Noah got a chance to bond with the kids, which was clear from all of the pictures they received from them. Emma, Shane, Will, Ben, Emma, and Jake got the opportunity to build a small mosaic outside using pieces of broken tiles. It turned out amazing!
We hope that you enjoyed our first blog entry; there is a lot more Costa Rican fun and adventure to come!
Hasta luego,
The Westcoast Blogger