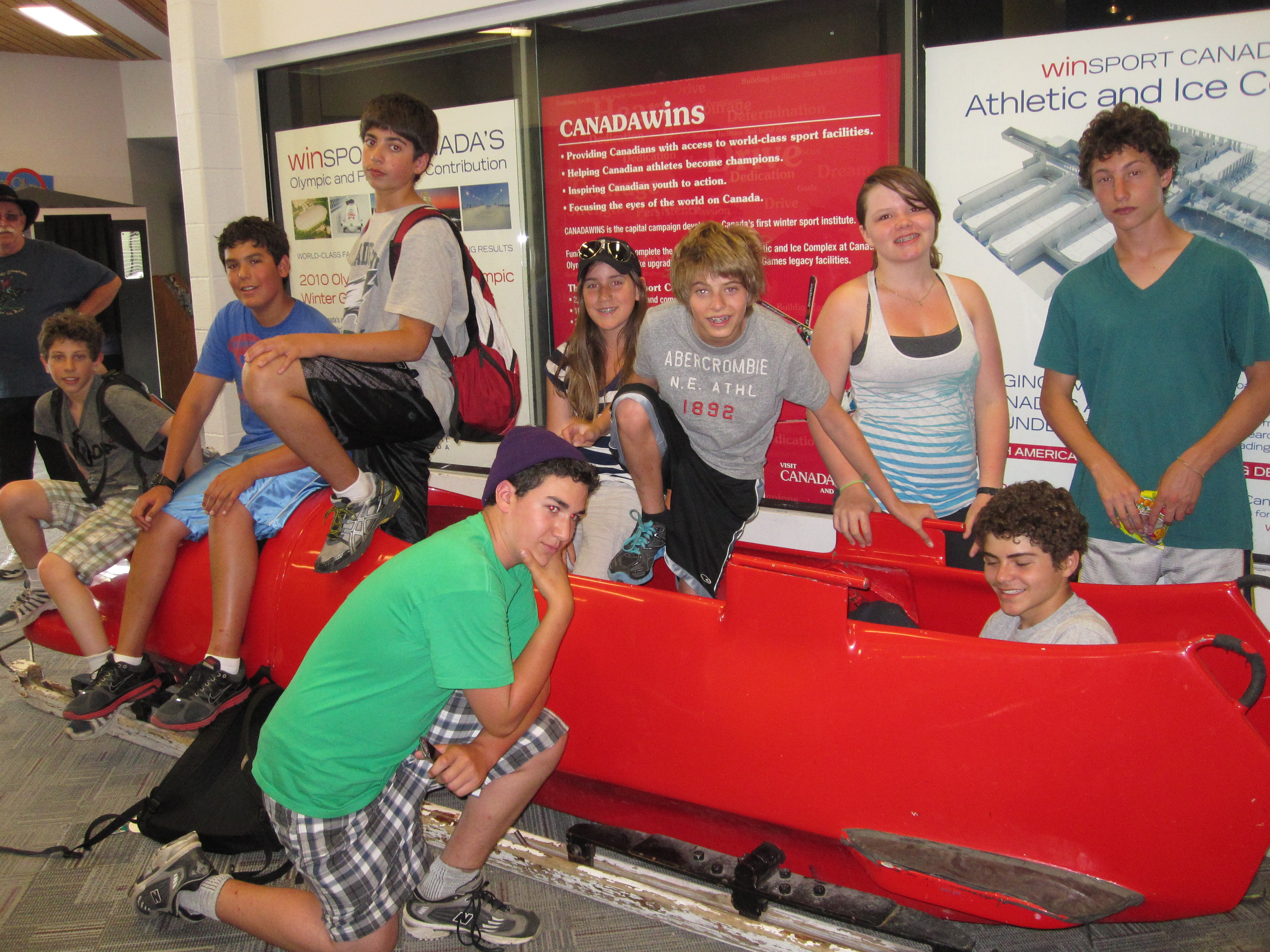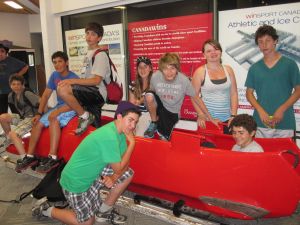 Dear Canadian Mountain Magic Families,
It is amazing to think that we are in the last stretch of our trip! We are currently in Calgary, Alberta, and the trip members are looking forward to seeing you very soon and to share with you more of the amazing adventures they have had this summer. (Well they are are also sad that the trip is coming to an end too!!!).
Here's what we've been up to:
On day 14, the Canadian Mountain Magic team arrived in picturesque Banff, Alberta. After the group set up at the campsite, the backdrop being the immense Canadian Rockies, the group had the best pizza in town at Aardvark Pizza, right in the middle of the town of Banff.  That night we had some of the best sleeps ever breathing the freshest air you could think of.
On day 15, we went whitewater rafting. The rafting guides offered the group a nice welcome barbecue before the adventure on the rapids. Trip director Courtney, trip leader Jess, and trip members Jake, Ben, Ethan, and Zack S. paddled downstream like true professionals! Harrison, Blake, and Brooke all experienced the cool glacier water in their wetsuits at the end of the rafting experience by jumping in voluntarily in a swimming section of the river.  We all had an amazing time, it was a true highlight for the trip.
On day 16 of our trip we got to experience mountain biking. Trip leader Boh led the group uphill and downhill, over wooden bridges, under which flowed rapid clear water, and across muddy terrain. Following the bike ride, the Canadian Mountain Magic team offered their help in Banff. Trip leaders Boh and Jess, and trip members David, Brooke, Blake, Ben, and Jake aided Ranger Dave clean up a section of the National Forest. Trip director Courtney, and trip members Hanna, Harrison, Zac H., Zack S., Jack, and Ethan aided Joanne, a Parks Canada employee, paint benches that are to be placed in public areas of Banff National Park. The park officials were very impressed with the group's efforts and enthusiasm. Many hands do make light work!
On day 17, we headed to magnificent Lake Louise, Alberta. The trip members were paired up with each other and with the staff to canoe across the lake. The view was majestic! The reflection of the snowy mountain peaks was seen in the lake's water as the canoes made their way to the other side. The paddling stopped on many occasions to capture the beauty of what was seen!
Banff has been an amazing culmination for our group and we are excited to spend our last couple of days together in Calgary  bobsledding, laser-tagging and just enjoying each other's company.
Sincerely,
Courtney, Jessica and Boh
The Westcoast Blogger