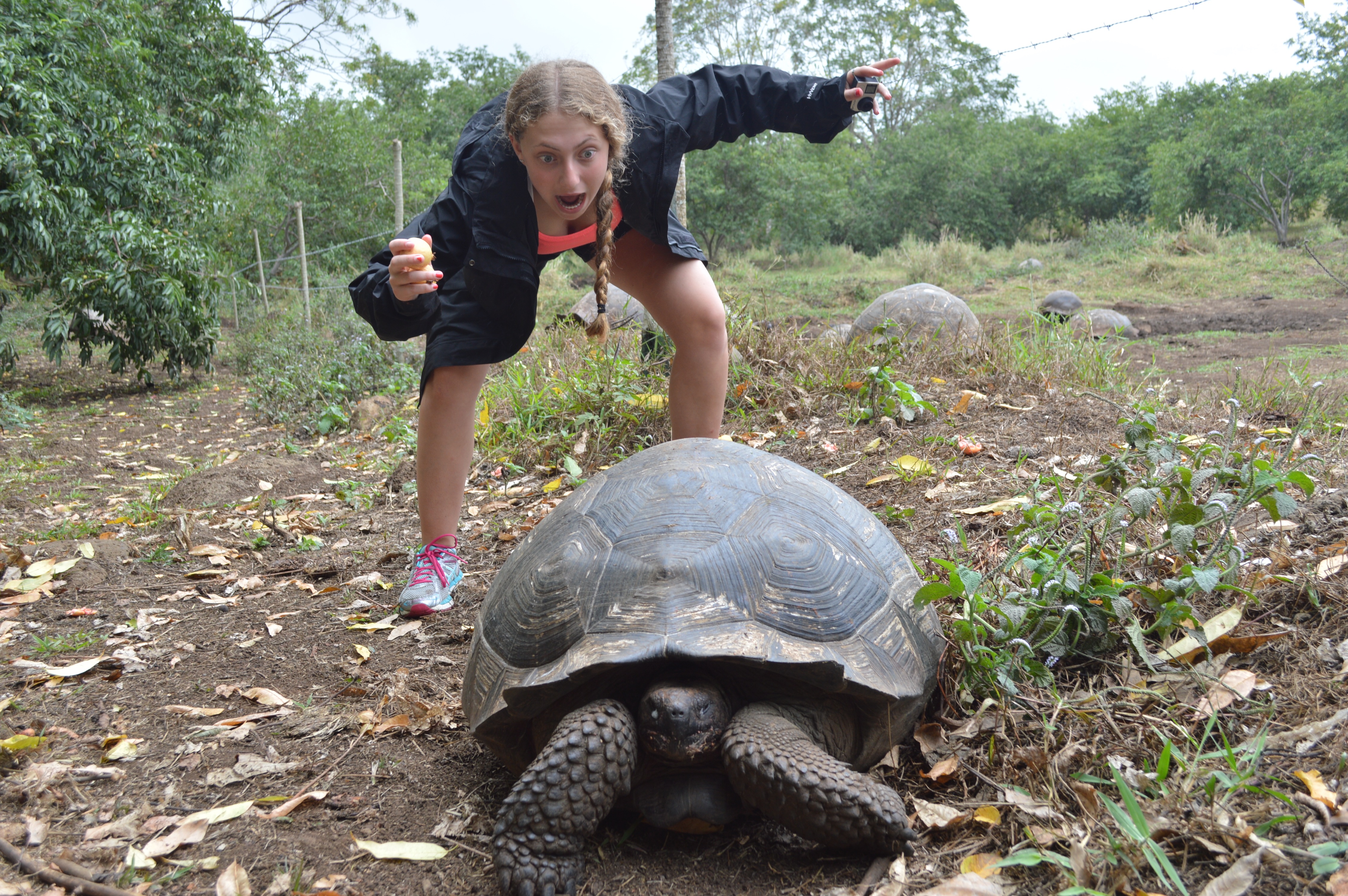 Our final day together has come. It is strange to be stuck between the feeling that we just started together and the feeling that we have known each other for much longer than 18 days. We have thoroughly enjoyed our time here on the surreal Galapagos islands.
The Galapagos is a place where adorable sea lions happily flop onto park benches, the landscape changes from desert to jungle in the blink of an eye, 200 year-old giant tortoises munch contentedly on guava fruit without a care in the world, and people eagerly swim with the friendly "vegetarian" sharks.
The group made the most of our last few days together by slowing down to eat long meals in town, stopping to get delicious ice cream most evenings, and collaboratively documenting every beautiful beach, underwater wonder, and incredible wildlife sighting we passed. Each bus ride, trip members sang along to our expertly curated trip playlist, which they have grown to love. We closed our time together by writing small notes of encouragement to each person on the trip which will be read later when we get home.
On that note, we would like to give a huge, heart-felt "gracious" to our amazing guide Ivan. It is impossible to remember this trip without thinking of him, and we are truly grateful for the genuine care he gave to us for the past 18 days.
E5 has been a wonderful adventure filled with many sweet memories and treasured friendships. As trip member Dillan summarized: "Touching the animals is a no-no, but touching hearts is all we do." Chao!
The Westcoast Blogger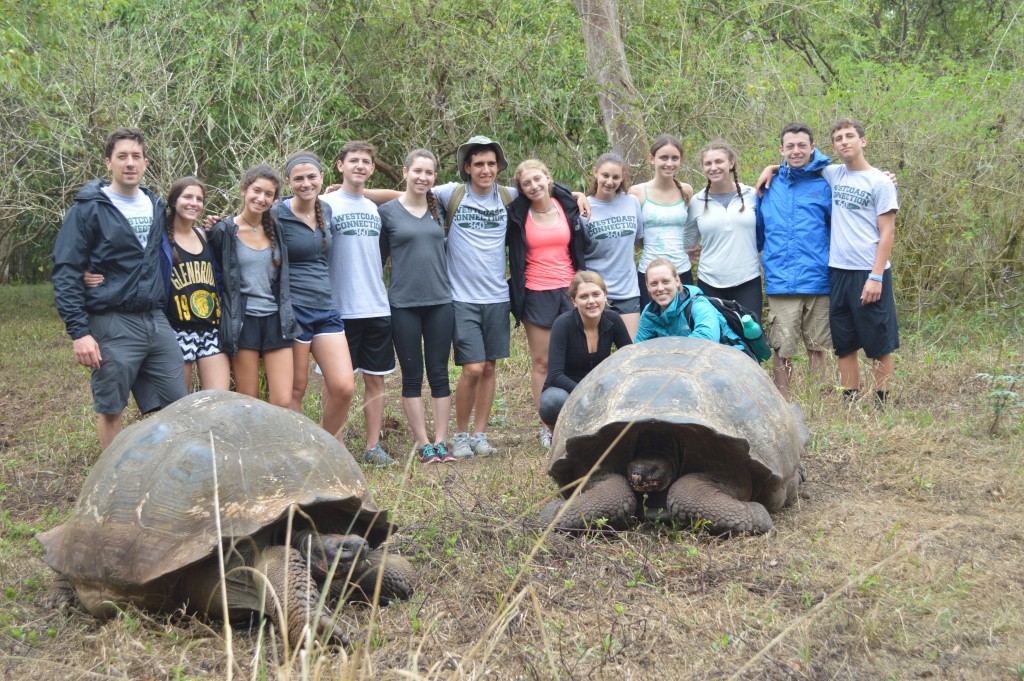 If this sounds like an adventure you'd like to be a part of, explore our Westcoast Connection 18-day and 25-day Ecuador and Galapagos tour options.
Save
Save