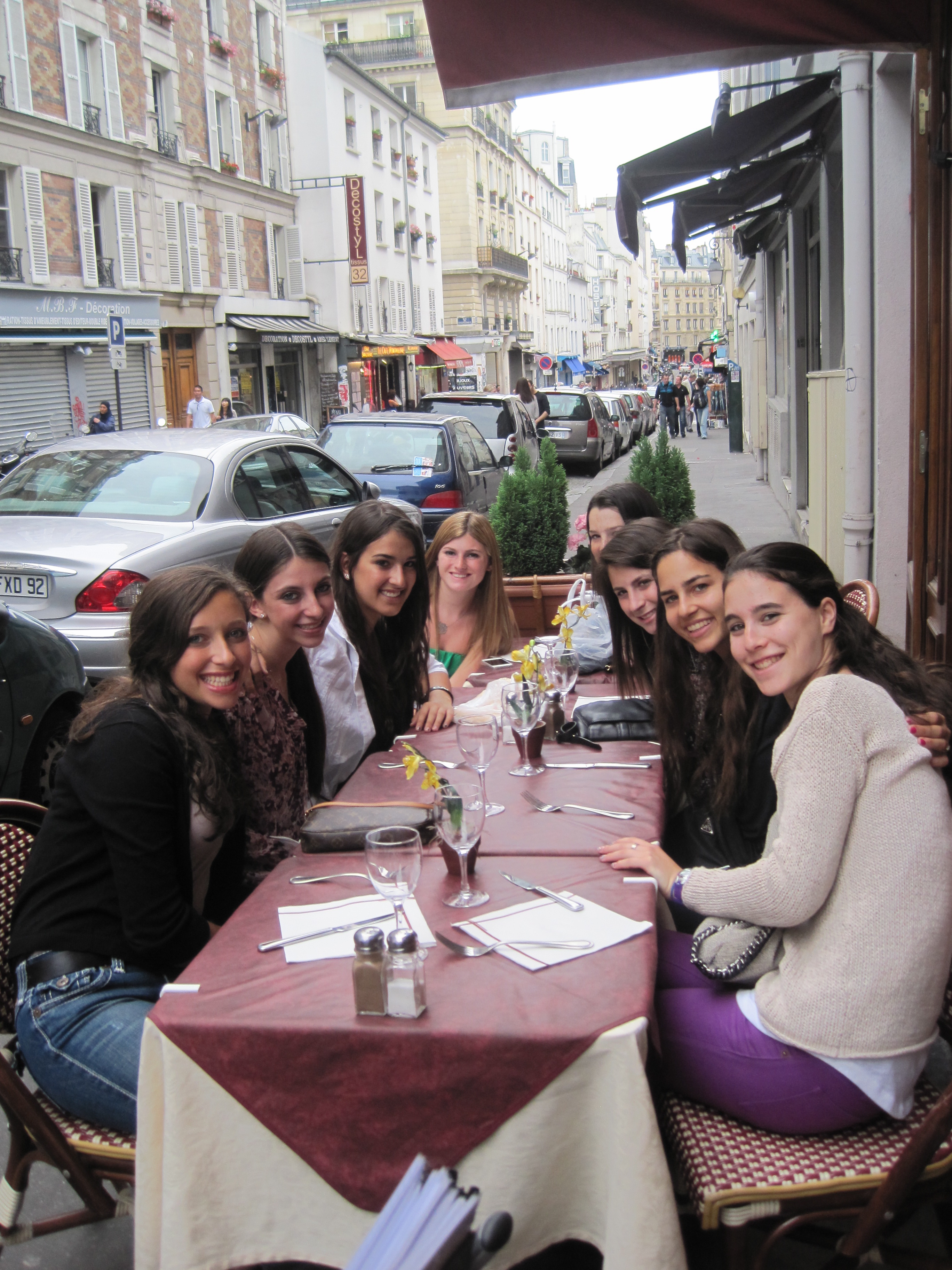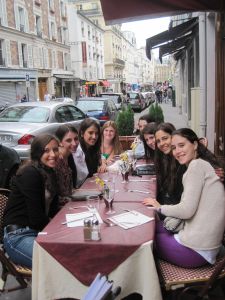 Bonjour, Madames et Monsieurs!
Close your eyes and breathe in the sweet aromas of French bakeries that dance through the air of Paris. Envision the Eiffel tower, sparkling in the distance, while boats drift swiftly on the Seine throughout the night. The glory of Paris is ever-present, and we've discovered more of its magic with each passing moment.
Since arriving in France, the hustle and bustle of Paris has kept us on our feet as we climbed the Eiffel Tower, the Arc de Triomphe, and the Sacré-Coeur. Lizzie was completely enchanted by the Eiffel Tower, whose beauty almost moved her to tears (happy ones, of course)! Lindsey, Stephanie and Marielle were the first to the top, while Lauren W. and Sammy Fr. chose to take the scenic route up, marveling at the view with each step.
We visited the prominent Louvre museum, where Jacob and Whitney were exceptionally curious, impressing guides and trip members with their knowledge. Later, we visited the Champs-Élysées for our first exquisite French lunch and Haley F. could not stop talking about her dessert of fresh strawberries that were as sweet as candy. Having eaten conveniently close to the Arc de Triomphe, Richard and Josh were eager to begin their ascent to the top. Zach, Michael and Max stood proudly from the highest point of the arc, taking plenty of snapshots of themselves overlooking the city of Paris.
At nightfall, we gave our feet a rest, stretching our vocal chords instead. Trip members stole the show at Karaoke, including Jesse B. and Gabe whose stage presence was electrifying.The food in Paris is impressing everyone!  We have indulged in crepes (Alexa's new favorite food) and various other French delicacies. Alex S. has also grown quite fond of French fare, allowing new foods like chocolate croissants and baguettes to sneak their way into his heart. When Melanie tasted Ratatouille she proudly exclaimed, "this is the best Ratatouille I've ever eaten!" as we all laughed knowing that it was her first time trying it.
With stars presents in the night sky, we viewed Paris from a new perspective as we traveled by boat along the Seine. Jillian, Marisa and Gabby soaked up the sights as they gazed at the beautiful French architecture along the shore, while Eric waved joyfully at the locals on the various bridges and docks. Meeting Hailey Wickenheiser wasn't so bad either…THAT'S RIGHT, FOLKS. Thanks to our superstar trip director, trip members had the opportunity of a lifetime to meet and chat with Hailey, the captain of the Women's Canadian Olympic gold medal hockey team, the #1 women's hockey player in the world.
Sweet Parisien dreams reinvigorated us for a new day, as we set off for Annecy and the beautiful French countryside. The view from the bus fills us with wonder and excitement, with luscious greenery providing the perfect backdrop for our travels.
A bientôt!
Bisou Bisou!
The Westcoast Blogger