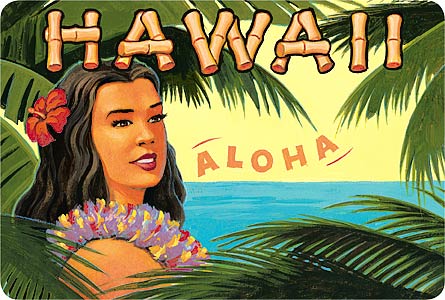 So, first and foremost, what do you think of our new blog? We thought it was time for a snazzy redesign.
Today's post is all about the Hawaiian Alphabet. Our alphabet has 26 letters with 5, and sometimes 6, vowels. So the question of the day is how many letters do the Hawaiian alphabet, piapa, have.
Before I revealing the answer, I'll share my trick. Think of Hawaii cities and words – Honolulu, Kauai, Waikiki, Hanalei, Maui …
And you will figure out there are 12 letters. 5 vowels, a, e, i, o, and u (y is not one of those "sometimes!") and 7 consonants (h, k, l, m, n, p, and w).
When speaking, break up the word and pronounce consonants as you would in English.
Vowels have the following sounds: a – a in above; e – e in bet; i – ee in see; o – o in sole; u – oo in moon.
The 201 lesson will mention how to pronounce stressed vowels, vowels with an accent, and dipthongs!
Check back for another post tomorrow!
The Westcoast Blogger