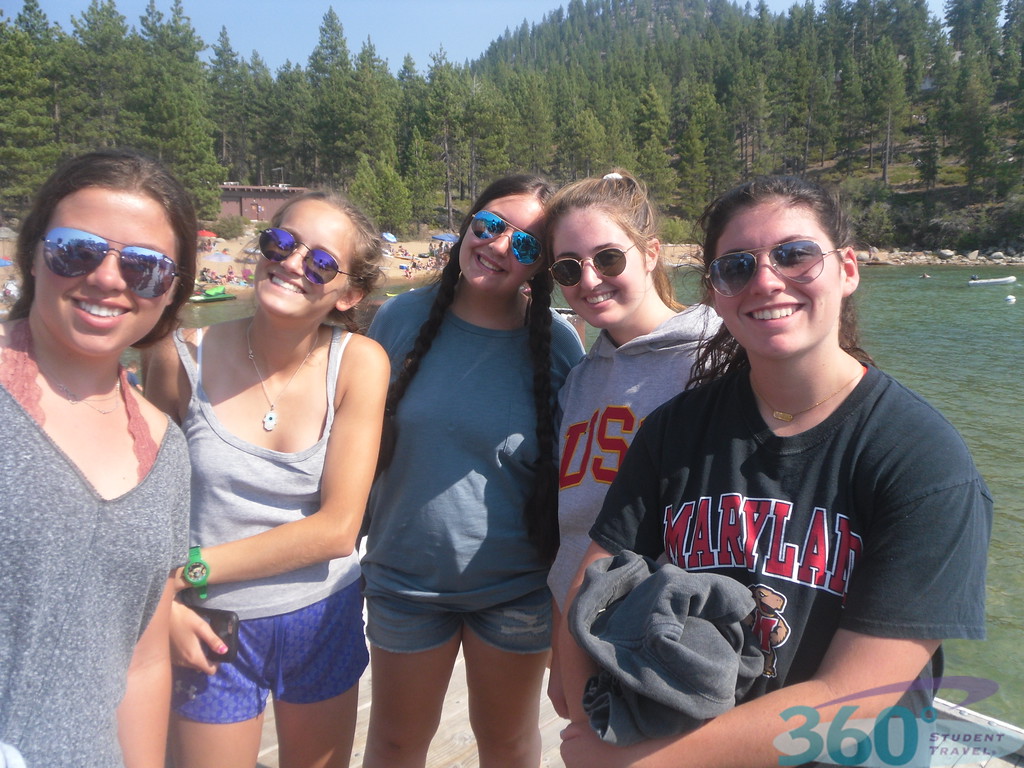 Ready… Set… CAMP!!! We've headed into our first camping adventure at Lake Tahoe! To set the tone for what ended up being 4 amazing days of camping, the Trip Members had a thrilling afternoon tubing on Lake Tahoe paired with a delicious beach BBQ. A few of our Trip Members wowed us all with their impressive waterskiing skills while many bravely tried tubing for the very first time and LOVED every second of it! That evening our staff had us laughing until our stomachs were sore with their hilarious skit and comical personalities. It was only Day 4 and we could see our trip starting to become like a family already. This is what Westcoast Connection is all about!
The following day we got our feet wet with some rafting… literally and figuratively. We worked as a team paddling through an exciting 3 hour rafting adventure through some pretty neat rapids, always directed by our talented rafting guides. Exhausted from a hard day's work of paddling, we were treated with an incredibly picturesque cruise on Lake Tahoe on a beautiful yacht. That evening the staff prepared some friendly competition between our tent teams with a night of "minute-to-win-it" type games. Who knew our groups was so talented at getting Oreos from their forehead to his mouth without using their hands? Building a tower of cups almost taller than us left us quite impressed as well. And we can't forget about some of our Trip Members' unmatched booty shaking abilities to win the final games of the competition. There is nothing quite like a bit of friendly competition, teamwork and laughter to bring our family even closer together.
Ventura Beach Resort was where have spent our last 2 days of camping. Whether it was playing football with our friends, breaking out into song and dance or helping to cook and clean after all of our delicious meals, it is always fun, fun, fun all around when we are camping together.  We even learned how to build and take down our tents!
Our Trip Members have grown so much individually and collectively in just a few days and we are so excited to see what the remaining days of our California Sprint will bring to this amazing group. We are off to LA and we have no doubt we will be bursting with fantastic stories to share, once again!
Over and out!
The Westcoast Blogger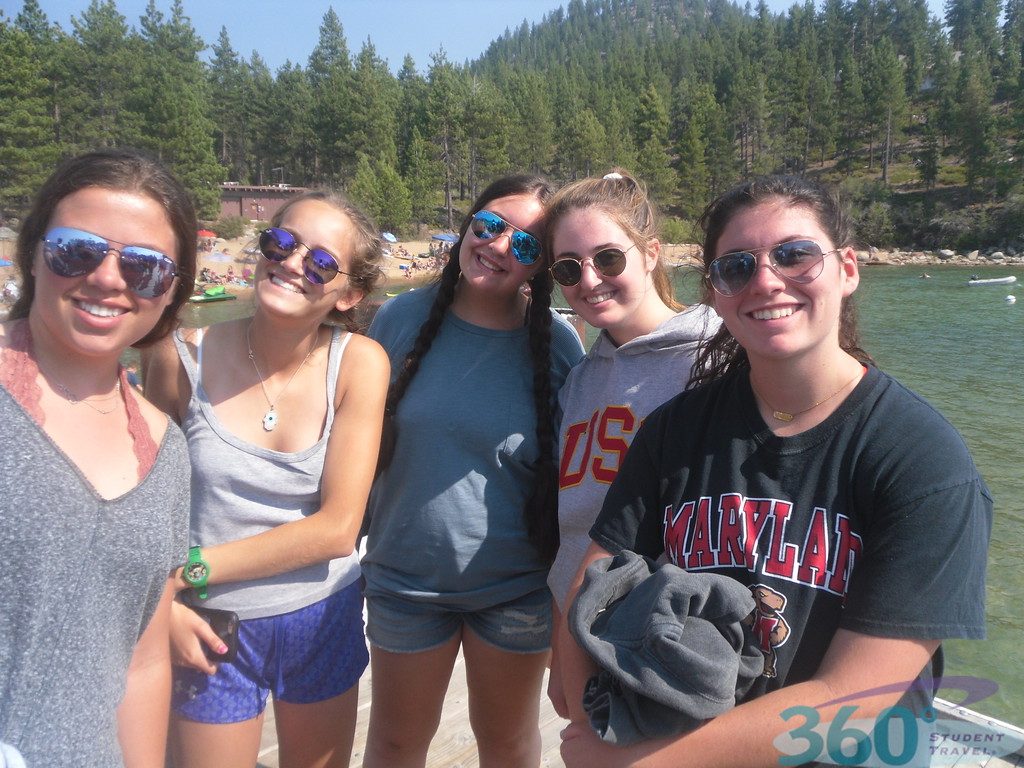 If you want to be part of an experience like this, travel with us in our 14-day summer program for high school students in California, from San Francisco to San Diego.