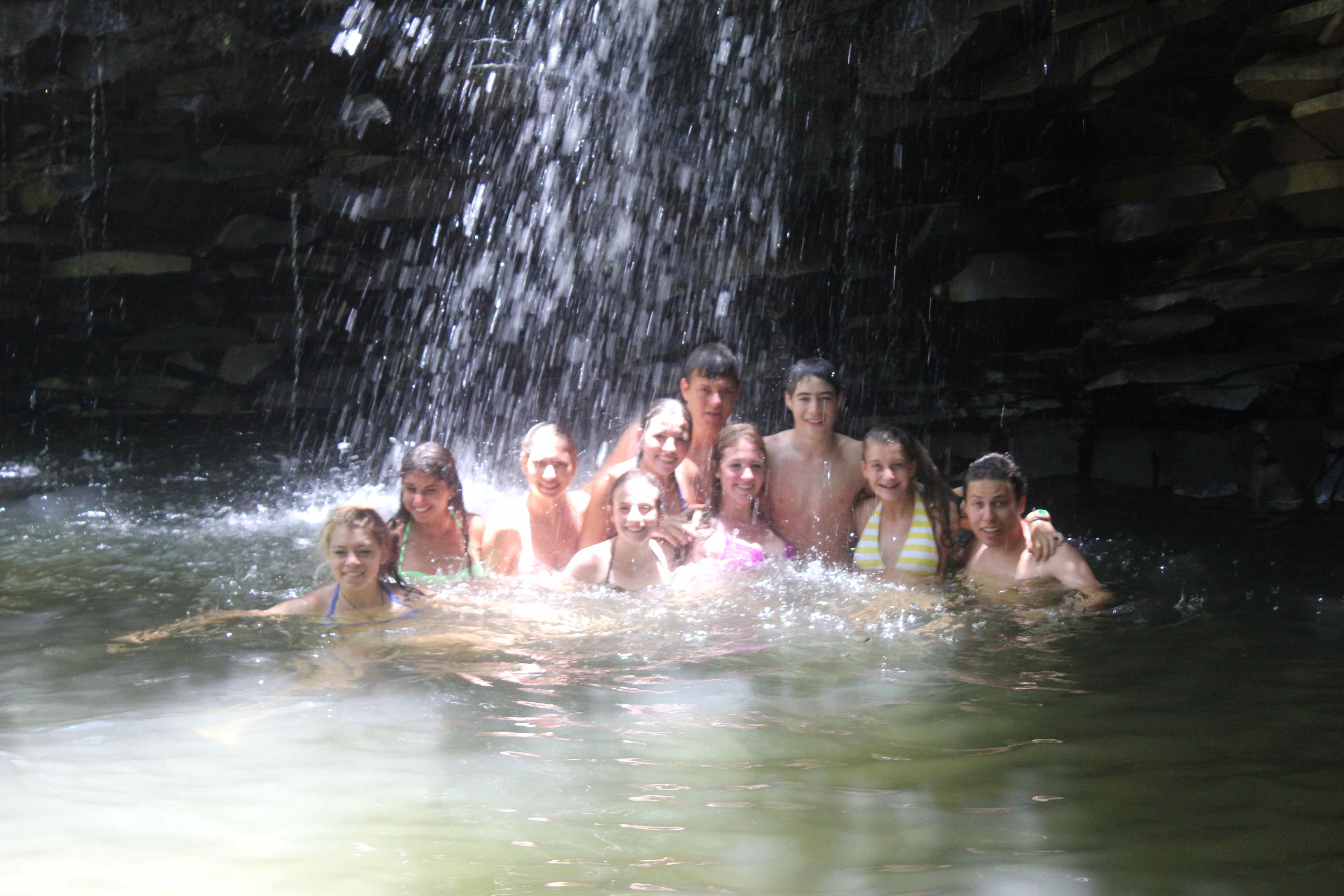 We've had an incredible time in Maui so far!  It's a place of nature, mystery, and so much adventure. Just hanging out in the courtyard of our waterfront hotel is an amazing experience.  This trip just keeps getting better and better!
We jumped right into the adventure-filled itinerary of this majestic island with a snorkel cruise the day after our arrival. We hopped aboard and visited the islands of Molokini and Lania where there was so much to see. Morgan C. was thrilled when she was brushed by a Spotted Eagle Mana-ray, and Julia is always the first to spot a sea turtle even when they are camouflaged by the coral reef surrounding its green-brown shell. While everyone napped on the trip back to our home island after two incredible hours of snorkeling, Dustin checked out the scene on the boat as he was too excited to sleep and even snapped some funny pictures of the group! Can you believe this was just the beginning of our time in Maui? And we didn't even mention the amazing food served on the boat like the fresh banana bread and coffee cake.
Day three on the island brought us back to our higher purpose: community service. We scooted into the Boys and Girls Club with wide eyes and full of excitement for the first of three days of volunteering with them. Lee is always the first person to find a best friend amongst the children and it was easy for Seth and Cameron to find their place in the teen center with Madden and Fifa on the screen. Gail immersed herself in the XBOX Kinect room where she danced the day away with her new friends Matthew and Isaac. Our final day at Boys and Girls Club allowed for a full-event in honor of our Trip Member Dustin who celebrated his 16th birthday!! Dustin's day was filled with a full-blown cookout that we hosted for the club members – including an ice-cream sundae bar, a puzzle piece card from the other trip members, and a seaside dinner in Lahaina.  His special day ended with a beautiful rendition of "She Will Be Loved" by Maroon 5 with lyrics meant just for our birthday boy. Dustin brought in 16 with a BANG and will hopefully always remember this birthday with H8.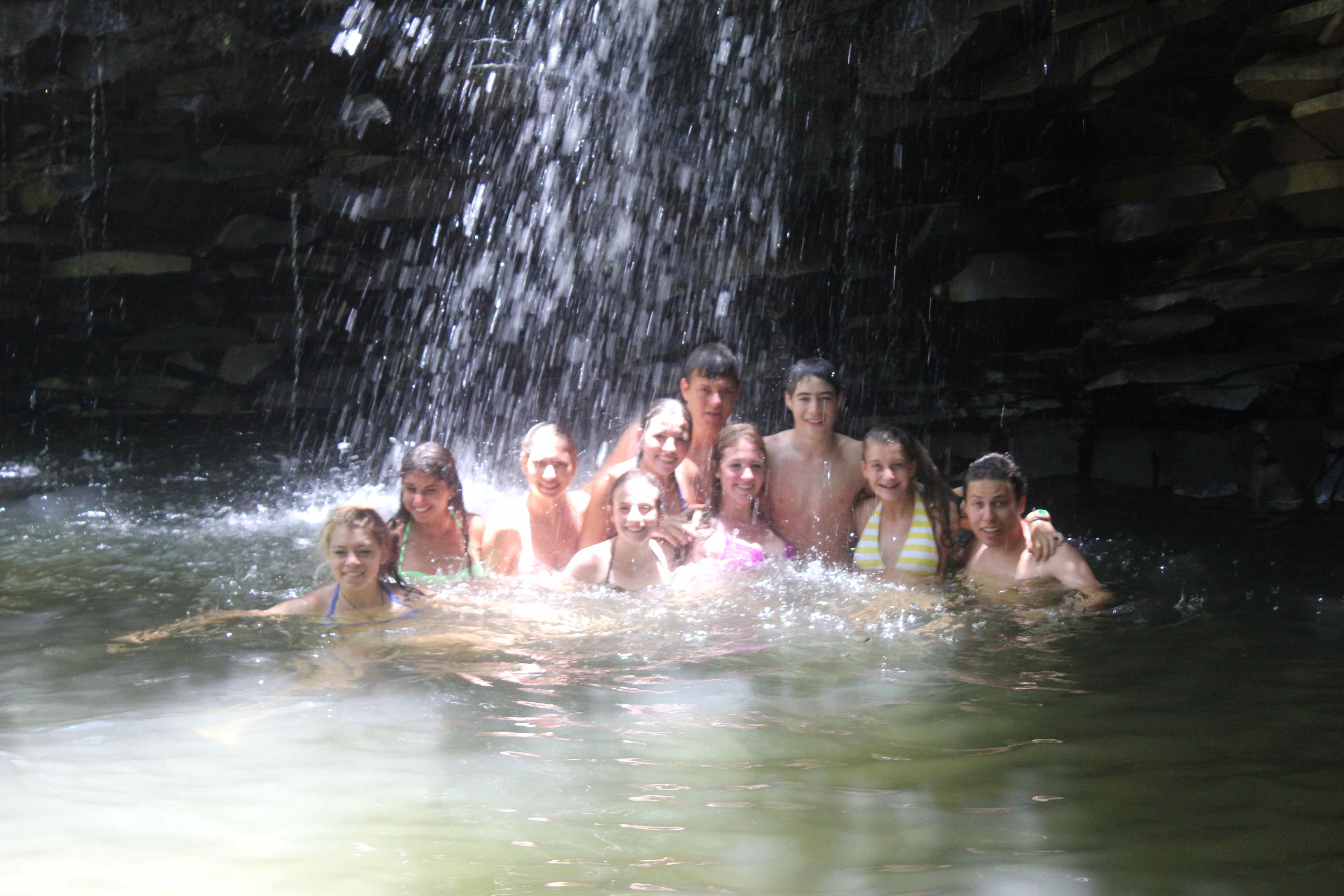 The days after service were jam-packed with fun. One memorable evening activity was "So you think you're the best?" Group One (Madi, Lee, Gail, Stef, Alex, and Seth) presented their best choreographed dance as a group and showed us an amazing snippet from Grease with Seth at center stage presenting his awesome vocals and moves.  And Group Two (Cami, Julia, Morgan C, Morgan L and Dustin) blew us away all around and won the game by knowing the most amount of Westcoast Policies, creating the best impersonation of someone we've met on the trip, and for knowing the most amount of facts about their Trip Leaders.
Day time events were also something to be thrilled about. It was clear that paddle boarding came naturally to Lee, Madi, Alex, Julia, Gail, and Morgan L since that skilled group did not fall off once and even had enough balance to get a picture snapped in the process! And surfing in Maui was even more magical than expected. We learned so much from our instructors and even became professional tricksters: Stef, Morgan C, and Gail all jumped onto one board together as the rode a sweet swell; and Dustin and Cami demonstrated how to water ski with surf boards (putting each foot on a different board) – everyone found their place on the sea. At the end of our surfing day, one of the instructors said that in all his years of teaching he has NEVER been as impressed with a group as he had been with H8. He complimented them on their group dynamic, their listening skills, and thanked them for just being so much fun!
There is nothing better than having fun, and including others in our good time, and our crew has done so much of both. Though the end is quickly approaching, the good times will keep on flowing.
The Westcoast Blogger