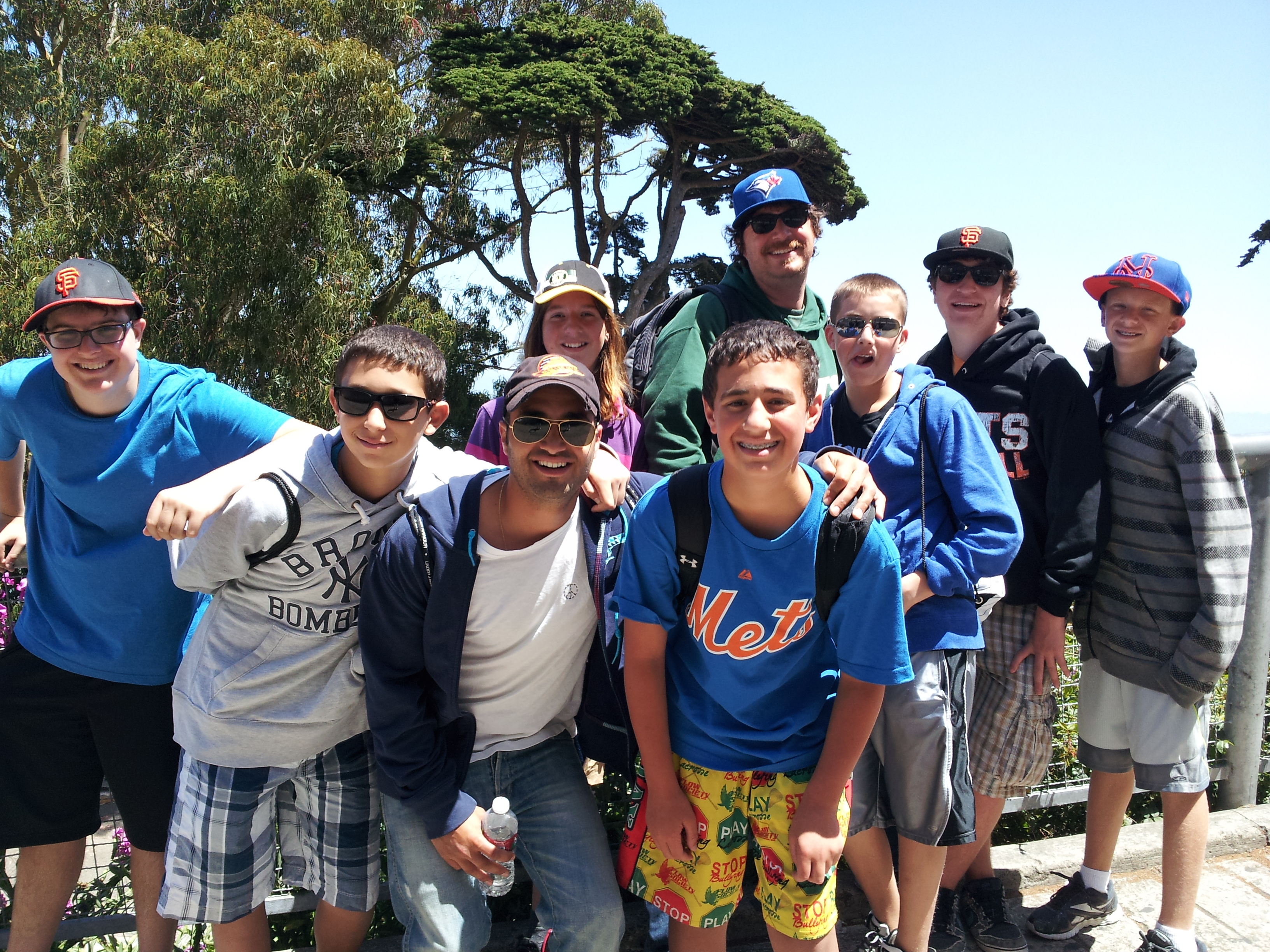 An update from Major League Madness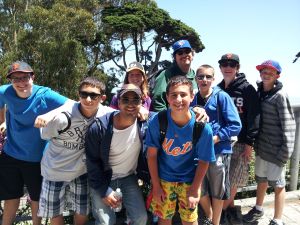 San Francisco was an exciting and fun-filled stop for the baseball tour. It started off with an exciting surprise, as we celebrated Blake's birthday with cake and the Baseball Spelling Bee. Quickly after, we all departed for a nostalgic meal at the popular Mel's Diner. A walk through the beautiful streets of San Francisco led us to an exciting game of bowling. Arthur was able to record a trip high (leaders with a score over 120.
The next day, we started with a tour to the most beautiful ballpark in the majors, At&T Park. Our group got to walk through Tony Bennet's private suite, the Giants' Press Room, the Giants' dugout, and a special treat, into the visiting Mets' clubhouse. We were also lucky to see much of the stadium preparation for the game that evening. Our group then went to the "crookedest street in the world", Lombard Street. Mitchell, Justin L., Brandon B., Daniel, and Ben all enjoyed the beautiful view of San Francisco from the top of the road. After a quick bite to eat at Anchorage Square, we donned our helmets and got on our bikes to take a scenic ride through the waterfront bike lanes of this beautiful city. Jared and David really enjoyed the view from the foot of the Golden Gate Bridge.  Our day ended with an exciting ball-game featuring the New York Mets vs. the San Francisco Giants. Marc, Blake, Brandon A, and Ben experienced the thrill of watching their beloved Mets win in extra innings after a valiant effort from the Giants.
Our next day, we departed for the infamous Alcatraz Prison.  Following an ominous and foggy boat ride to "The Rock", we followed the guided tour through the cell-block, guard housing units, garden, bird sanctuary, and morgue. Zach enjoyed stories of the Alcatraz Battle and the Alcatraz Escape covered in the guided tour. Following our release from "The Rock", we explored Fisherman's Wharf, where we experienced delicious clam chowder and an extraordinary atmosphere. Afterwards we hopped on the bus and crossed the Bay Bridge towards the no-frills home of the Oakland A's and Raiders, the Oakland Coliseum. Misha and Dylan were both thrilled to get Tampa Bay Ray, Ben Zobrist's autograph. Justin W. was inspired by the well-pitched game of Tampa Bay Ray starter, James Shields. Yet again, the home team lost, as the Rays dominated the streaking A's 8-0.
Our next stop features Lake Tahoe where we will enjoy the majestic scenery, exhilarating white water rafting, a high ropes course, and wiffle ball games.
The fun continues,
The Westcoast Blogger