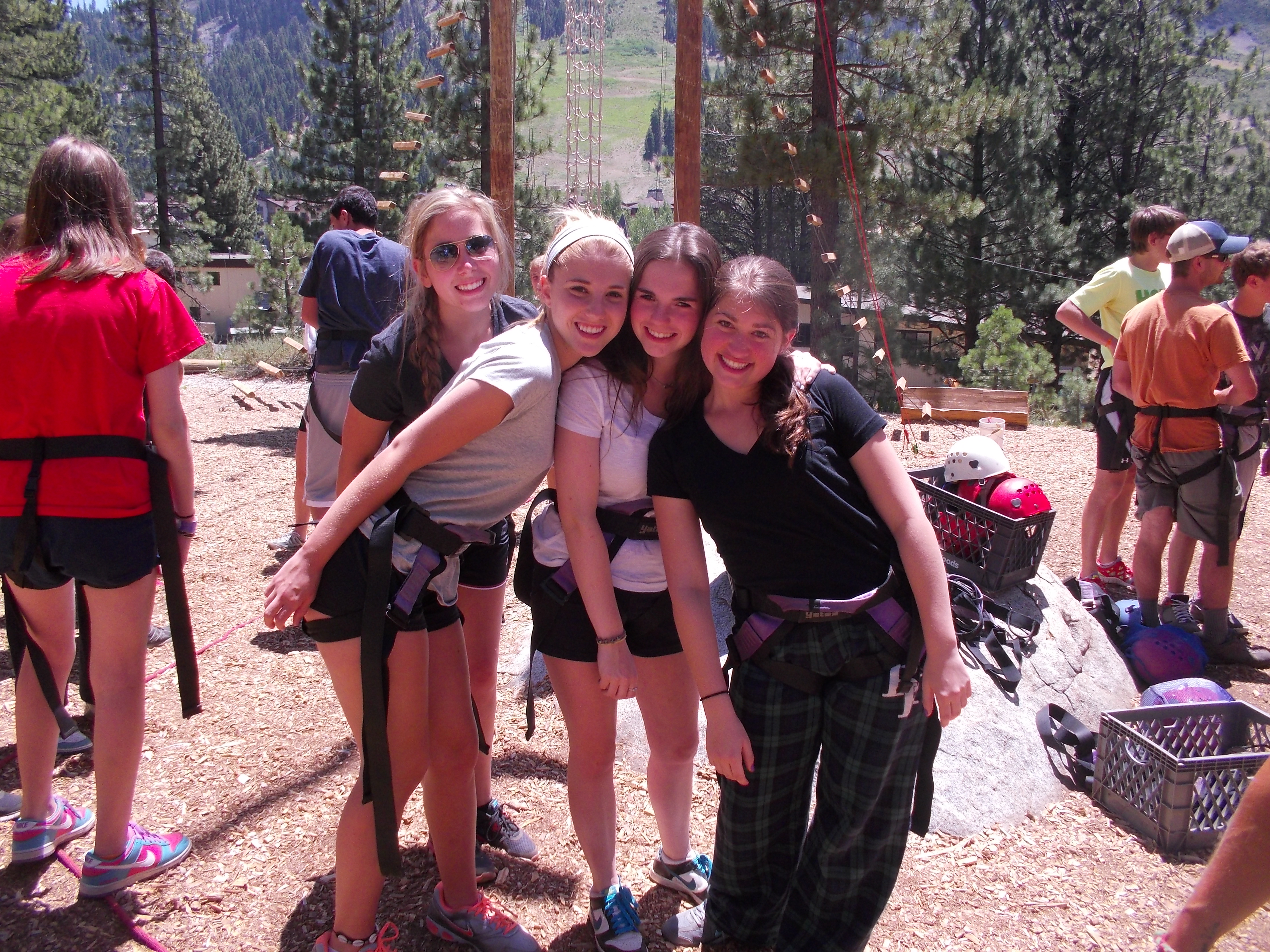 An update from the American Voyageur.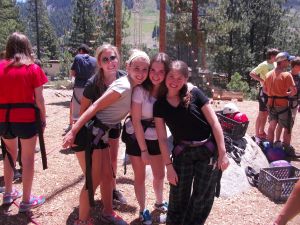 Dear Families of American Voyageur,
Greetings from sunny L.A! We have been out and about having such a great time. Let's get you up to date first on our visit to Lake Tahoe….
Before our beach day in Lake Tahoe we did an awesome ropes course. Dani N, Emma and Sam climbed the 100ft tree course, while Robbie completed one of the obstacles blindfolded. After a great workout, it was time to head to the campsite for dinner.  For our fajita night feast, Victor helped prepare and cook the meal. It was so delicious that Alex S. went for seconds and thirds. That night with the help of Alex L. and Seth we had a great snack which consisted of tons of s'mores
The next day we had perfect beach weather for water skiing and tubing. Marielle got up on her first try wake boarding and Rachel, Brandon and Rebecca flew around on the tube. Our evening program of Family Feud stirred up some friendly competition, with Griffin, Jesse, Shayne and Jason taking the win.
On the way to LA all the trip members were extremely excited to see all the sites. Steph, an LA native, pointed out all the exciting places such as Beverly Hills and Bel Air. We spent our first morning at the LA Food Bank. Julia, Jessica, Lexie, Sabina, Arielle, Alec, and Isabel had a fun time as they shucked corn to distribute to families.
The rest of the day was dedicated to Universal Studios. Dani B, Danny and Adam Si went on all the rides at the park, while Remi especially enjoyed the Shrek 4D show. Joey, Mattand, Adam Se got light up roller wheels for their shoes and were rolling around Universal City Walk, illuminating the streets.
The amusement park adventure continues as we are now heading to the happiest place on earth, Disney!
We will update you again soon.
The Westcoast Blogger