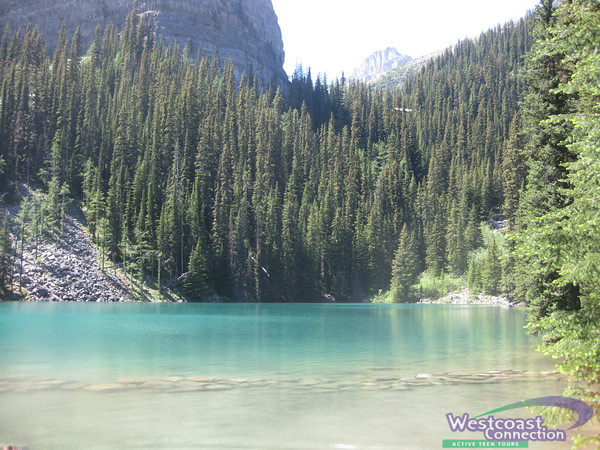 Hello Parents!
The Voyageur started off Day 8 with an amazing canoe ride on Lake Louise in Banff. Joseph got some great pictures of the glacier, and Hannah S., Justin L. and Vanessa enjoyed paddling all around the lake. Lauren was so excited to see the beautiful views that Lake Louise had to offer. Next, we hiked to the tea house, over 7,000 feet high! Sam and Ben K. went quickly up the mountain because they were so eager to get to the top. Allie, Jarrett, and Spencer played in the snow near the lake. We learned that the people who work at the tea house live there throughout the summer months!!
At the campsite, Sydney M. took the reigns helping her group and others set up their tents. Hannah V. and Emily cooked some chicken, steak and rice for dinner. Some of the boys started a football game after dinner and were shocked that it stayed light out until 10:30! We enjoyed some s'mores around the campfire and headed off to bed.
The leaders along with Dylan R. and Alec B. helped decorate the bus for the Fourth of July. At the Columbian Icefield some of the boys including Dylan B., Zach M. and Max took a picture without a shirt despite the cold temperatures. Jackie and Becky were so excited to fill up their water bottles with the fresh glacier water. After lunch, Talia impressed us all by singing the Star Spangled Banner.
We then headed back to Banff and had a chance to walk through the Banff Springs Hotel and venture into town. Everyone couldn't wait to take in some of the Canadian culture in downtown Banff! Back at the campsite, Lindsey helped make some red, white and blue frosting for our cookie social.
Our scenic drive through British Columbia took us to Penticton. We couldn't wait to hangout at the Penticton Lakeside Resort! Liv was so excited to try some Ogo's ice cream since she heard it was so delicious. In the morning, some of the boys including Alec S., Will and Matt S. attended a yoga class with Zohar while Adam and Ben T. played some football on the beach and others relaxed and listened to some music. The weather was so perfect for our tubing adventure in the afternoon. Jenny and Haley P. had so much fun relaxing on the river. For now, we're off to the movies!!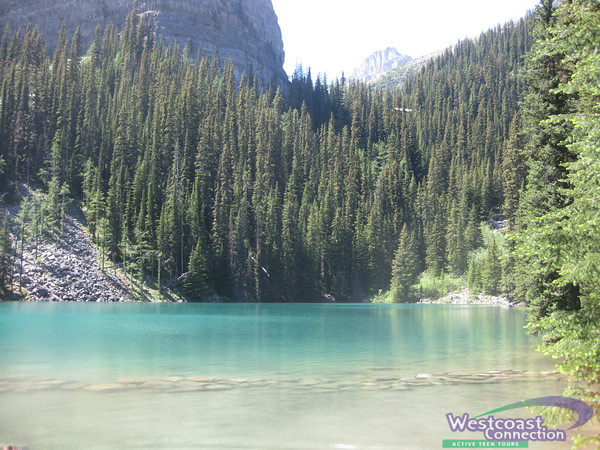 Over and out,
American Voyageur Staff