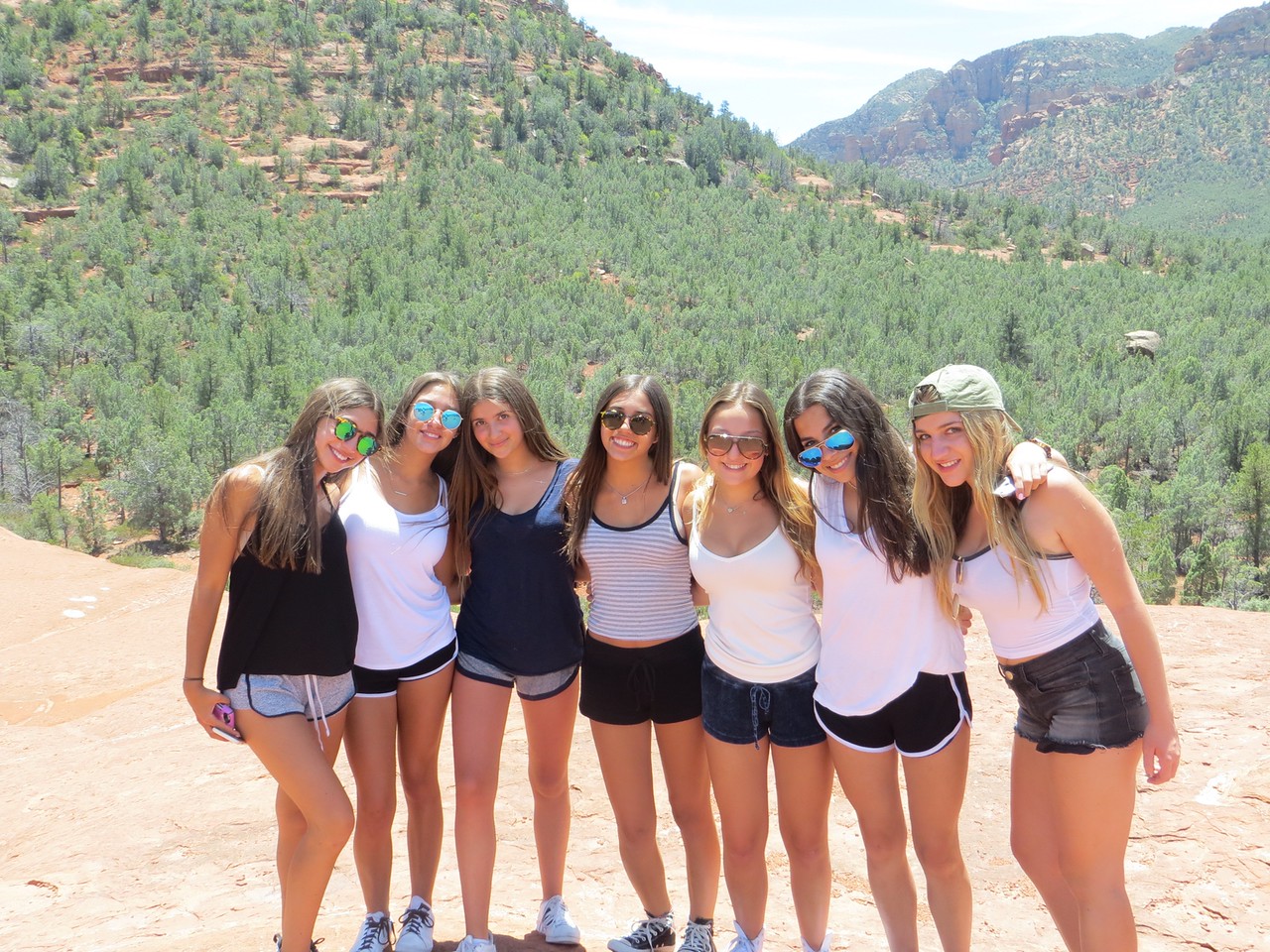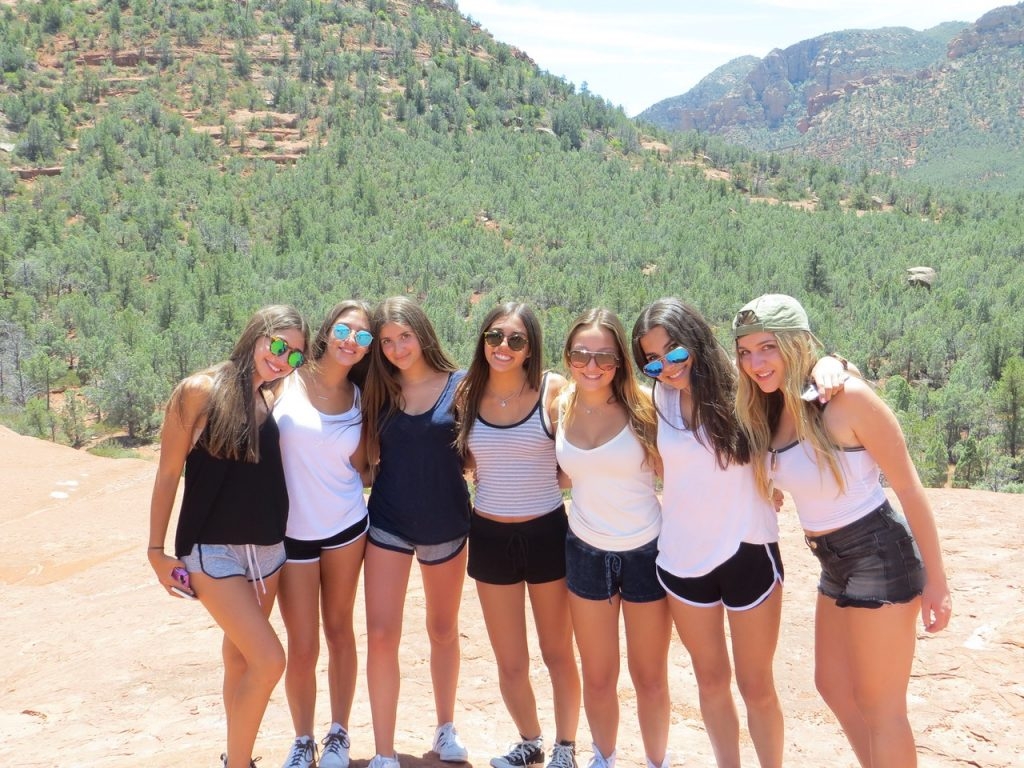 Hi from Californian Extravaganza!
It is hard to believe that we are already packing up our bags and heading into the last day of the trip.
It's been an incredible four weeks full of adventures, great memories, and new friends.
This week, we entered the desert and experienced temperatures well above 100 degrees!  We spent time together laughing in the pool to cool off and create those life-long memories.  
We were able to enjoy more incredible views from great heights.  We took an elevator up to the 109th floor of the Stratosphere in Las Vegas and looked out at the strip and some of us even chose to ride the thrilling rides that hung off of the building.  We also saw three more national parks, including Zion, Bryce Canyon, and the Grand Canyon.  As we hiked each one, we took in the beautiful natural landscape around us, something that we do not get to see every day in the cities.  
It would not be a typical week without some birthday celebrations to add to the fun.  First, we sang happy birthday to Brooke F. and enjoyed some birthday treats at the Venetian Hotel right next to the indoor canal.  This time, we also had a double birthday, as both Adam and Andrew turned 15!  We enjoyed chocolate and vanilla cake together to help them celebrate.
We are looking forward to spending the last day together in Scottsdale and having a special night before we head off to the airport.  Wherever we go, we will always know we have our California Extravaganza family!
Until we meet again,
The Westcoast Blogger
Interested in experience your own California teen tour? Learn more about booking one of our Westcoast Connection California Extravaganza trips.
Save