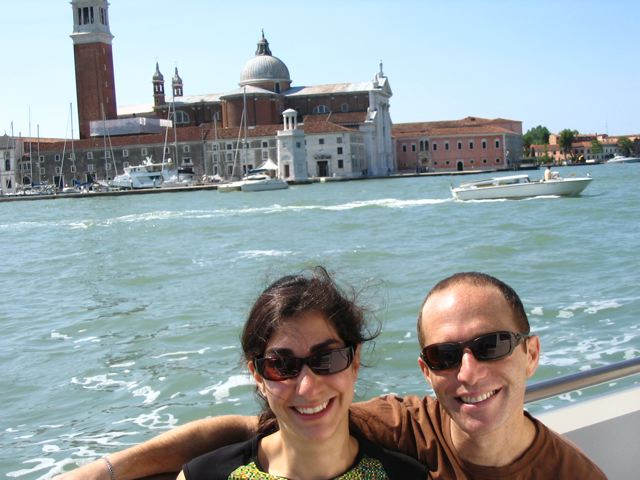 On that note, I introduce Karen, Anna and Jared.
First up, Karen Schwartz.
How did you get involved with Westcoast Connection / 360° Student Travel?
When I returned to Toronto after living in Europe for 3 years, I realized I could meld my passion and my profession.  It's been 7 years now and these people have become my family.  I've been fortunate enough to have traveled all over Europe supervising the many tours that I spend all year planning.  It's amazing to visit a place like Venice or Zermatt with people who are experiencing it for the first time.
Where is the most exotic place you've traveled?
My husband and I spent 6 weeks traveling through Vietnam and Thailand for our honeymoon.  The children would run up to Eddy, call him "Buddha belly" and rub his tummy for good luck.  As you can imagine, we had an incredible experience.
What is your favorite candy?
Mmmmm. That's hard to decide.  I like all candy.  Swedish berries are good.  Symon is the candy man so every day I go into his office to see what treats he has in his desk.  He doesn't like to share but I tell him it is for the good of his teeth.
Rumor has it you like to sing in the office. Any particular favorite songs?
I sing everything from show tunes to opera.  I sing really loud because I think my voice sounds better that way.  I especially like to make songs up.  I think my best song yet was to encourage my 4 year old son brush his teeth.  I sang that his friends would fall over if he breathed on him so he should brush brush brush his little teeth.
Why do you think McDonald's doesn't sell hotdogs?
Because Anna tells me Grimace is allergic to hotdogs.
Do you have any bumper stickers on your car? What do they say?
I don't, but if I did it would say "Honk if You're Happy".
What TV shows do you rush home to catch?
I don't have to rush home to catch any shows because of my trusty ol'  DVR. Lately I'm into Weeds, 30 Rock and Glee (it's the wanna be rock star in me!). (Blogger commentary – AMAZING show).
Next, Ms. Anna Zuck.
Tell us a little bit about yourself.
My name is Anna Zuck, teacher and world traveler extraordinaire. This will be my 4th summer with WCC360 and have led Northwest Passage, Belize/Costa Rica Surf, Sail and SCUBA, and California Community Service. I love to travel and I love spending time with friends and family skiing, surfing, camping and hiking.
How did you get involved with Westcoast Connection / 360° Student Travel?
My friend told me "Anna, I just found a job that is the epitome of you and everything you love … WCC/360°" . The rest is history.
Rumor has it you were recently in China. How was it?
Incredible, the trip of a lifetime. I spent 3 months teaching surfing, kayaking, abseiling, snorkeling and rock climbing in the national parks of Hong Kong and mainland China. The trip cumulated with a 10 km hike along a part of the Great Wall that has not been restored, with no one in sight for miles and miles.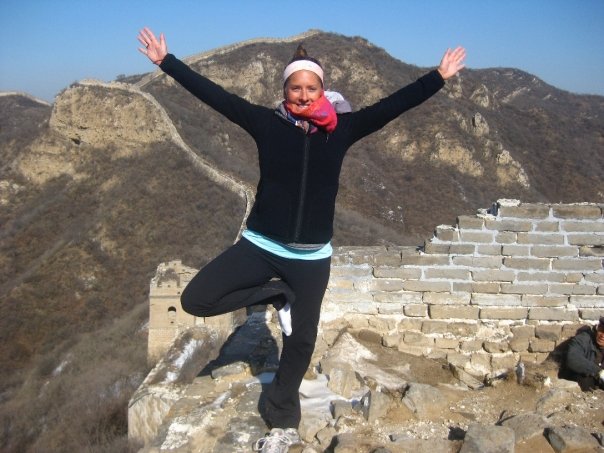 What one thing would you bring if you were stranded on a deserted island?
A book and a hammock. If I'm there, I might as well enjoy myself!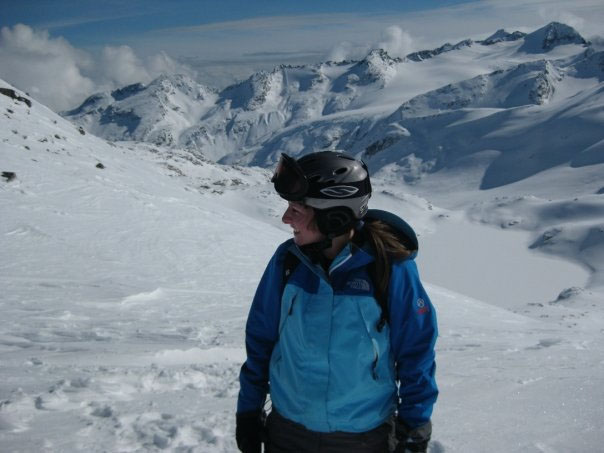 What songs are on your workout mix?
Michael Jackson, Smash mouth, LMFAO, Madonna, Vanilla Ice, Kelly Clarkson (but don't tell anyone …)
Would you rather meet the Jonas Brothers or meet Miley Cyrus?
Do I have to answer this question? Can I say Taylor Swift?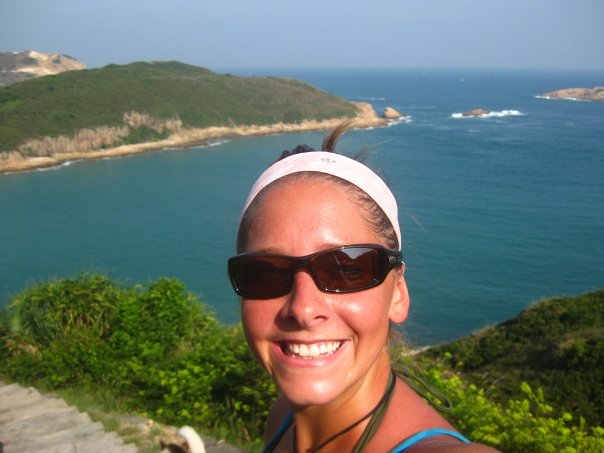 And last up, Jared.
Tell us a little bit about yourself.
I grew up on Long Island – Plainview to be specific. I went to college in New Orleans and after graduation moved to South Florida (I much prefer the warm weather to the snow – it's December and I'm still wearing shorts!).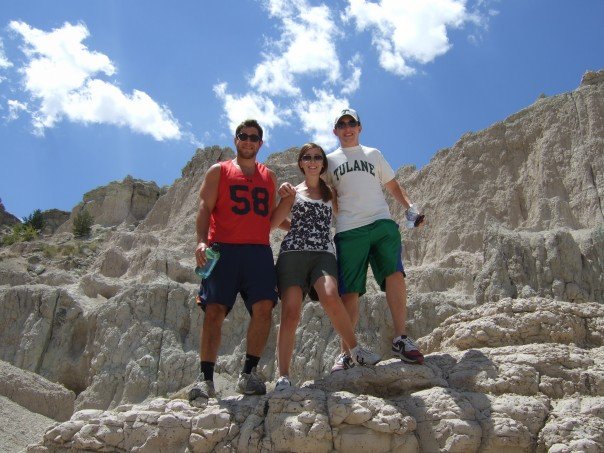 How did you get involved with Westcoast Connection / 360° Student Travel?
In 2003, I joined Westcoast Connection as a camper on the American Voyageur. The following summer, I was a camper on the European Experience. As soon as I was old enough to be a staff member, I submitted my application and was a tour leader on the U.S. Explorer. When I started thinking about what I want to do after college, I kept in touch with everyone I met over my summers with WCC360. I joined the fulltime crew and the rest is history!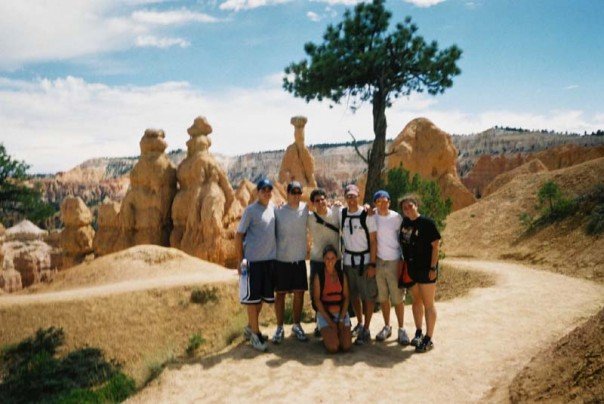 What is your favorite city?
This is a tough one as there are so many places I love. But, if I had to choose one, I would say New Orleans. First, you have amazing food – Red Beans and Rice, Jambalaya, Hush Puppies, Crawfish, Po Boys, Bread Pudding, King Cake, etc. Then, you have awesome music. Add in phenomenal festivals (Voodoo Fest, Jazz Fest … MARDI GRAS!) and an appreciation of life that is summed up in the phrase Laissez Les Bon Temps Roulez (let the good times roll).
I'm already counting down the days until the Carnival Season and Fat Tuesday!
What's your favorite internet networking site?
Is it time to reveal the reason I got this question and my secret identity as the "Westcoast Blogger" – nah. I would have to say Facebook is number one. In the WCC360 world, I happen to think our blog is pretty cool too.
If you could travel anywhere in the world where would it be?
With Westcoast Connection, in North America, it would be on the American Voyageur. With Westcoast Connection overseas, it would be Australia. With 360° Student Travel, it would be Africa.
Those things aside, places I'm eyeing for my next getaway are Greece and the Galapagos Islands.
If you could have any superpower what would it be?
I would love to fly at variable speeds. It sounds really boring to only be able to fly at the speed of light and it sounds really boring to only be able to fly at a "normal" pace. I want to be able to go for a leisurely soar or propel myself faster than a speeding bullet.
What's your favorite holiday?
My favorite nationally recognized holiday is Mardi Gras. If we're talking about a day I think should be an official holiday, it's my birthday. For years I've tried to turn my birthday into a month long celebration called Jaredfest. It has yet to gain publicity.
If you could eat only one food for the rest of your life what would it be and how would you feel about that?
It's a close toss up between pizza (vegetable slices to be specific) and cheeseburgers. I wouldn't be too thrilled but I guess I could make do.
And on that note, you've met almost all of our fulltime team! Next up, we'll bring you some information from our Tour Directors.
Have a great weekend!
The Westcoast Blogger