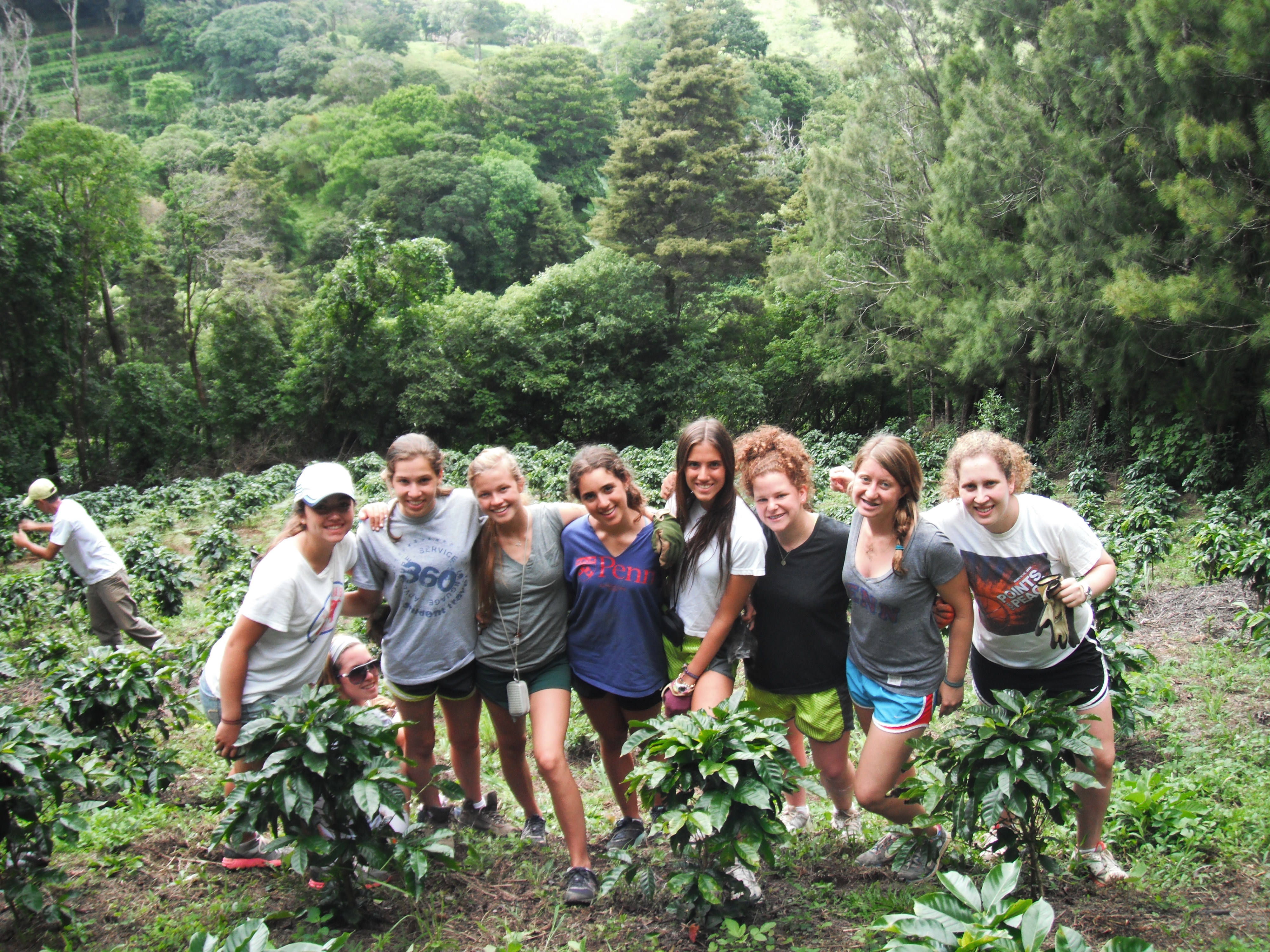 ¡Hola Familia y Amigos!
 
The last few days have been amazing and we have done so much!  Our last two days at Habitat were hard work, but it was pretty incredible to see how far we had come in just three days. 
 
We initiated the idea of team member of the day (TMOD).  The three main attributes that the member of the day exhibits are motivation, unity, and positivity.  They are given the TMOD vest to wear, which is neon yellow and looks great with everything.  Each TMOD writes something on the vest and then passes it on to someone else that stood out that day. 
 
Our first TMOD was Ali.  She was chosen because of her hard work and motivation during our days with Habitat.  It was a hard choice because ALL of the trip members worked so hard and had great attitudes about doing the service. In fact, the leader of our service project said on many occasions how impressed she was with our group.  Grant and Ryan worked all day lifting concrete panels (while speaking in some impressive Español), the girls rotated mixing concrete (which is HEAVY), and Kenzi was always there to transport the cement!  Great work Dream Team.  It was adorable to watch Rachel S., Rach C., and Rachel C-G. working with the little children who wanted to help them shovel dirt.  To celebrate all of the hard work, we had the world's best milkshakes after dinner.  Nobody was happier about this than Nina!  Nina was awarded with the TMOD vest of honor later that night for her unbelievable work mixing concrete and her happy-go-lucky attitude.
 
After our three days of service everyone was ready to have some fun in the sun.  We left San Ramon and headed for Rincon de la Vieja for some river tubing.  Rachel S., Claudia, and Micky Dee (otherwise known as Rachel M.) may have had the biggest smiles on their faces. We all enjoyed the river, passing waterfalls and the beautiful jungle life.  
 
After our day of river tubing we headed back to the hotel to celebrate the 4th of July with sparklers and songs about America.  Nina then passed off the TMOD title to Kenzi, who helped motivate her during the river tubing.  
 
We kicked off the next day with an early morning horseback ride.  Lindsey said that she was scared of horses – but then, just a few minutes into the ride, she was giving her horse commands in Spanish to ride faster and telling him that he was her favorite horse! Turns out she's a natural caballera.  Micky Dee rides horses back at home so she was there for all of us when we needed some horse advice. Thanks Mc!  Despite being from Texas, Rachel C-G. and Rach C. do not ride horses, however after today they both look like skilled riders.  That day, Rachel C-G. was named TMOD because of her stellar riding skills.  After horseback riding we went on a hike to a beautiful waterfall which led us to bright blue waters where everyone went for a swim.  Amelia, Nina, and Lindsay must have been extremely eager to get to the mud baths because they had quite a muddy hike.  Their feet and legs were completely covered in mud and they loved every minute of it.  ¡Pura Vida!
 
Then it was off to the spa to relax in more mud.  We sat in the sauna to open our pores and then we painted ourselves with mud. Amelia was more than happy to lend a hand to paint her fellow team members. Olivia, Lindsay, and Ali were completely covered in mud with only their eyes showing.  After rinsing off we were all softer than ever, but our day was far from over.  We headed to the nearby natural hot springs, which were absolutely gorgeous!  Kenzi, Rachel S., Ali, Lindsay, and Olivia had no problems jumping into the hottest one.  It was so nice to sit back, relax and just hang out with one another.
 
The Dream Team is growing closer every day.