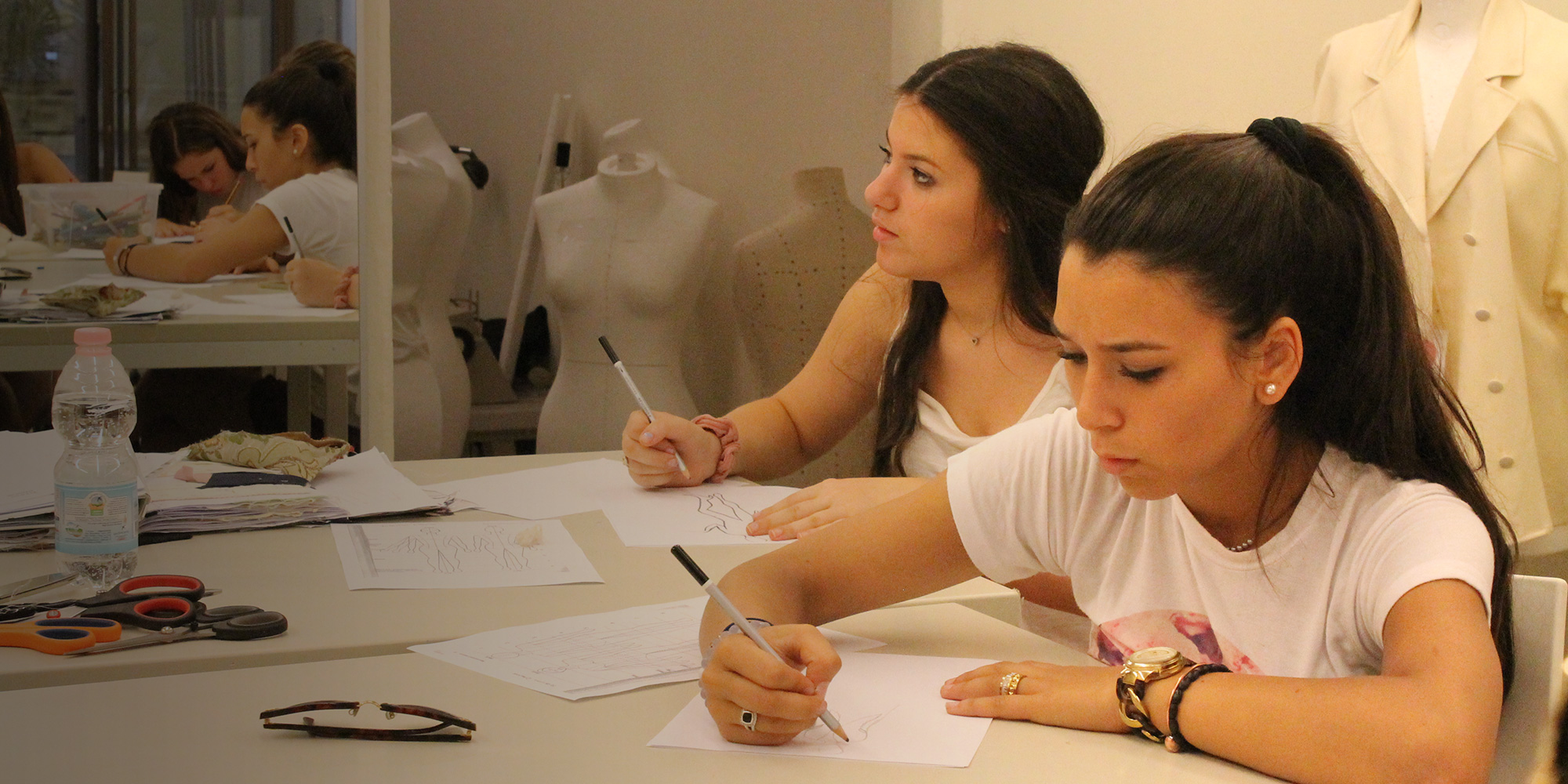 Our Seventeen Fashion Experience started off with a bang as we toured New York City in the most glamorous way possible. As we drove around in a theatre-style bus, we were greeted by a dancing businessman, ballerinas in Columbus Circle and even celebrated New Years Eve in Times Square! We even had our first glimpse of the Hearst Tower to amp up the excitement for the days to come.
As if day one wasn't impressive enough, it was followed by a jam-packed morning spent in the Hearst Tower. The Seventeen publishing editors openly asked the girls for their opinions on advertisements to help shape future issues. The girls discussed the importance of integrating the advertisements into Seventeen's stories as opposed to integrating so many stand alone ads in the magazine. They also had the opportunity to chat with the professionals to get the inside scoop on everything from dealing with celebrity clients to ways of gaining opportunities in the fashion industry. Donna Kalajian, Publishing Director for Cosmopolitan magazine, spoke with the girls about the importance of passion, persistence and teamwork in the industry. Donna also emphasized that the girls are already "on the right track" by being a part of the inaugural Seventeen Fashion Experience!
Following our incredible day at Hearst Tower, we ventured off to the Chelsea Pier to spend our night bowling. Little did we know, Colton Haynes from MTV's supernatural drama series "Teen Wolf" surprised the girls leaving them STARSTRUCK!!! Nothing better than a few selfies with a teen celebrity to end off day two.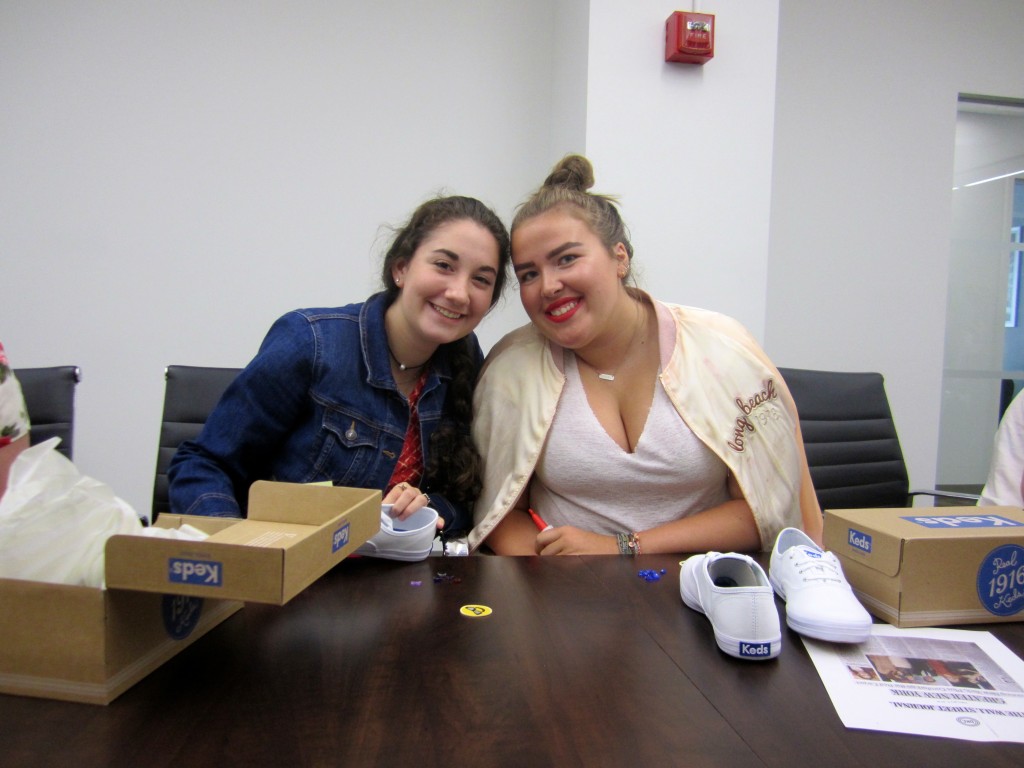 A trip to DKC kicked off day three. The girls loved hearing about the public relations firm and had the chance to share their thoughts on why they purchase certain products and how they gain style inspiration from magazines, like Seventeen. Keds, a shoe company since 1916, helped the girls celebrate their 100th birthday by giving them their own pair of white Keds to decorate and encourage them to express their creativity.
Our busy day continued back at Hearst where we met with Seventeen's digital media team. The panel was so energetic, bubbly and welcoming to all of the girls' questions. They gave them insight on what it takes to make their passion, with social media, celebrities, fashion and beauty, a reality.
Top of the Rock was our final stop of the day where the girls arrived at the top just as the sun was setting. (Fun fact: this is one of the only places in the city that one can clearly watch the sunset).
Some fresh, classic New York Bagels welcomed the girls the next morning. We were off to JC Penney's design studio where we were greeted by Divisional Director of Women's Trend, Maren Hartman, and given a sneak peek of the January/February 2017 collection. The girls learned about what is trending, how they discover trends and some of the favorites to come!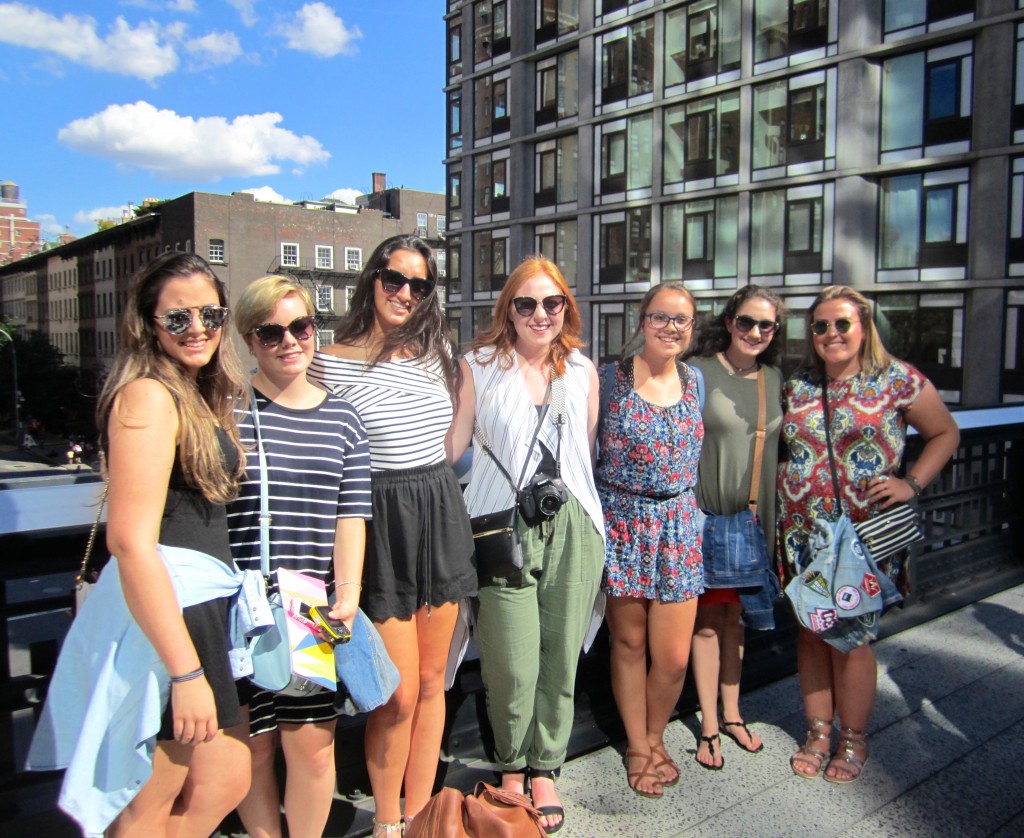 Next, the very own Howard Kahn – the Executive Chairman of Kahn Lucas, Madame Alexander and Dollie & Me – asked the girls about their favorite trends and what they would like to see in their new Seventeen clothing line. Howard advised the girls that, "doing this program shows that they're curious, intelligent and open-minded" which are all qualities that will take them far in the fashion industry. We wrapped up our time here with a fun chat including EXCLUSIVE information about what's to come with the TOP SECRET Seventeen fashion line!!!
We then ventured into famous Central Park where we enjoyed the thick and delicious cookies from Levain Bakery. The New York vibes continued as we entered Times Square. Some of the girls sited Jesse Tyler Ferguson, known for his famous role in the American comedy series "Modern Family", on their way back from Times Square (Note: for those keeping track, this was celebrity siting number TWO). Safe to say that between all of the flashing lights and bustling crowds, it was a picture-perfect evening.
Day five was filled with phenomenal sessions by NY Fashion Tech Lab (NYFTLab) and Cotton Inc. First, we headed to Hearst Tower where we listened to entrepreneurs of several businesses that were piloted by the prestigious NYFTLab. We were introduced to products that provided a service for clients that married fashion and purpose. Many of the girls loved the idea behind Smart Siren Technology and agreed that they would purchase the fashionable ring that also serves as a security device. The entrepreneurs advised the girls to find several advocates and mentors as it allows them to gain opportunities while supporting and encouraging a "champion YOU"!!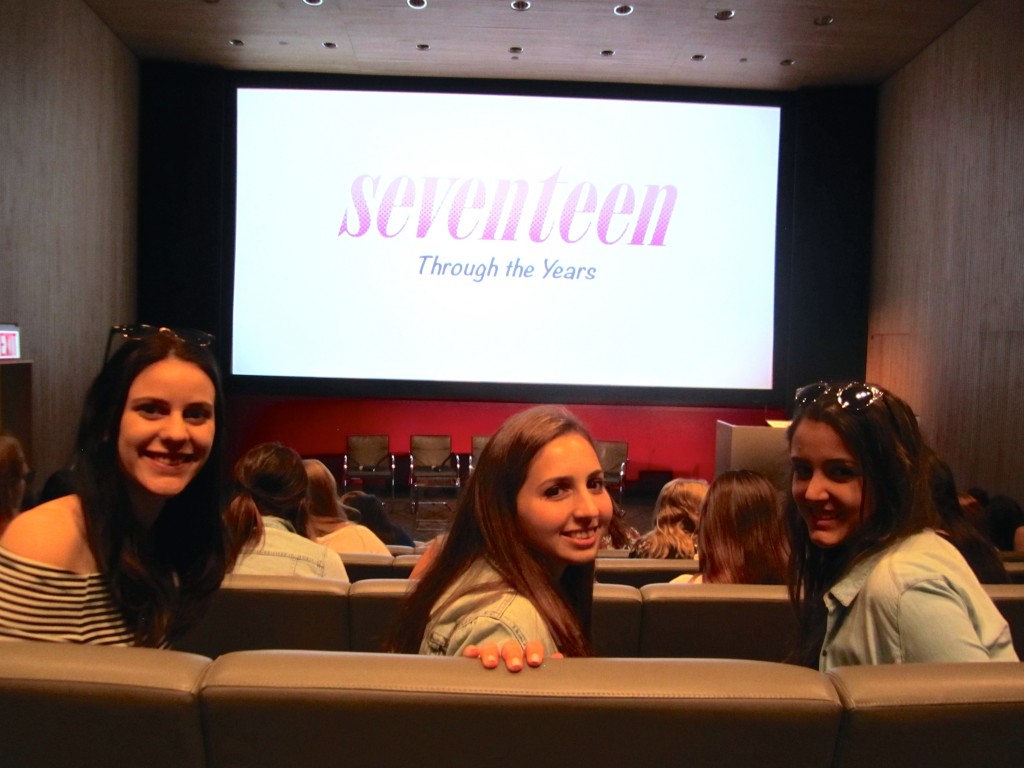 Next up was Cotton Inc. where we learned about the importance of cotton in the fashion world today, along with their different advertising and marketing campaigns. Our visit included a cute, Pinterest-esque candy bar that consisted of chocolate, candy and custom-made, DENIM-INSPIRED cookies (that were so adorable and delicious)!! The girls were then allowed to become a "Fashion Forecaster" and were given the opportunity to predict future trends by creating their very own style boards.
This week has been absolutely mind-blowing – that is truly an understatement. We are LOVING each and every night in the city that never sleeps…speaking of sleeping we better head to bed, we have another long fashion-filled day ahead! Chat with you all sooner than later.
The Westcoast Blogger
Explore Westcoast Connection's summer fashion programs for high school students and starting planning your own stylish adventure.
Save