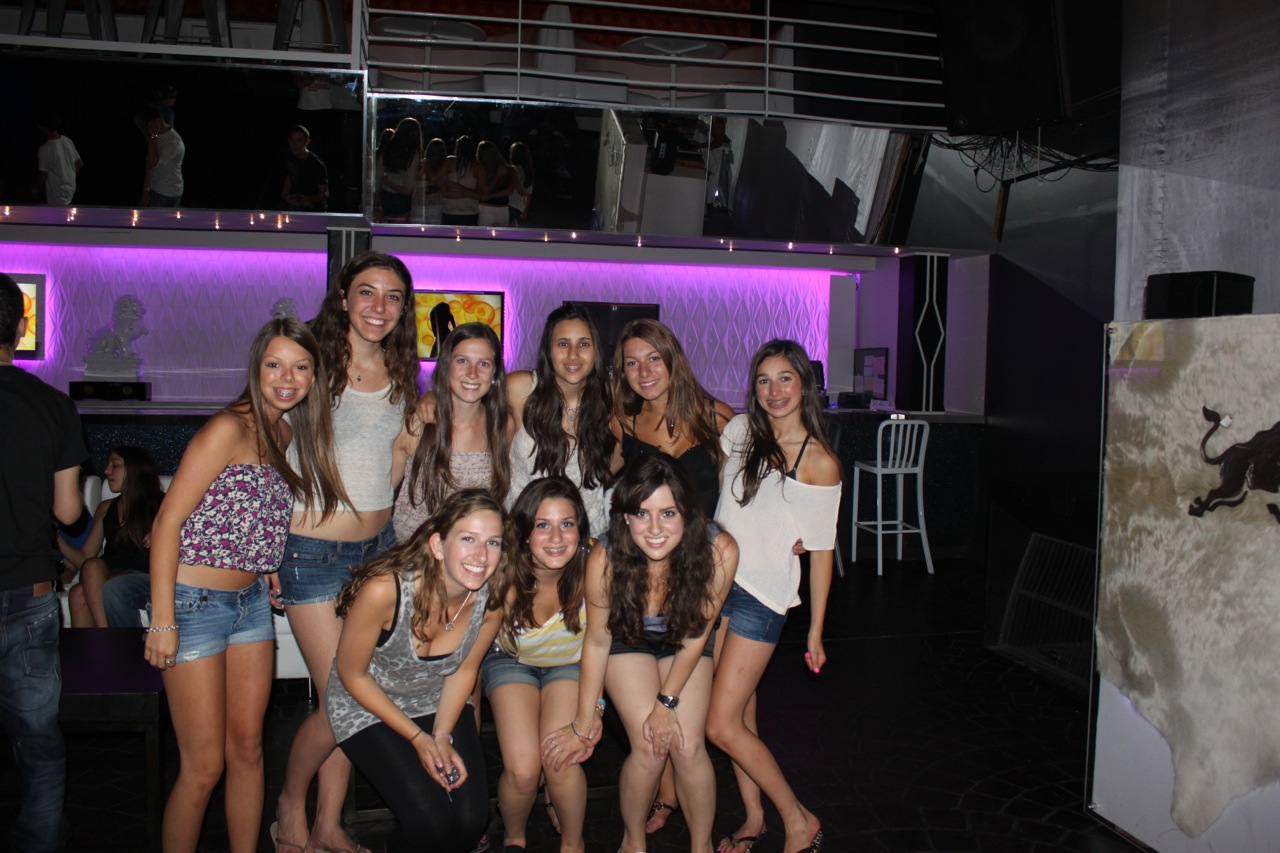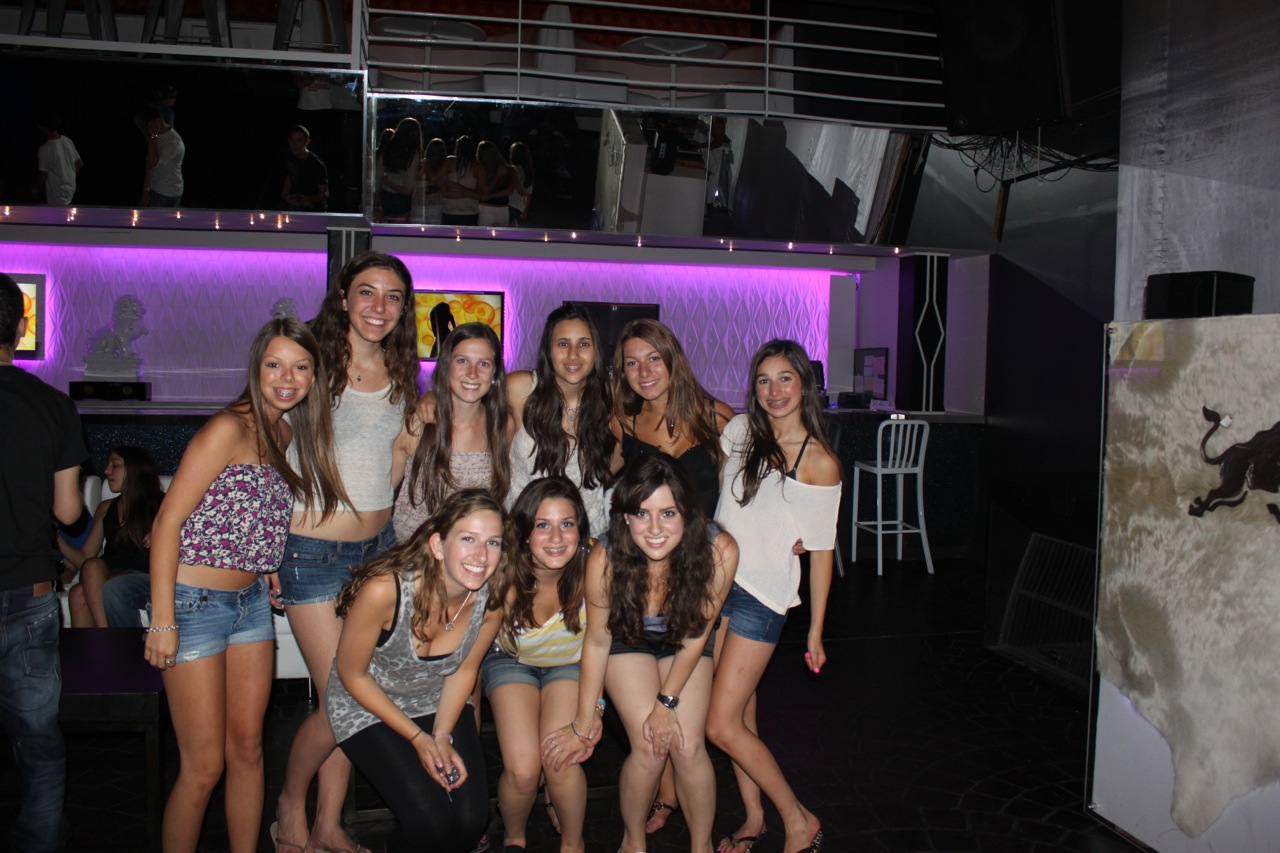 Hello from California!
What an unbelievable  few weeks it has been for the Adventurer! Our friendships, laughs and adventures keep getting better and better.
Upon our arrival in Whistler, B.C., host mountain of the 2010 winter Olympic games, we headed straight for the Village. Once there, we explored the village and took in the breathtaking sights! Dustin, Ethan and Morgan were spotted blowing their free bullhorns from the Foot Locker! We then headed back to Riverside Campground where a delicious stir-fry was prepared for dinner and then we all relaxed around the campfire getting to know each other better. The next morning the group boarded the bus and went horseback riding. What a great time we had! Ben, Maggie, Mark, and Alexa had a blast while trying to stop their horses from snacking along the way! After another visit to the village, we went back at the campsite, and a highlight of our culinary experiences… Cal's Kickin' Chicken, our favorite meal so far, was prepared by Jonathan, Philippe, Renee, Harley, Emily R., Talia, Max, Michael S. and Allec.
The next day, our first stop was the Capilano Suspension Bridge where we mingled 70 metres above the Capilano River in British Columbia.  As of that moment, the Canadian leg of our trip was done, we were now on our way to Washington State in the United States of America!  We went to Pike Place Market in Seattle where a good time was had by all watching the merchants tossing fish around like basketballs. The Market is built on the edge of a steep hill, and consists of several lower levels located below the main level. Each features a variety of unique shops such as antique dealers, comic book sellers, and small family-owned restaurants.
After the marketplace, we visited the Experience Music Project built by Paul Allen, the co-founder of Microsoft! Kelsey, Michael Z., Gilly, Dylan, and Shelby wandered around learning all about pop-culture and music history, they even saw an Avatar exhibit.
The Space Needle was also a blast! It was built for the 1962 World Fair and stands at a staggering 605 feet. We took pictures and had a bird-eye's view of Seattle from the top! That night, we were all introduced to a game called Whirlyball, a mix of lacrosse and basketball played on bumper cars. Everyone had an amazing time as we played our new favorite 'sport.'
The next day, we were en route to Portland, Oregon. After a picnic lunch along the way, we walked around downtown Portland and visited the original Niketown! After dinner and a good night's sleep we split up into two groups. One group went skiing or snowboarding on Mt. Hood and the other went mountain biking. What a fun-filled day. It was quite the experience being on the slopes, above the clouds, and with the sun glaring down at us. Emily F., Matt, Ryan, Samara, Gaby, and Austin R. had an amazing time skiing and snowboarding in their sweatpants and sweatshirts, looking cool in their shades and snapping some awesome pictures! At the same time, some distance away, Jesse, Jonah, Noah L., and Paley could be seen mountain biking through the trails.  After an action filled morning, we did our second round of laundry and Aly and Matt showed us just how good they became at separating their whites and darks!
In Oregon we had our first night in a hotel which was different as we missed the bonding time at the campsites. At the Family Fun Center, Noah H., Dahlia, Adam, and Lawrence enjoyed the Go-Karts while Jonas and Samantha enjoyed the arcade and mini-put course.
After a night in Medford we were off to San Francisco, living up to the promise of one of the songs we listen to every morning, Wave's California. And what a blast it was! After settling into our hotel, the iconic Mel's Diner was our dinner destination. After dinner, we walked to the coolest place in San francisco, City Nites Disco where we all got our groove on. Austin R., Gilly, Ben, Austin S., and Allec were seen dancing the night away and having an amazing time but not before Gaby, Morgan, and Vanessa could join in the fun!
The next day we were off to Alcatraz (as visitors) to see where some of the country's deadliest and scariest criminals used to be incarcerated. It was so cool to see the cells of the Birdman and Al Capone! Mark and Harley were equally amazed as Renee and Matt were seen in a cell, getting the real Alcatraz experience. After Alcatraz, we traveled to Fisherman's Wharf at Pier 39 where we had time to walk around and eat lunch! We then walked to Ghiradelli Square to hang out at the original chocolate factory where sundaes and milkshakes were shared by all. Jake and Michael S. especially enjoyed their fresh chocolate. That night, we went to a baseball game between the World Champion San Francisco Giants and the Milwaukee Brewers.  It was even better since the home team won. Our return to the bus among the hometown fans was the best part of the night especially because as Jonathan and Noah H. were cheering, Michael Z. and Jesse were dancing their hearts away! The next day we made a quick photo stop at the Golden Gate Bridge and then we were on our way across it to Sausalito where we ate lunch by the water. Kelsey and Samara took spectacular pictures with San Fran as their backdrop! We then went to Lombard Street, the most crooked street in the world, where Max, Emily, and Dahlia took awesome pictures. After Lombard Street, we walked around Union Square, in the heart of Downtown San Fran and then took a cable car to the largest Chinatown outside of China, where we ate delicious Chinese food. The next day we were off to Lake Tahoe but not before we visited the Jelly Belly factory located at 1 Jelly Belly Lane. Philippe, Lewis, and Dustin really enjoyed themselves while seeing how Jelly Bellys were made during the factory tour and eating Jelly Belly shaped food.
After that we were headed to the Lake Tahoe campground where we all went swimming and prepared dinner and then had a basketball tournament after dinner in the campsite.  The next day we had a beach day where we all either went wakeboarding, waterskiing or tubing. Matt learned how to waterski for the first time! That evening we enjoyed a sunset cruise on Lake Tahoe, sneaking into Nevada side of the lake. We sailed from Zephyr Cove as Matthew, Shelby, and Lawrence enjoyed the beautiful sunny weather. Our last day in Tahoe, we went to a ropes course where we spent the morning climbing ropes and doing obstacle courses. Jonas, Noah L. and Paley climbed like professionals!
After lunch, we headed back to the campsite for time at the pool and basketball courts where Maggie, Talia, Ethan, and Alexa were having the time of their life! We are now off to Ventura followed by Los Angeles!
Bye for now!
Eric, Brandon, Nathan, Allie, Jackie and Maggy.
The Westcoast Blogger