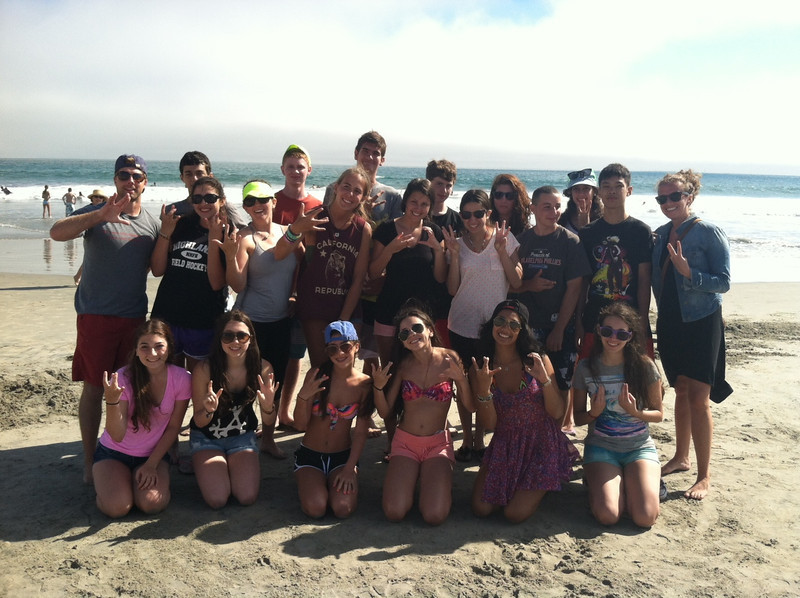 Hello family and friends of California Community Service,
   Welcome to sunny California! Today, all of our friends came to town for the volunteer community service program. Our staff – Heidi, Lindsey, and Patrick prepared some awesome icebreakers to introduce the group and get ready for some fun in the sun!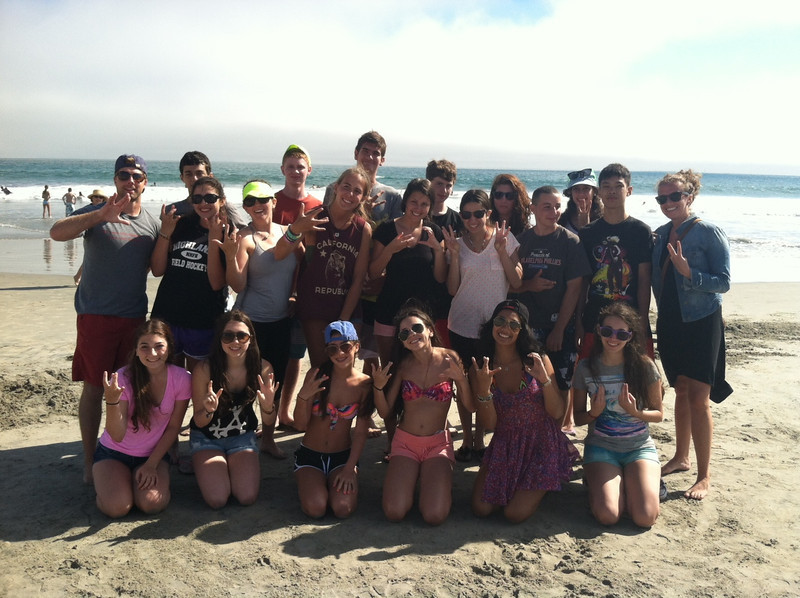 That night, the crew went bowling at Parkway Bowling Lanes. We jammed out to some great tunes while Cosmic Bowling in our own private room. Hannah and Megan had some reservations and wanted bumpers, but turned out to be awesome bowlers, earning some great scores! Zach and Brandon found their groove with some superstitious bowling rituals. We ended the night with a game in order to get to know people even more.
   On day 2, the crew started the day biking alongside the beach on the boardwalk of Mission Beach. Nora, Ryan, and Heidi discussed which of the beautiful houses along the beach was their dream house. Our next stop was Coronado Beach. Here we grabbed some lunch at Panera Bread and headed to the beach for a little 'R and R.' The beach was amazing! Patrick, Gary, Jimmy, Brandon, and Zach played some sand volleyball while Rachel, Avery, and Taylor soaked up the sun while they watched. Jessica enjoyed her first ever swim in the Pacific Ocean. That night, we prepared for our first day if community service.
     We would begin our service at Habitat for Humanity in sunny San Diego. We arrived at the Restore ready to get our hands dirty and help the local crew. Our trip members were amazing! Everyone worked together to help label and sort hundreds of doors for the Restore. Conner, Carolina, and Maya really got into the service, even helping to direct their fellow trip members.
    After an exhausting, but rewarding day at Habitat, it was time for dinner at Islands Restaurant. Before going, Lindsey led a little game of "Singled Out" to help our guys and girls get to know each other better. At dinner, Heidi introduced a challenge… to not say "no" to anyone or else receive a star sticker for your face. Our three tables accepted this challenge and relished in tricking their peers to say "no!" Heidi, Anna, and Amanda just couldn't help but fall for the tricks and ended up with a face full of stars. A little ice cream afterwards helped us cool off and get ready for the next day of service.
    This morning brought us to the Habitat Restore for day two of our service project. Our task today involved figuring out the square footage of windows in order to price them. You would not believe the math involved in figuring out the oddly shaped windows of San Diego. Jessica and Carolina excelled at figuring out the prices while Hannah and Megan measured each of the window's dimensions. Our next step was to take inventory for all of the appliances and home building materials. Christophe and Gary worked together to get everything counted while Ryan and Rachel helped organize the teams.
   We finished up our volunteer service for the day and came back to base camp for some much needed rest. After all, we had ice skating to look forward to… Turns out, Zach and Carolina are natural ice skaters, while the rest of the crew worked on staying upright. Nora ice skated for the first time and did not give up, even on shaky legs! However, she did have a little support from her friends!
After skating it was time for bed, surfing awaits..
Until next time,
Heidi, Lindsey, and Patrick