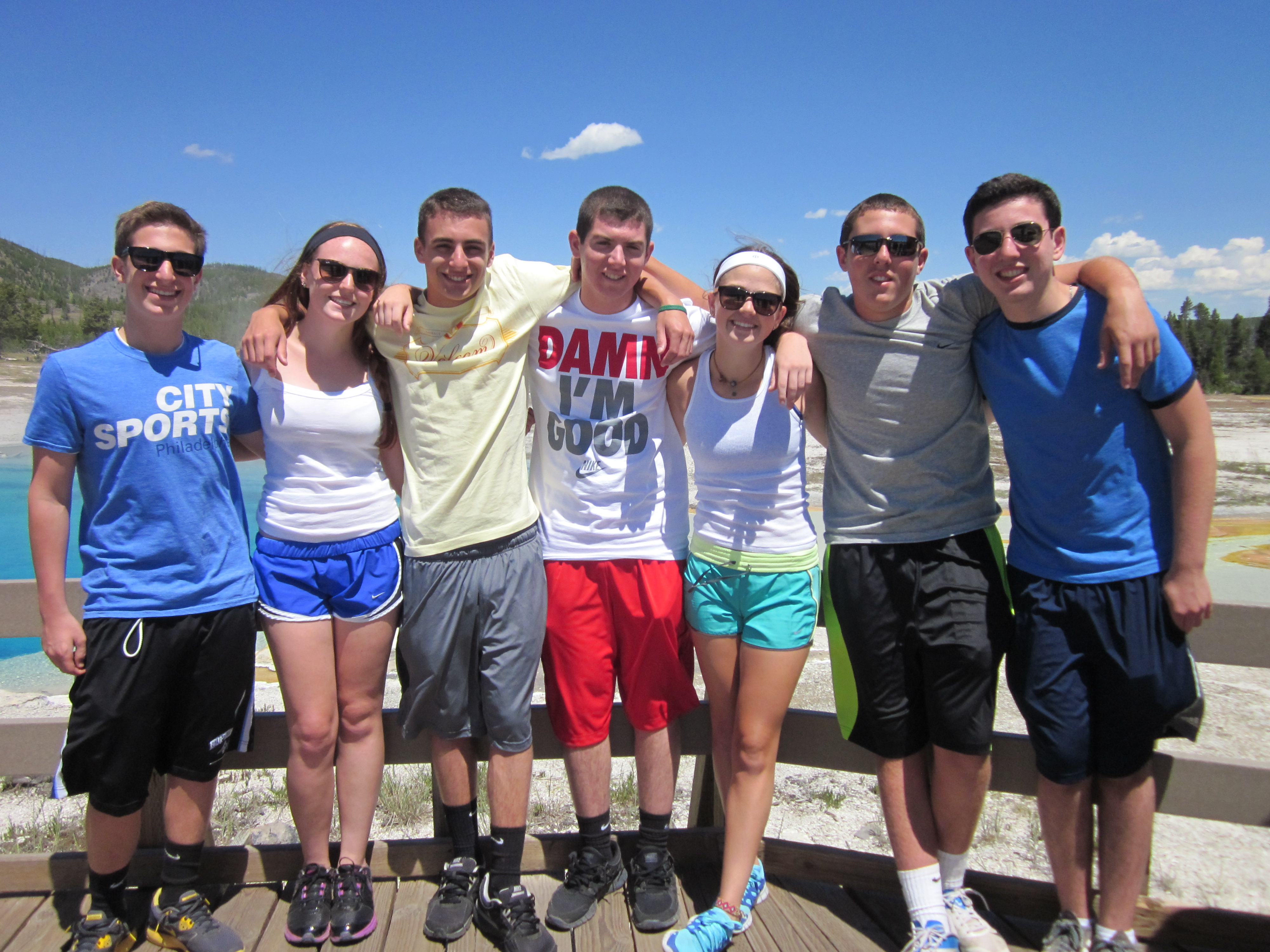 An update from California Extravanganza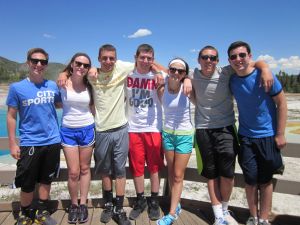 Hello again Cali Extravaganza parents,
So, Winnemucca, Nevada. We came, we saw, we conquered. Laundry attempt number one was quite the success. In freshly laundered attire, all trip members enjoyed a relaxing night in our first hotel. The next day held some extreme adventure.
Lake Tahoe was the next stop on the most exciting 28 day adventure ever. We made our way over to an Olympic national park for a lunch break. Next up a bunch of us overcame some fears of heights at the ropes course. Rachel G was one of the first ones up in the course and pulled some moves that would make Spiderman jealous. Jenny and Mara climbed to the top of a 100 foot tall tree. Zack D, Spencer, Marissa, and Noah all made their way to the top of a platform on one of the more challenging courses. A bunch of our trip members demonstrated a good deal of bravery on the notorious "leap of faith." Nicole, Lauren, Matt S, Jackson, Claudia, Sam, Matt G, Eli and a few others all took the leap!
Big thank you goes to Marissa who taught Anna, Lauren, Rachel K, Abigail, Alexa E, Mara, Amanda T, Jenny, and their lovely female trip leaders the best line dance since the Macarena. It's safe to say this group will be "wobbling" for the next 20 days!
Stir fry for dinner had Daniel on the grill flipping some beef. Dessert was so delicious it had everyone craving s'more. Time for a little campsite gaming. Lots of laughs were being shared as we all played the commercial game. In this classic game all the trip members are assigned a ridiculous sounding word and then asked to create a commercial to sell this mystery product. As you can all imagine, our trip members knew how to deliver the goods in this one! Brandon, Matt S, Jackson, Max, Leonor, Carole, Claudia, Jenna, Amanda E, and Alexis won with their "shnubert" acting as a teleportation device.
Day two in Tahoe was beach day. We water skied, tubed, wake-boarded, and swam. On this sunny day we all enjoyed the most beautiful water and the extreme water sports. Anna was the only trip member to go wake-boarding. Nate, Noah, Jared, and Matt G all tried their luck on skis. Ilana and Matt G were the first ones to jump in the gorgeous blue water. We made our way over to the sail boats for a different take on water activities. We all set sail on Lake Tahoe. First things first, we took control of the speakers on board and made the party dance worthy. We mellowed out on deck and took in the sites of the snow covered mountains. Dorian, Alexa D, Nicole, and Alison even got to take the wheel for a bit.
We arrived back to the campsite for taco night and more campfire fun. We woke up, packed up, and onto our next adventure.
Next stop, San Francisco, California!
The Westcoast Blogger