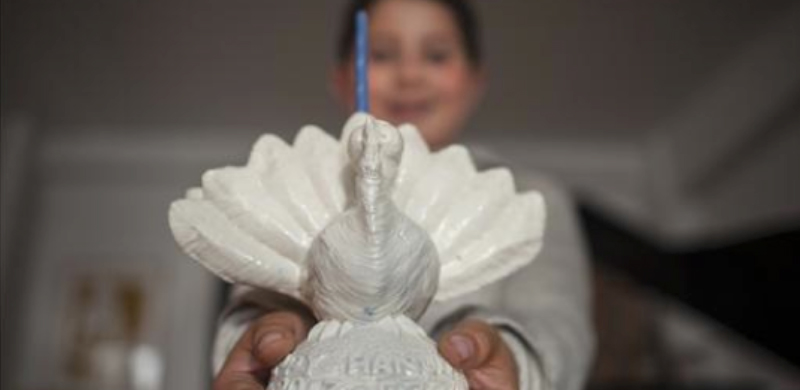 Step aside Christmakkuh, it's time we celebrate an even bigger, tastier, present filled holiday that will only happen once, yes once in our lifetime! On November 28th, 2013 two holidays combine to form the ultimate celebration known as Thanksgivukkah. It's time to get twice as festive. Grab your pumpkin carver and copy of Adam Sandler's 8 Crazy Nights because it's time to fit 70,000 years of celebrating into one day!
Here are just a few ways to get festive with this awesome day:
1. Become the owner of this cultural masterpiece while supporting a 9-year-old entrepreneur! Visit www.menurkey.com for more information.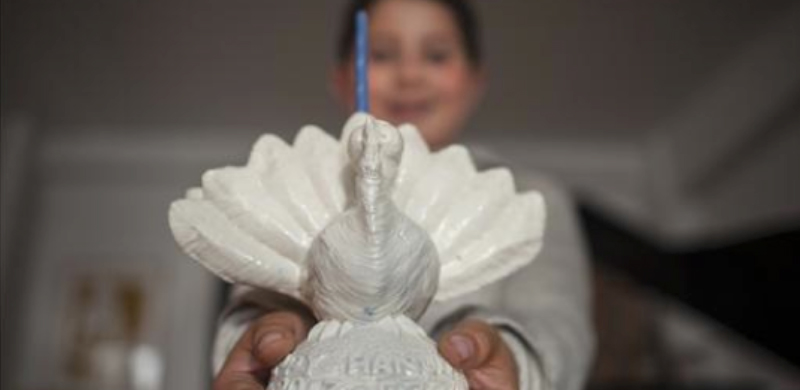 (Image credit: http://live.wsj.com/)
2. Pack this once in a lifetime t-shirt in your Westcoast Connection/360° Student Travel duffle and celebrate July 4th in style.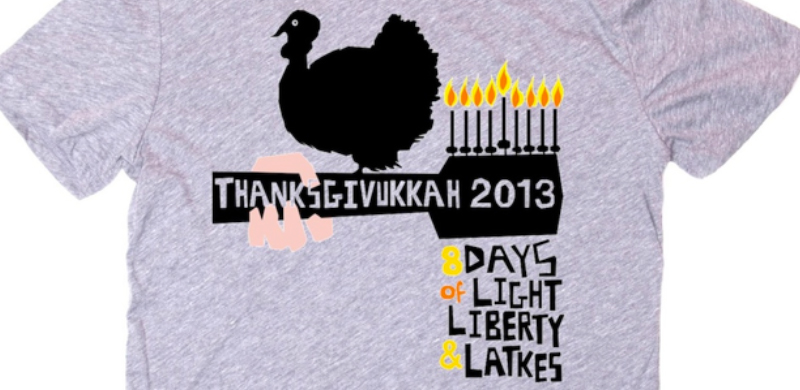 (Image credit: www.jewishjournal.com)
3. Get creative with your centerpiece: Use fall leaves, chocolate gold, and seasonal colors!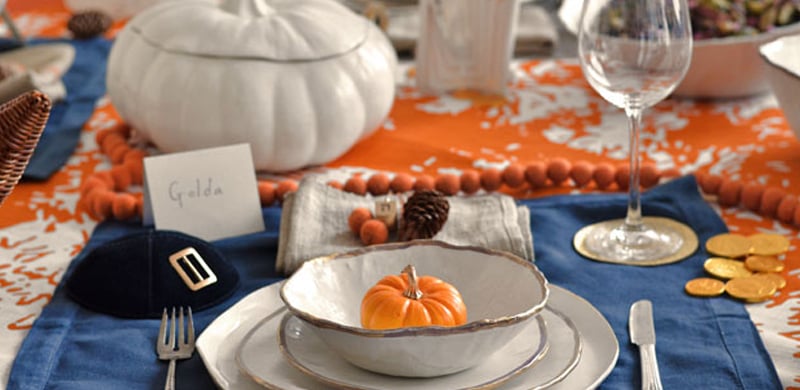 (Image credit: www.buzzfeed.com)
Don't worry we haven't skipped the best part…the FOOD! Both holidays aren't complete until your sweatpants are tight and you've fallen asleep in the pie. For the only Thanksgivukkah in our lives, we think it's fitting to step outside the box and combine some festive food ideas that are just plain fantastic. These combinations will leave you gobbling for more.
4. Potato pancakes with cranberry applesauce… simple and delicious! Click here for the recipe.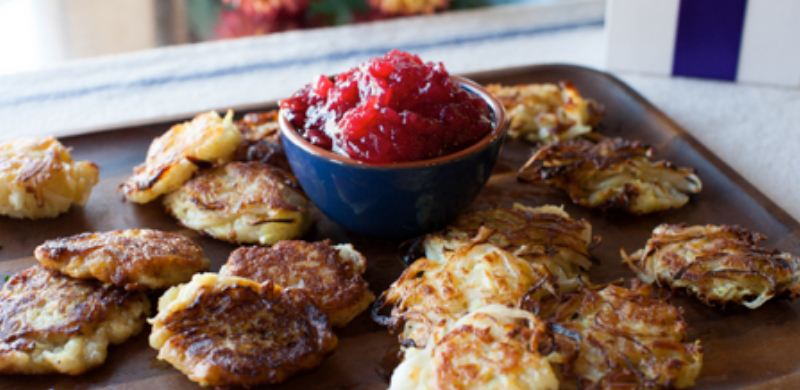 (Image credit: www.kcet.org)
5. Chestnut Hummus with Pita Chips (no need for roasting on an open-fire). Click here for the recipe.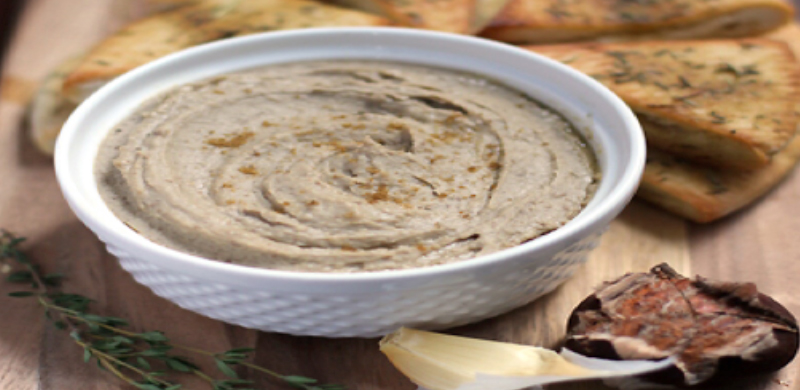 (Image credit: www.kcet.org)
Stay tuned all this month for festive ways to celebrate Thanksgivukkah from recipes to décor as we've only scratched the surface of the endless ways to celebrate. This is a special holiday that will only come once in our lifetime, so let's be festive in style! From DIY playlists to gathering fallen leaves, there are 70,000 reasons not to forget November 28th, 2013.
The Westcoast Blogger