Hello friends and family California and the Canyons!
I am blogging straight from the bus on our way from Ventura to Los Angeles. We just finished 4 nights of camping in Lake Tahoe and Ventura Beach. We had an absolutely amazing time. Thankfully, camping provides an environment especially conducive with bonding and new friendships! Some of our trip members were unfamiliar with the logistics of camping. This was a non-issue, as we had Jordan G. and Harrison L., two extremely helpful and hard-working trip members, who helped just about everyone with their tents. We hear this has something to do with their innate Southern hospitality!!  Matt O., Spencer C., and Zack C. all proved particularly handy in the kitchen and helped prepare some incredible meals with our camp site managers.
During our stay, we spent quite a bit of time at the beach. Jordan S. dug an especially impressive hole in the sand, impressing everyone on the beach. We're surprised he didn't make it all the way to China! On one beach days were incredible. One of our fitness gurus ran a "boot camp" for the trip members.  Eric S., Alissa K., Sarah R., Jayne S., and Jackie H., all participated and impressed us with their athletic ability. Riley G. and Brooke S. also showed us some awesome volleyball skills! Once again, I must re-iterate that we are a very intriguing bunch!
While, at the beach in Lake Tahoe, trip members were given the opportunity to try tubing, water-skiing or simply enjoy a boat ride.  Matt O. was the only trip member to waterski, and we hear he was phenomenal!
We were also lucky enough to take an evening boat cruise in Tahoe. Naturally, many trip members acted out the famous "King of the world!!!" scene from Titanic at the front of the ship.
We did have an awesome opportunity to go white water rafting. It was both a fun and relaxing part of the trip!  I had the delight of sharing a tube with Sam D and Whitney R., and miraculously stayed dry due to their awesome paddling ability! I was so thankful to have them with me!
Finally, we'd like to give a big shout-out to our V.I.Ps of the day this week. Congratulations to Riley G., Harrison L., Gia S., Marlee B., Jordan G., and Jayne S!!!!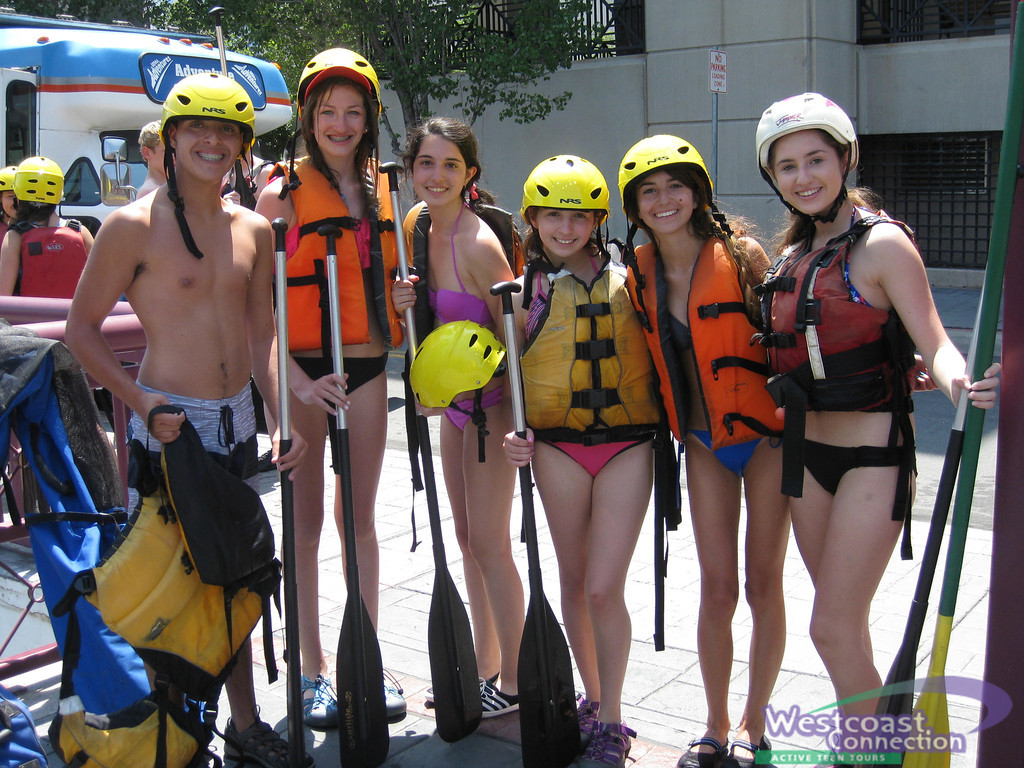 Anyways, that's all for now. We are on our way to Los Angeles to stay at the infamous UCLA. I will be updating  you very soon once again.
Speak soon!
The Westcoast Blogger