Hola, amigos!
Since the last time we wrote you, oh-so much has happened! We traveled from the beautiful beaches of Flamingo to Rincón de Vieja, where we embarked on fabulous new adventures including ziplining through the trees like Tarzan and hiked to an enchanted waterfall where many of us bathed in its cool waters.
We had an incredible group talent show where we shared many laughs while learning about each other's hidden talents. There was a craft cooking demonstration, a few delightful dances, many magical mystical magic acts and to top it all off Sara surprised us all as she led us in a sign language sing along.
You have not truly pampered yourself properly until you have visited the Costa Rican mud baths! Our skin was as smooth as a baby's bottom after we washed the mud off and relaxed in the soothing water of the hot springs. We were happy to say we were all very rested and ready for the next few days of service.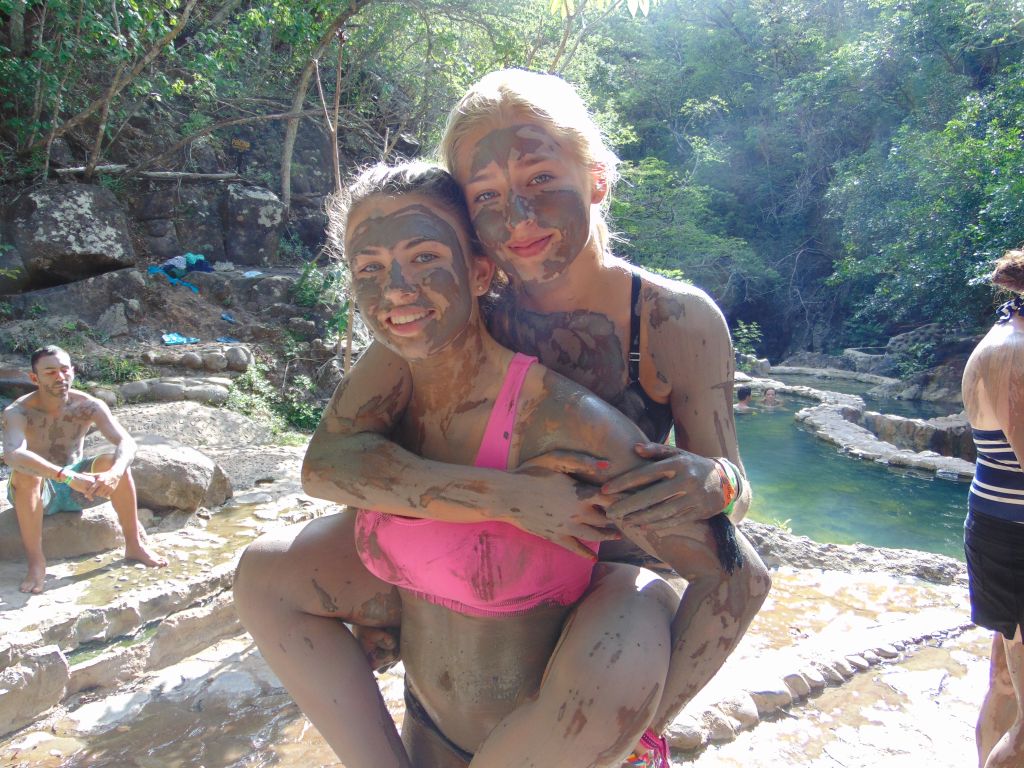 The trip has now come full circle as we've returned Costa Rica's Central Valley and to our first and favorite hotel, The Villa Dolce. Over the past few days we journeyed to an animal rehabilitation center where we learned about some incredible animals that were rescued here in Costa Rica. We had a blast with hands-on learning experience with some baby monkeys and dare we say snakes, the group was very brave and everybody pet the snakes.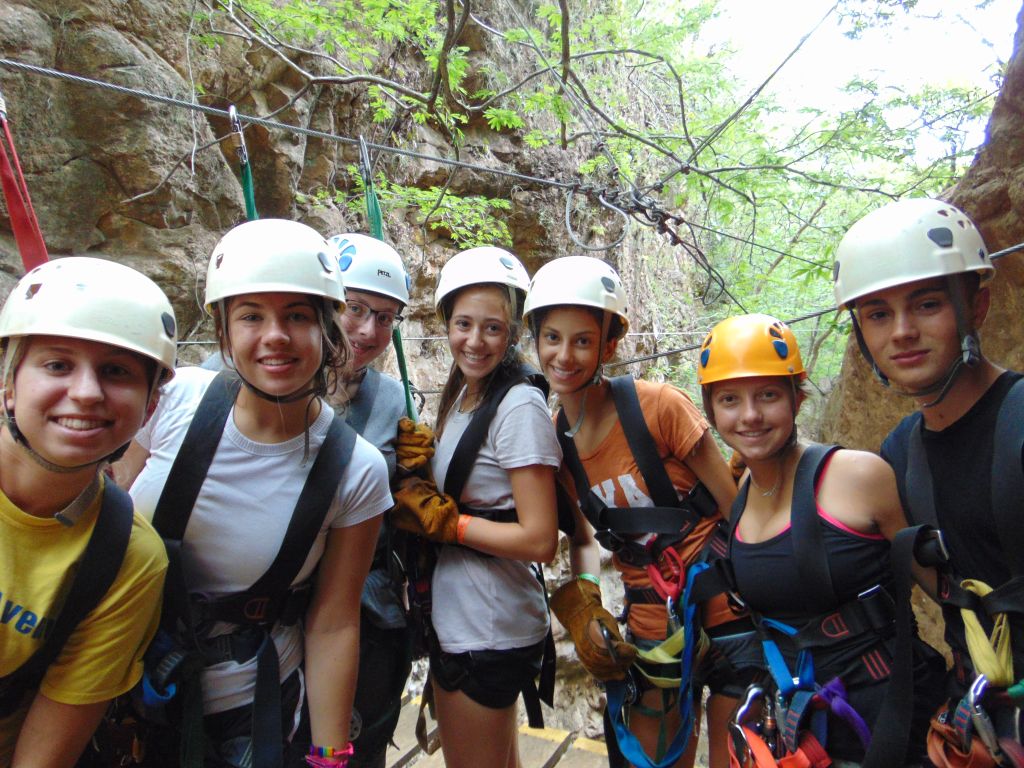 It was time for the group to get back to community service and making a meaningful impact on the Costa Rican community. The two projects that we took on these past few days were helping a formerly homeless single mother build her first home. Seeing the joy in her and her daughter's eyes inspired us to work our hardest. In only a short amount of time, we were able to lay down the dirt for the woman's entire home, enabling her to build a floor. It made the group appreciate their own homes. We also painted a beautiful mural overlooking a local soccer field. It was inspired by the idea of combining both our culture and Costa Rica's culture to reflect the bond we have built with the community. The mural depicts the New York skyline filled with native Costa Rican symbols. The finished mural impressed us all with its beauty and symbolism.  That night, we had a pot luck-style dinner. Everybody was super impressed by the quality and variety of the dishes. Some of the notable dishes included chili, artisanal French toast, and a selection of pastas with carefully crafted sauces, all made with love.
We also got to tour an incredible coffee plantation called Cafe Britt where we learned about how to make coffee. We learned that the three most important factors in making good coffee are a tropical climate, high altitude, and nutrient-dense soil and since Costa Rica provides us with those three factors we decided to taste test it ourselves.
Though our time is wrapping up, our experience will continue in the indelible memories that we will all take home with us.
The Westcoast Blogger