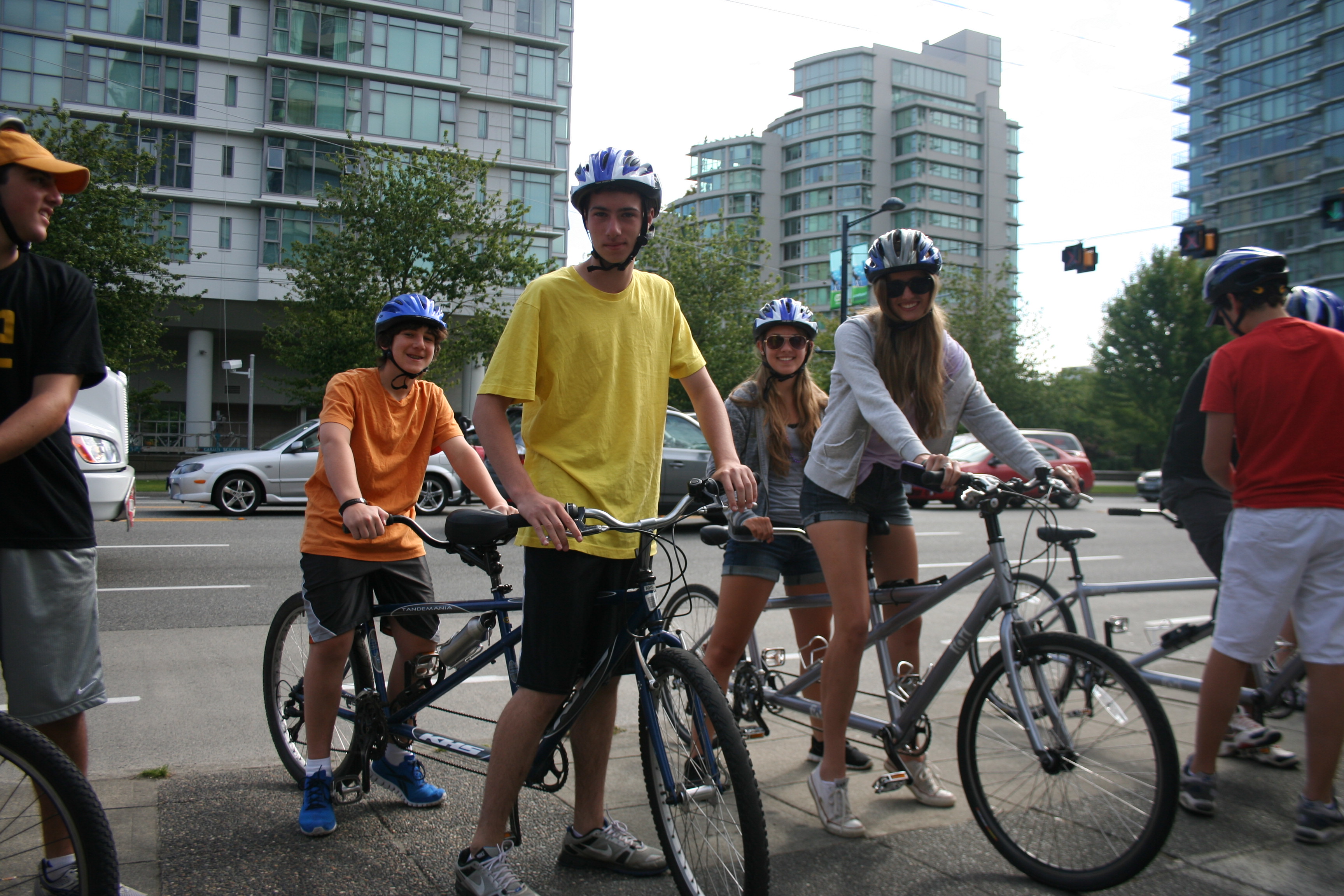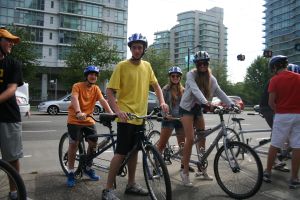 Dear Families,
We have now passed the 10 day mark and watched the trip members evolve from a collection of strangers into an increasingly close knit group of friends.
This strong group dynamic really came out on Saturday when we did our short but productive community service outside of Vancouver. Between Jonathan and Justin watering organic crops or Colin, Liam, Amanda and Hannah planting vegetables for Vancouver's food bank, the other volunteers were very impressed with our team! Most importantly, everybody seemed to have fun spending a few hours giving back to the community.
Vancouver was the first Canadian city for many of our trip members and judging from the feedback, it made for an excellent first impression. The university dormitories provided a convenient and hospitable accommodation and a taste of college life for everyone. Although our stay was short, we made the most of it with our packed schedule that started with a tandem bicycle tour of the city's enormous Stanley Park. It was quite a funny sight to see our 15 double bicycle convoy make its way through the five mile trail. Next we hit Kitsilano beach where most opted to relax and enjoy the sand and gorgeous mountain backdrop. Noah, Charlie, Russel, Alex and Matt however still had lots of energy and were quick to get in on pickup basketball with some of the locals. I don't think anybody was counting score but the Westcoast Connection boys definitely made an impression with the home team.
That evening the kids got creative and split into their workgroups to invent an imaginary product and present it to the group through an infomercial style skit. The competition was tight but in the end Caitlin's group won with a hilarious and imaginative presentation of their limited time only product; the ready to order perfect husband. Good job Noah, Colin, Max, Jonathon, Marissa, Brittney and Avril, you cracked us all up! The invisible chocolate bar and Bully-Be-Gone repelling spray were also very imaginative! This morning we packed up our gear and are currently heading out to our second campsite of the trip, this time in Central British Columbia. The next couple of days will give us a chance to get some fresh air and continue to build those friendships!
Sincerely,
The Northwestern Odyssey Team
The Westcoast Blogger