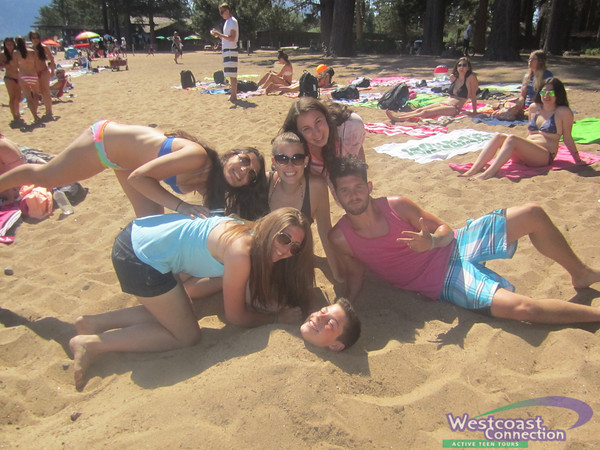 Hi Californian Extravaganza Friends and Family!
Hello from San Fran! As usual, the last couple of days have been jam packed with adventure, fun, and lots and lots of laughter. Lake Tahoe was another great camping spot, perfect for roasting smores made by Ryan and Spencer, and the entire trip participated in a hilarious evening activity called "Commercials." Nikki S said this was her favorite evening activity so far, and most of the trip members agreed that this was the perfect way to end the day. Jamie had the entire trip rolling around laughing during his team's presentation of the "Broggle."
We had a great day hanging out on the beach and doing water sports. Cory made a new 1-year-old-friend that the trip adored. Unfortunately our bus is full, and we could not extend an invitation to Cory's friend to join the trip. Sorry little Johnny! Other highlights include:  Jacob S got up on water skies for the first time and Colby almost got her 360 while knee boarding! Ryan B, Anna, Megan, John, Taylor and Rachel had a blast tubing. Jake did an awesome job water skiing, Justin impressed us with his knee boarding skills, and Dean did a great job wakeboarding. We ended the day with Benji and Ali's favorite trip activity, a boat cruise around Lake Tahoe. Bravo to Hanna for acting out the part of Rose from Titanic. It was truly a stunning performance.
Before we end this blog, the staff wanted to take a moment to thank a couple of trip members who were extremely helpful over the last few days. Special shout out to Val, Griffin, Cory, and Seth – all were great leaders when they offered to help out. We appreciate all of the helping hands from trip members, thanks guys for being such a great group. Everyone is looking forward to spending some more time in San Francisco!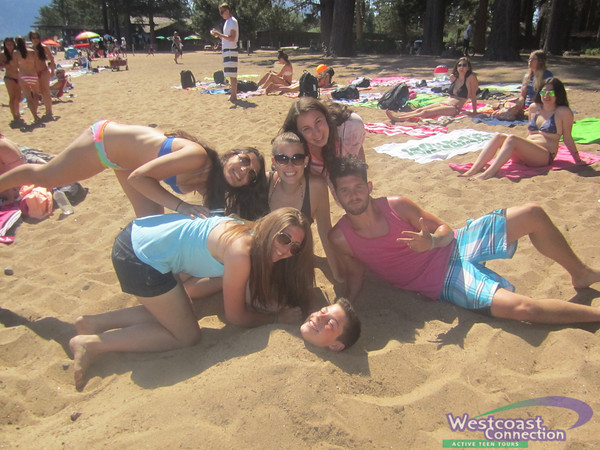 The Westcoast Blogger