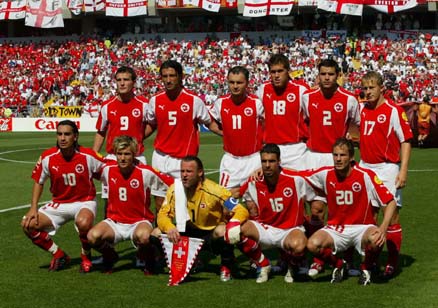 Last but not least, Group H.
Switzerland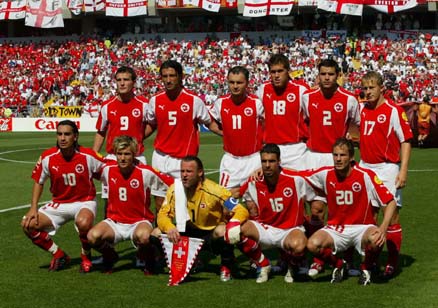 Sweitz, La Suisse. This amazing little country has four official languages and though it occupies an area smaller than most U.S. states and has a population that is less than Manhattan, they manage to produce some incredible soccer talent.  Training at higher altitude gives this team the ability to show up physically fit and make up for some of the imbalance they have compared to the more talented European teams like Portugal, Spain and England.  The Swiss are considered minnows but for the past four World Cups that they have participated in, they have been a tough competitor. In 2006, they became the first team in the history of the cup to be knocked out without having conceded a goal (they were eliminated in the 2nd round in a penalty shootout with the Ukraine).
You can visit Switzerland while skiing or snowboarding in miraculous Zermatt or Tignes or gazing at breathtaking Interlaken on many of our programs in Europe including our European Discovery, European Escape, European Experience, Backpack France and Switzerland and Backpack Europe programs.
Spain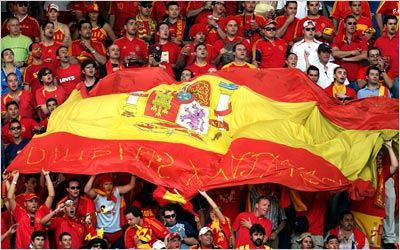 Can La Rojo be stopped?  When you think of soccer skills, everyone seems to think of Argentina and Brazil and thoughts of Pele and Maradona come to mind but since 2007 the best team in the world has truly been Spain. The winner of the 2008 European Cup, Spain oozes with talent. Up front they have two of the best in Liverpool's Fernando Torres and Barcelona's brand new signing David Villa (both of whom would be the starting forward on any team in the world). But it is in midfield where Spain just cannot be compared. Names like Xaxi, Iniesta, Fabregas, Xabi Alonso, David Silva and Pedro are enough to make any team unable to sleep at night. These guys play for teams like Barcelona, Valencia, Real Madrid and Arsenal and can move the ball like it is a part of their body. If there is one weakness with the Spaniards, it could be their defense. But when you are this good going forward, who needs defense!
With 360° Student Travel you can travel throughout Spain on our Language Immersion program called the Spanish Spectacular or spend your summer in Barcelona on our Pre-College Enrichment: Barcelona program.
The Westcoast Blogger