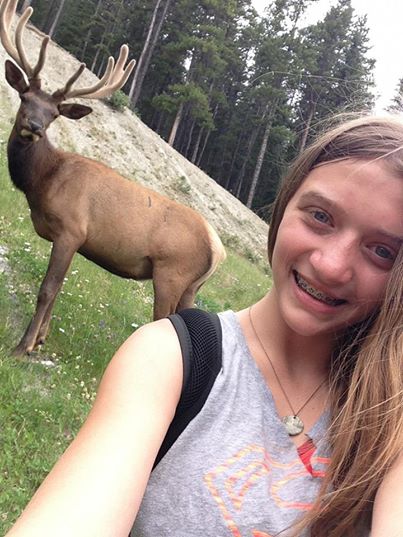 BAE IN, SHMEE!
We know it's only been a couple of days since the last post, but due to popular demand from the media and thousands of requests from readers around the world, BAE SQUAD 2014 is back at it. Since our last post, we have visited Lake Louise and Calgary, Alberta. We have also been informed that since our white water rafting excursion, one of the rapids has been named "Sweet Caroline", after one of our trip members!
In Alberta, we had the chance to take in the beautiful scenery at Lake Louise, and canoe amongst the mountains. It turns out that Trip Director Britt did not leave our trip for a life on the canoe, and we all hiked up to the Tea House that afternoon, stopping by at Mirror Lake, where Ally dipped her toes into the snowmelt water. We are delighted to inform our thousands of readers that none of the photos in the latest upload were photoshopped (I know, hard to believe), and that after this trip, Kristen has officially mastered the art of the selfie. Despite our best efforts, however, Emily's socks were not enough to lure any moose out of their hiding spots so we were not able to take any selfies with them. Later that evening we had "the last supper" and our last night of camping! Zoe is considering applying for a dual citizenship after her experience making the poutine, and the group literally cheered when Ian brought out his extra crispy BBQ chicken. We played "Know My Counsellor" as a concluding game and everyone got some swagged out trip bracelets to take home with them.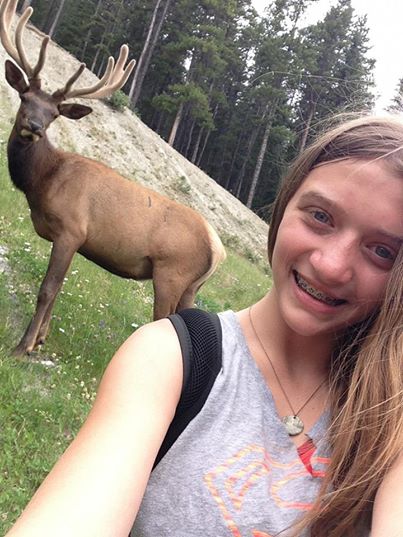 The next day we travelled to Calgary for our community service work. Not only are we the best-looking trip, but we give back to our communities too! What a package. While we were helping the city staff get rid of an invasive plant species at the marina, Matt stumbled upon a buried treasure valued over 17 cents!
And then it was our final day in Canada. We enjoyed a relaxing brunch before heading to Calgary's Olympic Park for some Bobsleigh and Luge. The course we rode was actually the same one that the Jamaican Bobsleigh Team rode in their Winter Olympics debut in 1988. Eric broke the bobsleigh record of the day, leading his car in at speed of 93 km/h! Emma and Caroline took the Luge down a windy course! Some mortals might have been afraid, but not Emma. Emma is fearless and laughs in the face of danger.
Well it's been a wild ride, and we hope that you've had fun keeping up with our adventures in the Great White North. BAE SQUAD 2015 is going to have a hard time topping this summer.
Finally, we would like to leave you with some wise words from one of our most philosophical trip members:
"Gin is trill, Nat has no chill" – Virginia MacDonald III
The Westcoast Blogger
Interest in learning more? Explore our Canadian student travel programs and start planning your next adventure with Westcoast Connection!