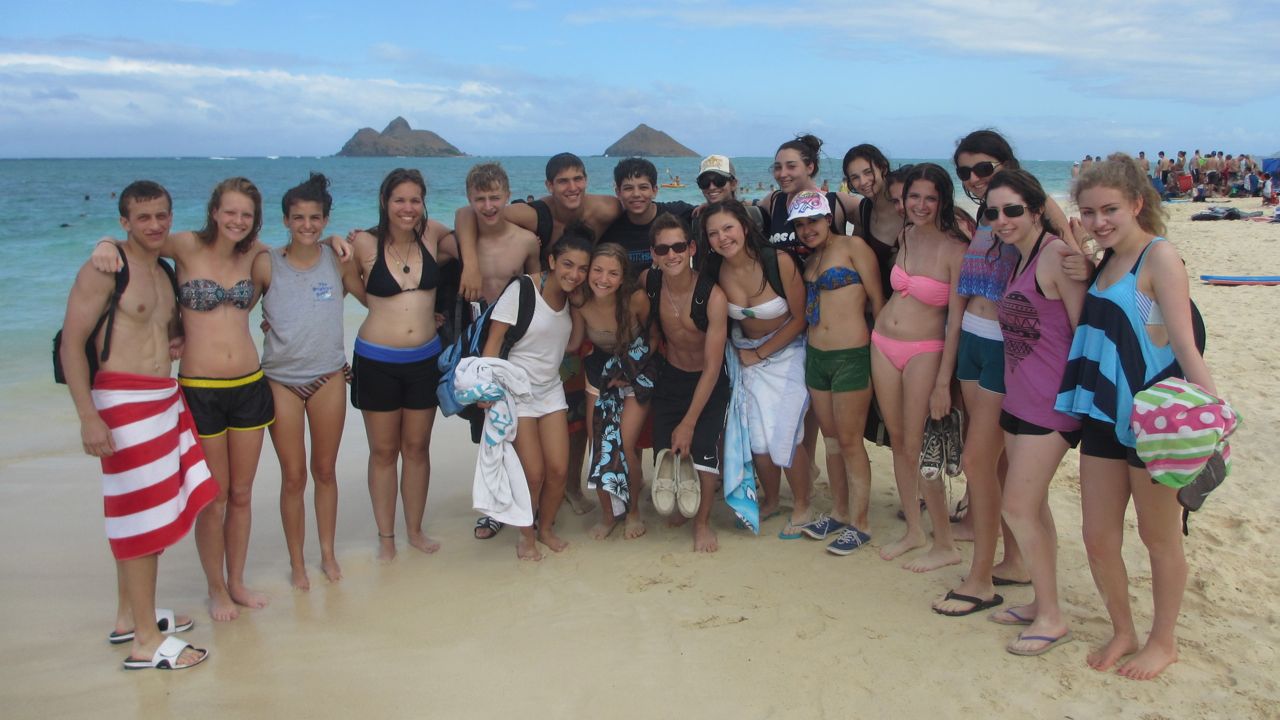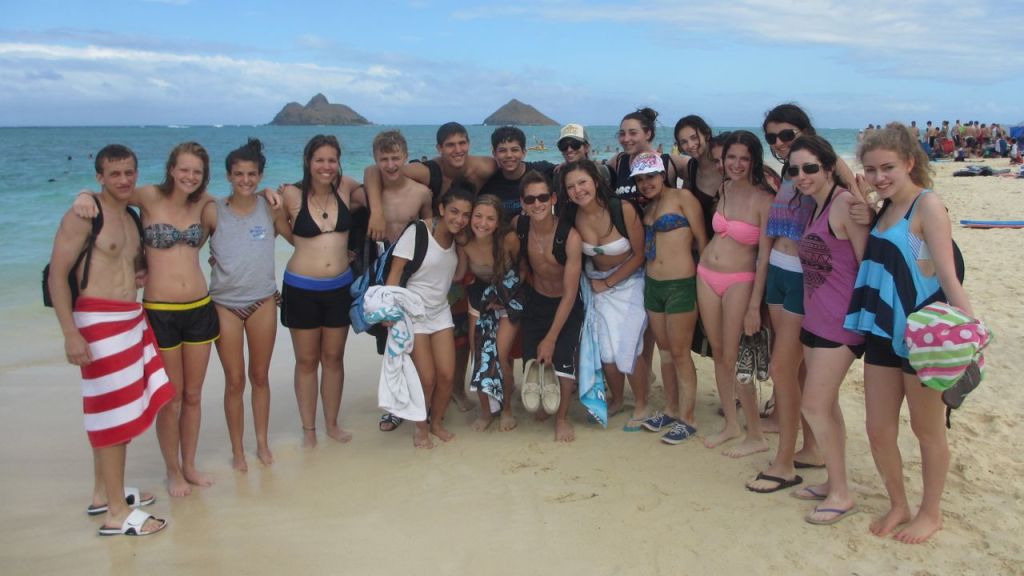 Another update from Hawaii Community Service:
Aloha!
We've been having some pretty fun times since our last blog. We visited Diamond Head and saw some of the best views of the island. It was great hike and everyone made it to the top. The hike was a great activity and the view was absolutely beautiful and worth the trek.  After the hike we were all rewarded with a fun trip to the beach at Lanikai.  The water and beach were absolutely beautiful. The water was cool and refreshing after the hike up Diamond Head. The beach is always a great bonding time for the group.
Later that night, we had amazing Italian food at Bucca di Beppo where Eric was given way too much cheesecake for dessert (but that's ok, he brought a few of the uneaten slices to his room for some late night snacks)! After dinner, we went to the beach where there were fireworks in honor of the 4 th of July. Our whole group started an enthusiastic rendition of the Star Spangled Banner in the middle of the beach (even the Canadians), and got a group of locals and tourists singing along.
The next day was another service day. This time we volunteered at a different Boys and Girls club in Wainae. Rachel was a superstar; all the children flocked to her.  One of the most exciting things about this Boys and Girls Club was that there was a group of teenagers that we got to spend time with. It was a great experience to spend time with Hawaiians that were the same age as our group. We participated in a huge water fight, a bunch of fun relay races, and several rounds of tug-of-war. Allie respectfully lost to an intense battle of tug-of-war to Josh G.; she was no match for his muscles (which, by the way, were a great source of entertainment for the children). Sammy G hula-hooped with the kids, while Mackenzie got an impressive 3 pointer while playing basketball with the teenagers.
Today was a day we've all been long looking forward to: surfing day at the North Shore! Everyone who tried surfing got up at least once. Emma P and Sam S got up every time on the amazing waves they caught while surfing. After this fun activity, we went for a delicious dinner and saw The Amazing Spiderman (which was, no pun intended, amazing)! We will be sad to leave Honolulu on Sunday but we are all excited for what the rest of the trip will bring us.
Mahalo!
The Westcoast Blogger