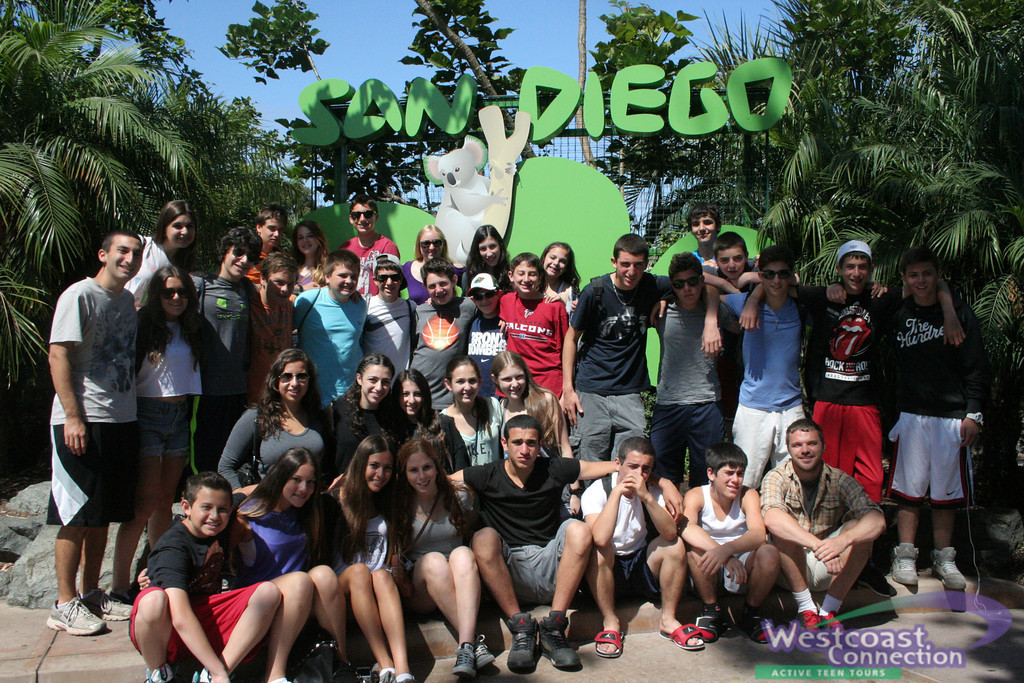 Welcome to beautiful, sunny California!
It has been an incredible journey across the country and we have made it to our final and 14th state! We have so many exciting activities planned over these next two weeks and we were all excited to begin in San Diego!
After listening to a bus playlist of Katy Perry's "California Girls" and the Red Hot Chili Peppers' "Dani California," we arrived to the gorgeous Mariott Hotel in San Diego, California. Upon arrival, many of the girls including Sabrina and Sydney L got manicures and pedicures. After some time to settle into our beautiful hotel, we headed out to the Seaport Village! This spectacular outdoor area was filled with shops and restaurants along the water. Many trip members decided to ride the carousel, and Valerie and Julia S got caricatures! We then headed back to the hotel for some pool time! It was a fantastic way to enter the great state of California.
Our next day in San Diego was packed with exhilarating activities for us. We began the day with a yummy breakfast at either Einstein's Bagels or Starbucks. It was the perfect meal to fill our stomachs for our fantastic day at the beach! We all had so much fun learning how to surf on the Pacific Ocean. Sabrina, Max, Daniel, and Sydney L all looked like pros by the end of the day! Many of the boys took advantage of the beach and played a great game of football in the sand. After an exhilarating day, we headed back to the hotel to get ready for what was in store in the evening. After freshening up, we went to Souplantation for a delicious dinner. Everyone loved the elaborate salad bar and the tasty macaroni and cheese was a big hit. For dessert, everyone lined up to get a piece of the gooey chocolate lava cake! After dinner, we spent the night at laser tag! Everyone split up into two teams – superheroes vs. ninjas! Everyone was all decked out in their team gear. Rebecca and Valerie sported their superman gear, while Sydney D and Greg and Arielle dressed in their ninja attire. The superheroes got their team pumped up by their superhero rendition of the Chicago Cubs fight song! In the end, the superheroes were victorious, led by the top player of the evening, Ethan. It was definitely a high energy day.
We spent our third and final day in San Diego at the world famous San Diego Zoo. We all took a bus tour around the zoo and we were able to see so many different animals. It was fascinating to see all of the different, elephants, giraffes, and llamas! Max, Bailey, Eric, Alec, and Jeremy later took the skyride three times and got to see the entire zoo from the sky! After this exciting attraction we headed to the trampoline park! We all had a blast in our private section and in the foam pit. Ally showed off her expert trampoline skills, and Sydney L wowed everyone with her acrobatic abilities to fly into the foam pit. Jared, Zach, and Ben had a blast playing dodgeball in our private court. After jumping from court to court, we then headed to O's American Kitchen for a delicious Italian dinner. The pre-dinner breadsticks were a huge hit! After dinner, we were off to a night out at the movies! Most trip members saw either Grown Ups 2 or Now You See Me. Everyone that saw Grown Ups 2 couldn't help but sing along when our morning song "Best Day of My Life" was in one of the previews! San Diego has been a blast and now we're off to spend 5 glorious days in the City of Angels – Los Angeles!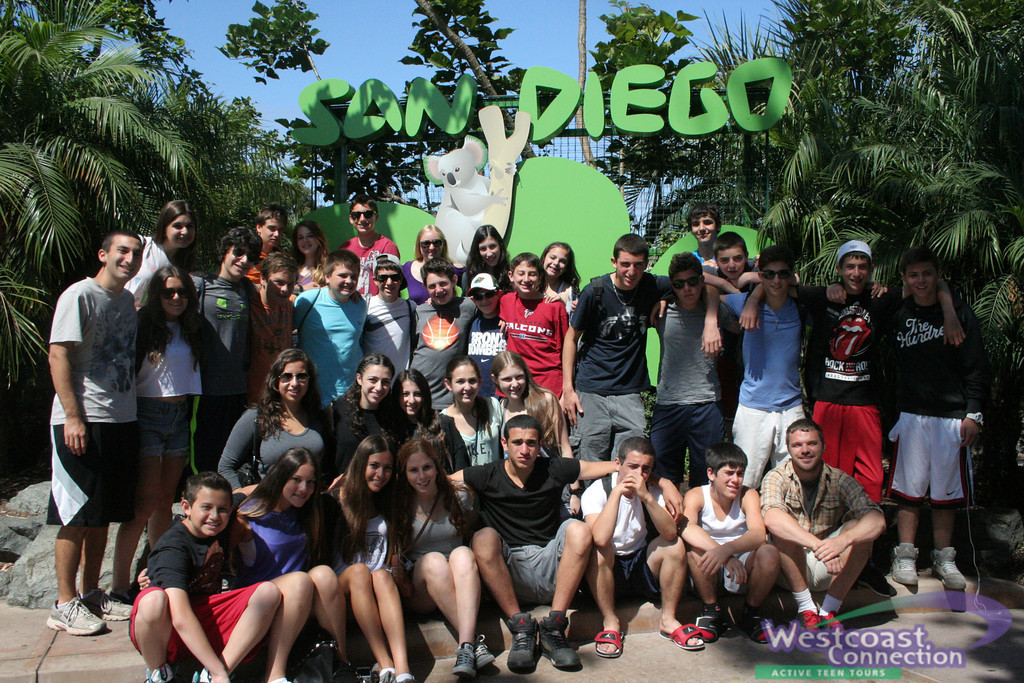 Unti Next Time,
Lauren, Larissa, Phil, Jessica, Ryan