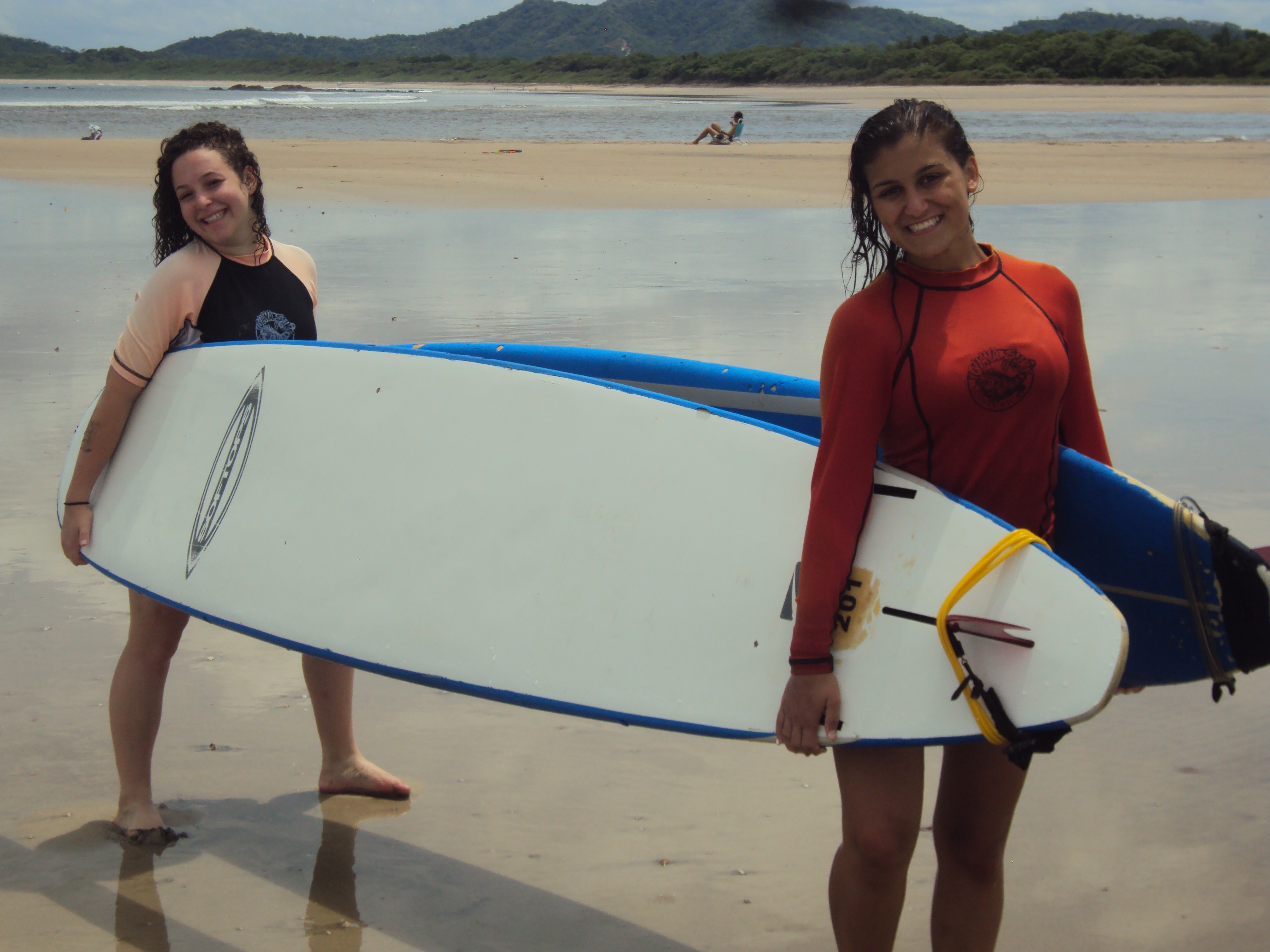 ¡Hola de Monte Verde!
Greetings from Monte Verde!
We arrived into the green mountain town of Monteverde yesterday after an exciting week of sun, sand, and surf in Flamingo and a serene nature-filled weekend excursion in Rincon de la Vieja.  
In Flamingo, we experienced the Pacific ocean during our surfing lessons with Fifo, Kika, and Gino. After catching some waves, we enjoyed fresh coconuts on the beach and enjoyed the Tamarindo sun.  Later, we brought out our competitive sides with multiple beach sport games including volleyball and a soccer game where our guide Diego showed off his skills.  Our days in Flamingo ended with some of the most beautiful sunsets and evening walks on the beach…sights and memories we will never forget when we think of Pura Vida!
"Era increíble cuando caminamos por la playa en la tarde.  El olor de mar y cocos por el viento estaba a nuestro alrededor.  Era una experiencia simple pero muy memorable!"
"It was so incredible walking on the beach at sunset.  The smell of the sea and coconuts surrounded us.  It was a simple experience, but so memorable!"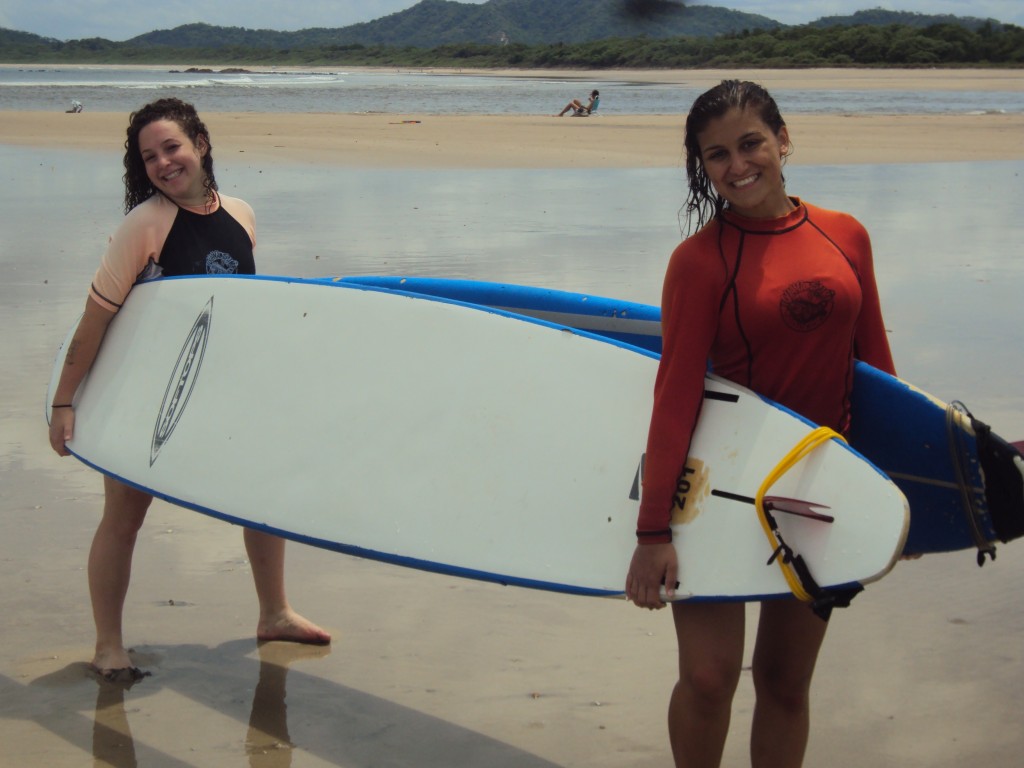 After leaving the world-class beaches and never-ending sunshine, we traveled to Rincon de la Vieja. We stayed at a tranquil eco-lodge, where we were greeted by marimbas; instruments similar to xylophones. Some of the group really enjoyed dancing to this new instrument as well as requesting favorite songs! Soon after we arrived, we strapped on our helmets and went for a relaxing horse-back ride to the Hacienda's favorite catarata or waterfall. We ended the day at the Rio Negro mud baths where trip members painted each other with mud and experienced the warm temperatures of natural hot springs.
This morning, we toured the coffee plantation of Life MonteVerde and had the opportunity to try five different roasts of coffee.  Many of the trip members and staff's favorite roast was the "honey process" which had a sweeter taste. We learned more about Costa Rica's coffee-export dependent economy as well as the sociocultural identity of coffee in Costa Rican history and contemporary culture.
"Cuando fuimos a la finca de café, yo aprendí muchísimo.  ¡Aprendí que las plantas de café pueden vivir por mas que veinte anos: todo era muy interesante!"
"I learned so much at the coffee farm!  I learned that coffee plants can live more than twenty years: everything was so interesting!"
¡De las olas y sol de Tamarindo al café rosado deliciosamente de Monte Verde, enviamos nuestro amor de la tierra de Pura Vida!
From the waves and sunshine of Tamarindo to the deliciously roasted coffee of Monte Verde, we are sending you our regards from the land of Pura Vida!
The Westcoast Blogger
Have we piqued your interest? Learn more about our Costa Rica language immersion programs and join us on a 21-day teen tour!