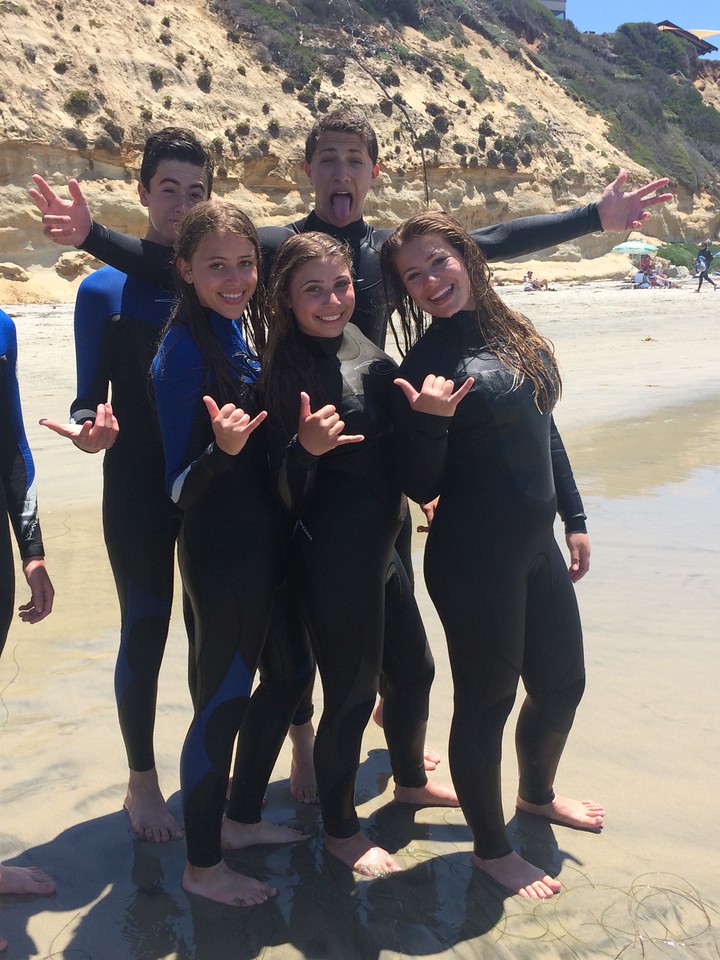 Hello from California!
We can hardly believe that we've finally arrived in our last state. It's crazy to us that we started on the east coast, and now we are in California! We had a beautiful three days in San Diego. On our first night there, some trip members showed off their secretive moves during a friendly boys vs. girls laser tag game! (Our boys won…twice) Other trip members showed off their skills at the Sky High Trampoline Park.
Koalas, pandas, polar bears…oh my! We spent one of our days at the San Diego Zoo where we each were able to find our favorite animal and take a few pictures! To conclude our day at the zoo, we went to the movies where some of us saw Ant Man while others saw Paper Towns. (We highly recommends both!)
Another day was well spent at the beach where we all learned how to surf! Some of us were experts right away while others decided to ride the waves in on our stomachs. We had some very impressive surfers that by the end of the session, they didn't even need a surf instructor to push them into the wave anymore.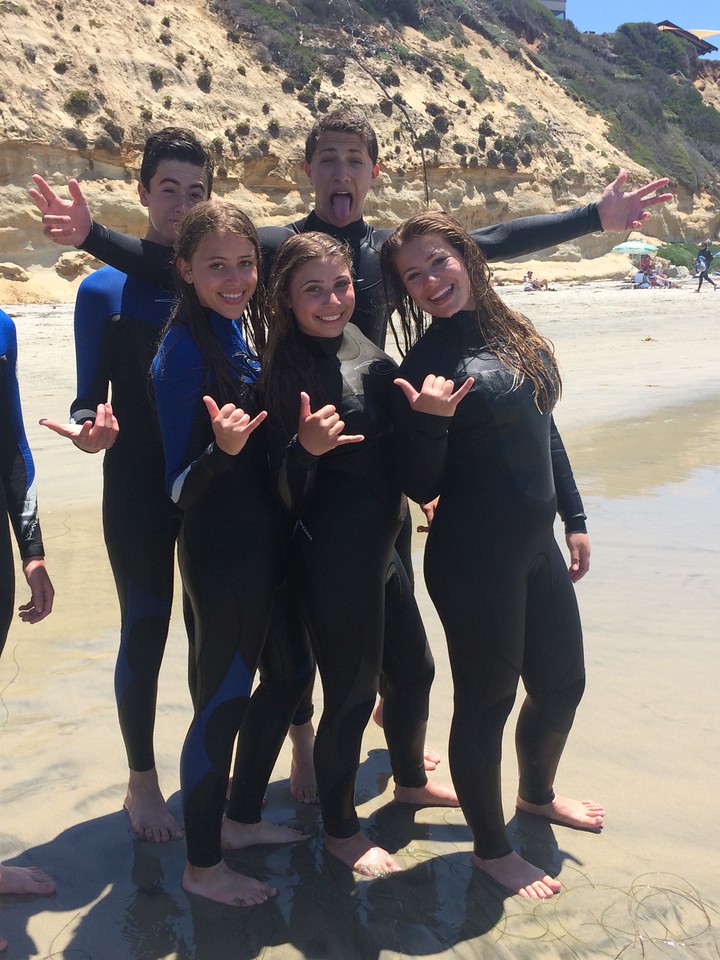 We said our goodbyes to San Diego and embarked on our five day journey of Los Angeles! Our first day in LA we stopped at the UCLA campus and bookstore where some of us bought Bruins merchandise. We spent the night at Hollywood & Highland and the Chinese Theatre. We each took pictures with the stars on the ground and some impersonators of celebrities. We had a very special first day in LA as we celebrated our very own Maddy's birthday! We hope she always remembers this day spent with her friends and U.S. Explorer family.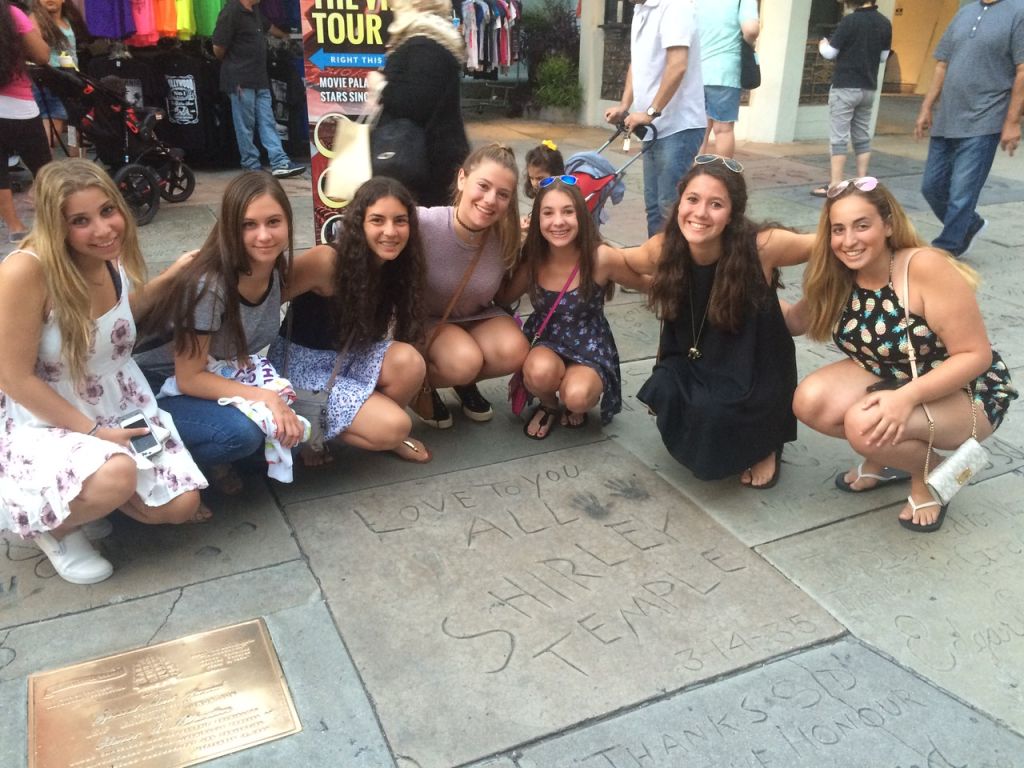 Our second day in LA was quite busy! We started the morning volunteering at the Los Angeles Food Bank. We spent our time in the cooler section separating pastries, breads, and meats. We each realize how important our work was, and we were happy to lend a hand. We then spent our day at the happiest place on Earth – our trip members would call this place our bus because it has become our home, but in fact the answer is Disneyland! The day was well spent and ended with a beautiful sight of fireworks and songs. We still have three more days in LA before we move on to Lake Tahoe!
We know you may want your trip members home, but we don't want to say goodbye to each other quite yet, so please send a time stopper our way!
Stay tuned!
-The Westcoast Blogger
Interested in making your own west coast connection? Learn more about our U.S. Explorer Westcoast Connection tour.
Save
Save