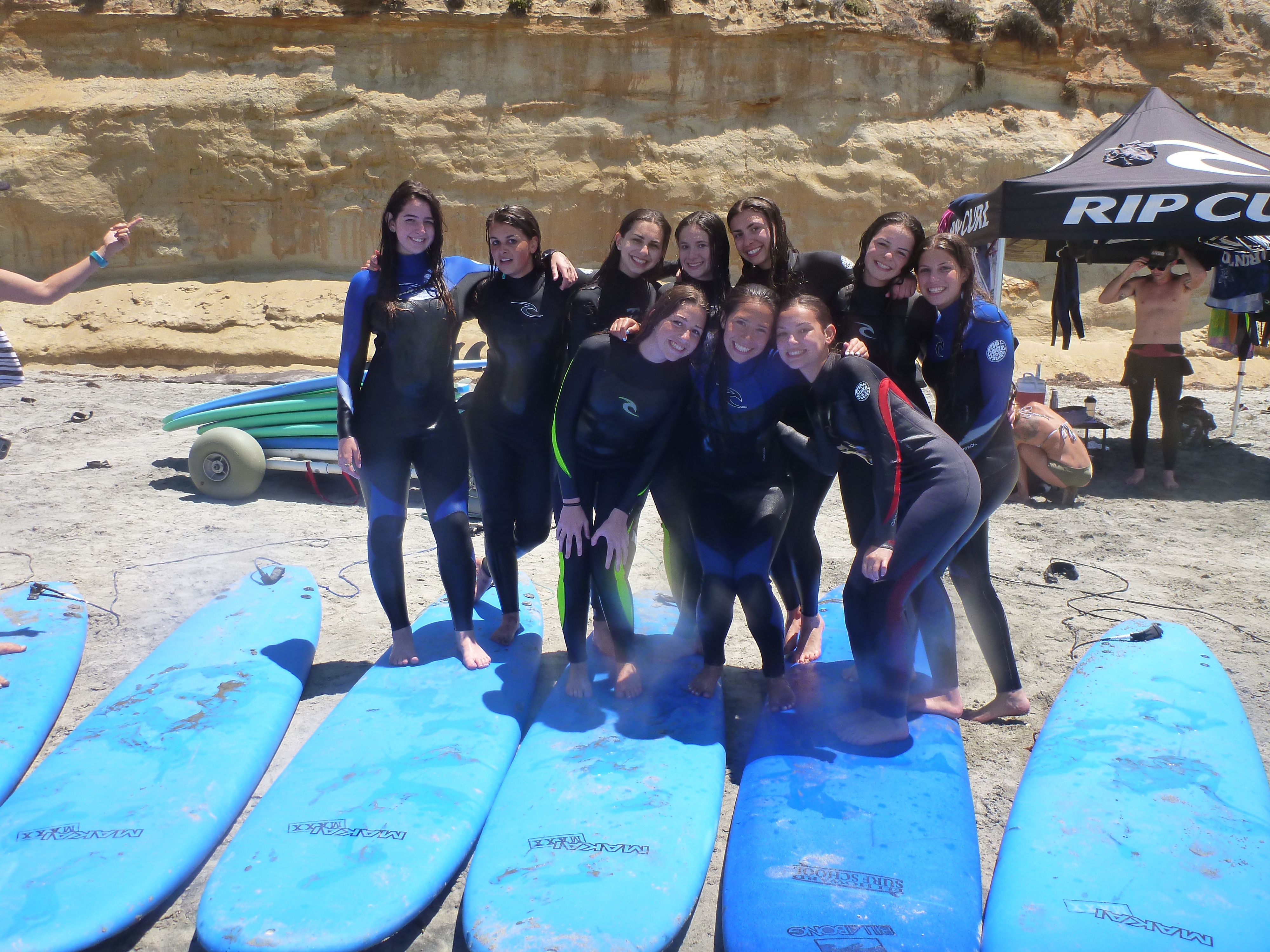 In San Diego we got to celebrate yet another birthday… Happy birthday miss Hallie K! She can tell you how captivated she was having seen the giraffes from the bus tour at the San Diego Zoo, and how excited trip members were to learn that their presence alone helped to aid the well being of these beautiful rescue-creatures.
     Trip members shredded the waves in San Diego the  day before.  No one was willing to give up; everyone stood up at some point in the learning experience and some even dared to get back in and own the waves a second time! On the beach, a few trip members ran into celebrity Steve-O, and were starstruck to say the least!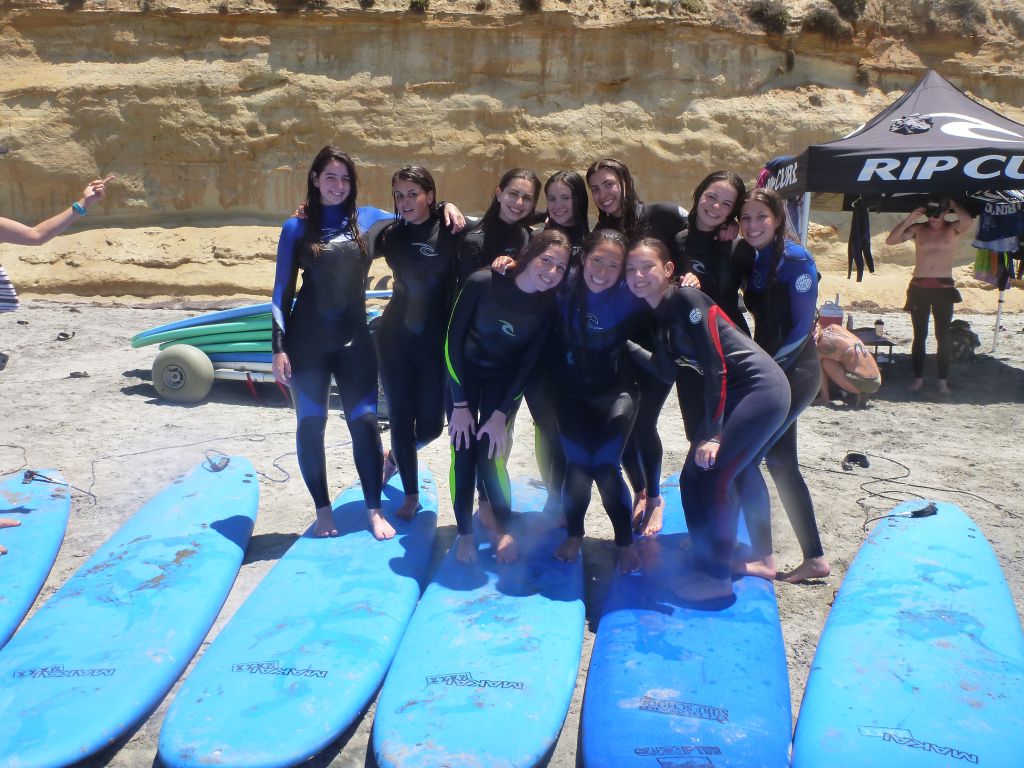 To prepare for Vegas, we watched "Vegas Vacation" and upon arrival felt ready to take on the extravagant city. What a chill place: pampered like kings and queens. The group floated in the lazy river or got their work out on in the fitness center. Some trip members like Kyle and Daniel determinedly searched for their favorite basketball players who, we discovered, were staying right on their floor! We met most of them in passing; those tall guys are hard to miss!
      Trip members were above it all on the stratosphere. On the way up we were challenged to be brave. Hallie S braved her fear of heights; everyone made it up to the 109th floor! And for that, we were rewarded with an incredible view of Nevada! Thrill seekers enjoyed the thrill rides and had bigger smiles after their experiences. We hit the Forum Shops, number one tourist attraction, New York, New York, and the M&M and Coca-Cola shops. We can't wait to explore the canyons!
The Westcoast Blogger