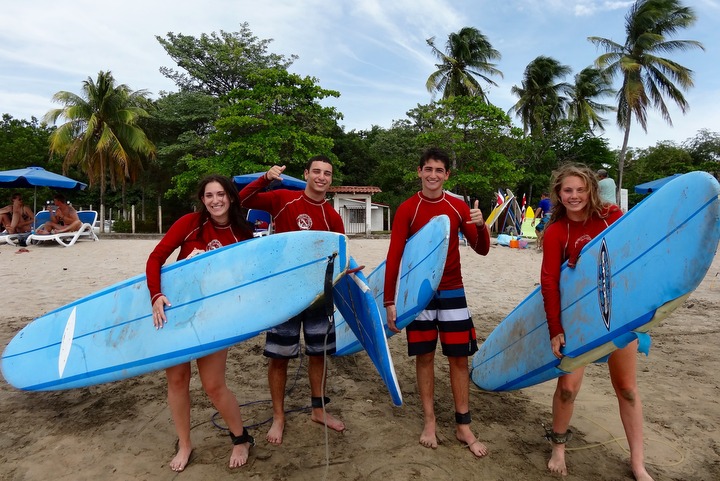 In our time around Flamingo, we've seen iguanas, cranes, toads, cats, dogs, cows, but not a single flamingo. The bus pulled into the surf town of Tamarindo on Monday just before lunch.  This was the moment we'd been waiting for… it was finally time to dive in the Pacific Ocean.  We were given a board and a group surf lesson. As it turns out, surfing is exhilarating and challenging for a few.  By the end of the session, trip members were standing on the very waves that seemed impossible to ride in the beginning.  After a satisfying introduction to surfing, the group went into town, where the products had no prices!  We have to make an honorable mention to Josh who was admirably confident in his ability to barter the price of souvenirs.  In the end, Josh's Spanish negotiating skills came through, but not without a few hilarious attempts.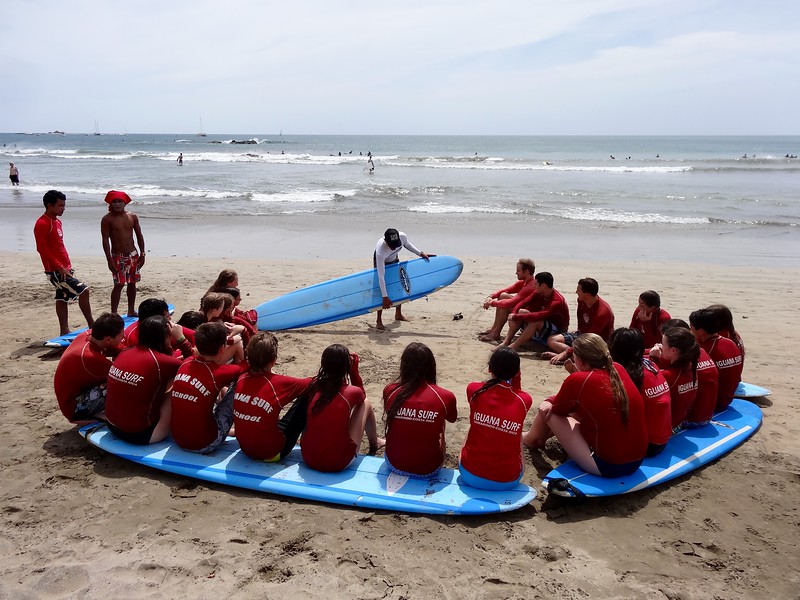 The next day trip members gained some valuable painting skills as we began our second service project just outside of Flamingo.  It was the house of a local woman that was built a few years ago, but never painted. Little did we know that proper house painting requires a lot of preparation. No extra motivation was needed as trip members swung into action. They sanded down the walls, wiped them clean and primed them for a coat of baby blue paint that would truly stand the test of time. After two days of scraping, sanding, wiping and painting, we turned to the sand beach across the road from the hotel. Trip members swam, tanned and body surfed until the sunset… quite possibly the biggest roundest most orange sun in history – at least to our knowledge.  The night was capped off with a bonfire on the beach where we sang and laughed together. To remember our time together at this mid-point part of the trip, each trip member received a bracelet and threw one hand of wishing sand (normal sand) into the fire.
Now we're off to Arenal. Since we've officially left the coast behind to go inland… you can expect photos of hot springs, canyoning, butterflies, even sloths (we hope)… but definitely not flamingos.
Pura vida!
The Westcoast Blogger