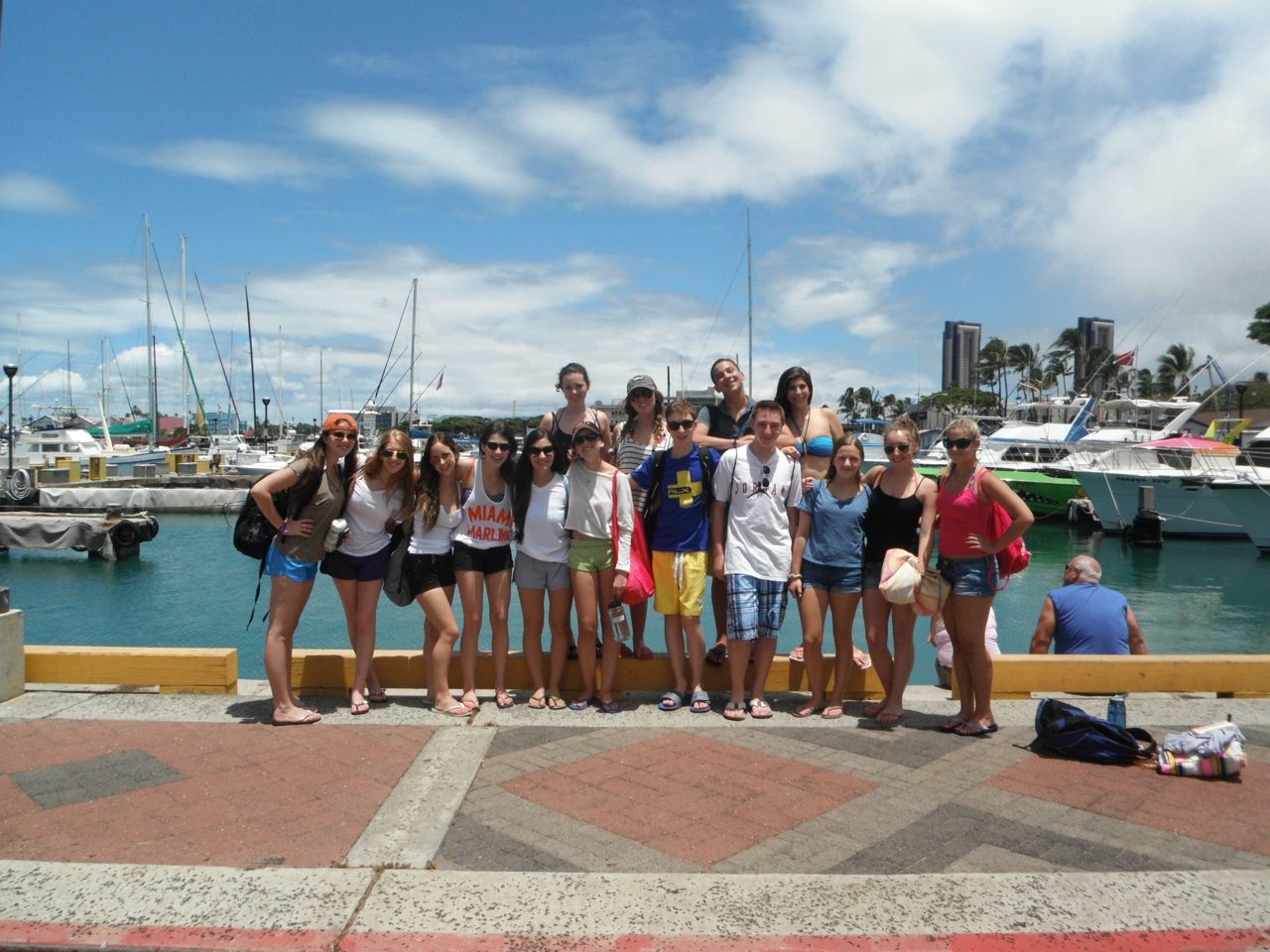 Aloha Kakahiaka!
Every few days we will ask six different trip members to answer specific questions that we hope will elicit a deeper connection to our trip. After completing our community service days and fun activities, we want our trip members to actively reflect on their experience here in Hawaii. We will include their responses in our blog!
"One challenge I faced today was the difficulty of pronouncing the children's Hawaiian names, which were uncommon for me to hear. I asked them to constantly repeat their names, but with this it allowed for me to further connect with them and become a Hawaiian celebrity!" – Jason S.
"A challenge I faced was ripping out an overwhelming amount of weeds in the garden. In order to cope with this challenge, I worked with others to make sure the task was completed."- Jake B.
"One thing I learned today was how to interact with children from a different culture. Playing icebreaker games was one way for me to get to know them better."- Alex S.
"I expected the children from the Boys and Girls Club to be less outgoing. One thing I learned today was that they turned out to be very playful and friendly. Syndi's icebreaker games were SO much fun!" – Samara
"Some of the kids were really shy today. I had to help them feel comfortable enough to participate in the games so that they could really have fun." – Corey
"During one of our icebreakers, I taught the kids how to play a dance called, "We're going to Kentucky". The kids had to skip around and dance in the middle of the circle. The kids soon began to memorize the words to the song and started playing the game on their own. This moment made me feel really proud!!" – Sydni
After service, we traveled up to the North Shore to go surfing. After our brief surf lesson the fun began! Erin, Jake B., Becca and Emily tackled waves and even stood up on their boards! Jon, Jason H., Jack, Jacob B., Jason S., Alex S. (male) and Roberto tossed a football on the beach while waiting for their turn to surf. We also encountered a sea turtle that drifted to shore!
After an active, sun filled beach day, we returned to Waikiki for dinner and went to the Royal Hawaiian Hotel. Jenna, Emily and Grace were getting excited to watch the fireworks on Waikiki beach. Anna, Kayla, Lucie, Alex S. (female), Sam, Amanda, Lindsay and Dani watched spectacular Fourth of July fireworks through the palm trees, which was a great reminder that we were spending our Independence Day in Hawaii! We then headed back to our hotel and celebrated Jacob B's. birthday with a colorful cupcake cake.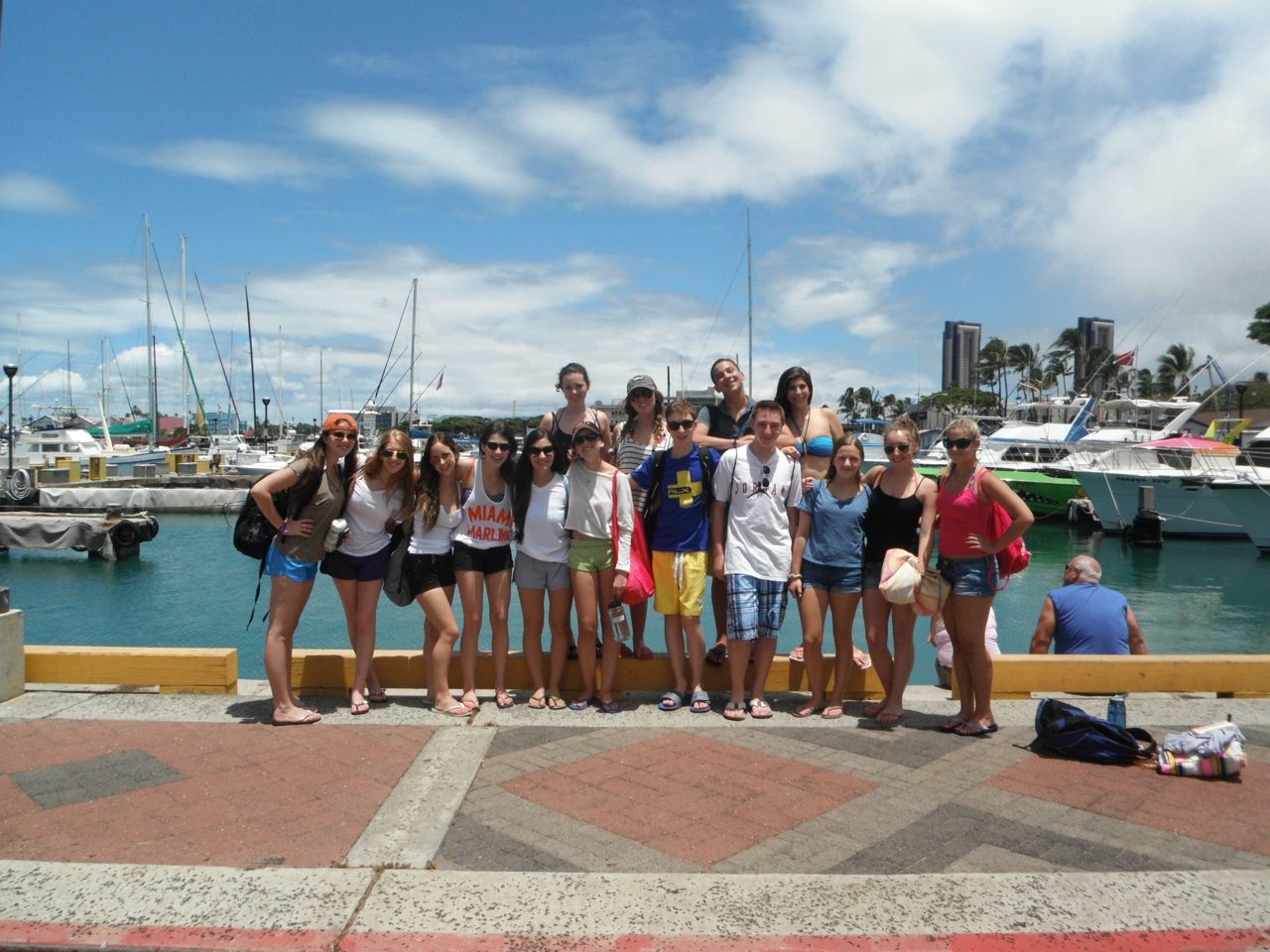 The next morning we headed to Diamond Head Crater. Jenna, Amanda, Becca, Lucie, Samara, Jon, Jake, Jason S., and Lindsay donned their sports hats as we prepared to start our hike. Kayla and Dani embraced the cool breeze on our descent down.
We went to Kawaikui Beach Park for lunch and relaxed by the water. Becca and Amanda peacefully read their books on a bench near the waves while Samara, Sydni, Jack, Jason S., Jacob B., Alex S. (male), and Roberto played ultimate Frisbee on the grass.
Back at the hotel we all participated in an activity that prepared us for our Habitat for Humanity community service day. Trip members were given two pieces of paper with adjectives and had to identify themselves with these words. We discussed the meaning of sociology and what it means to be a cohesive community.
Mahalo Nui Loa!
The Westcoast Blogger