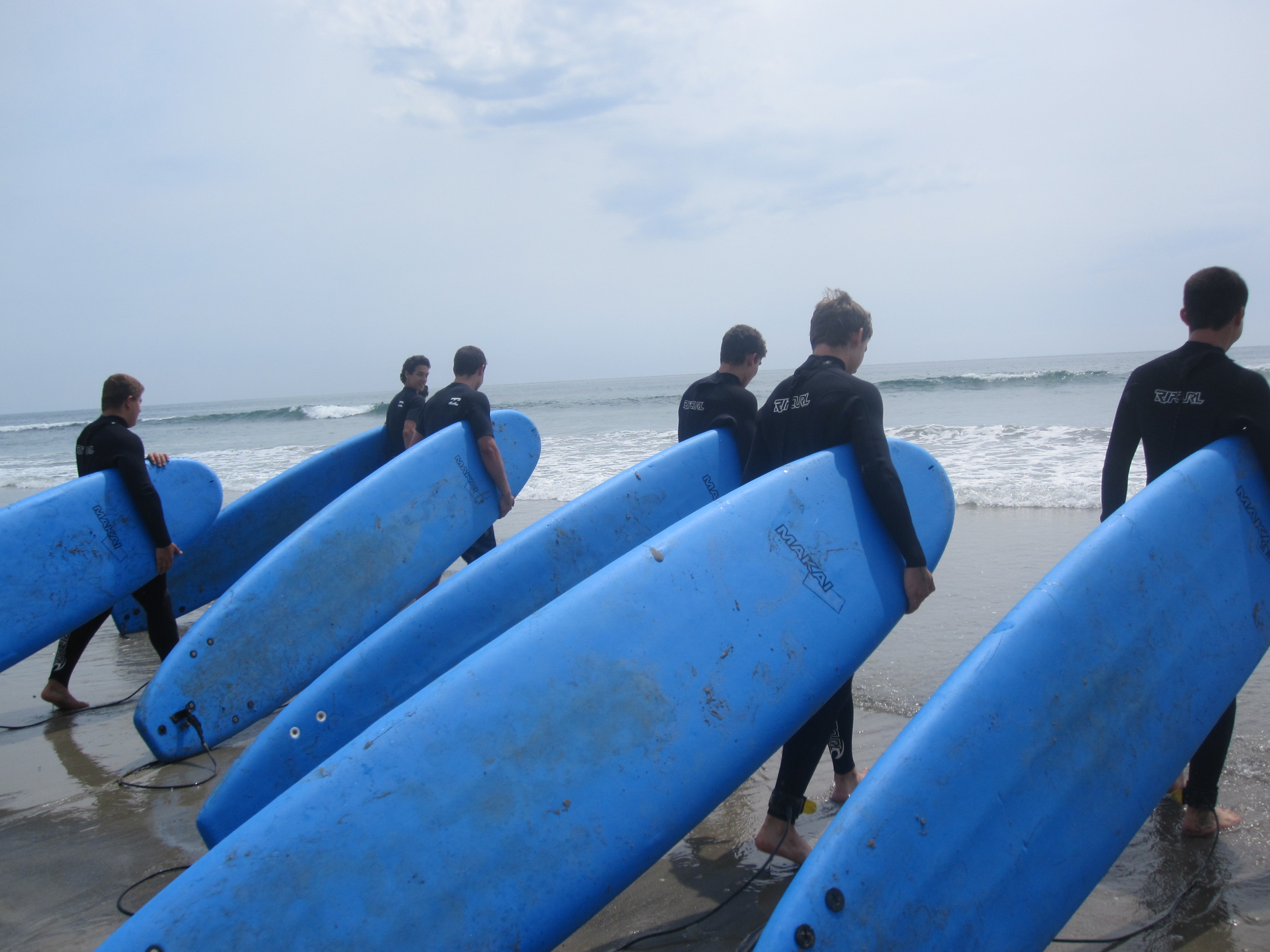 Cowabunga dudes and dudettes back home! We're comin' at ya from sunny San Diego where we were caught hangin' ten at the Eli Howard Surf School!
We met the rad instructors at their awesome digs on San Elijo beach after a morning of spying on the animals at the zoo. Jared Z. loved seeing the pandas and Danny, Joe, and Sammy tried to disguise themselves as some by getting their faces painted.
Once on the beach we were stoked to get in the water. We had a great lesson, but some of us didn't need it! Josh L., Jared A., Max Sh., Ali K., Matt, and Jamie were naturals in the water, shredding every wave they hit!
We caught some gnarly waves and sometimes wiped out but always popped up laughing and ready to try again!
Robert, Ali L., Jack, Logan, Stephanie, and Eric never gave up and had a great time riding waves and waiting for the perfect one!
While others were surfing, some of us chilled at Eli's stellar hang out. There were surf movies playing, Jack Johnson's mellow tunes lingering, a hammock, cornhole, ping pong, and lots of cool people.  Others caught some rays on the beach and because Adam and Josh M. couldn't get enough of the fresh salt water, they went boogie boarding with Tomaso.
At the end of the day, no one wanted to leave. Noah commented that this was "the best day of the trip" and Taylor, who found her inner surfer chick, said her day was "awesome!"
We said sad goodbyes to our new friends, partly wishing we could stay here forever.
After a great night at Seaport Village, our California Dreamers had their minds on the next most exciting part of our trip – the cruise!
We are on our way to the port now and cannot wait for all the fun and excitement that is to come!
'Til we're back on the mainland, stay cool friends!
The Westcoast Blogger