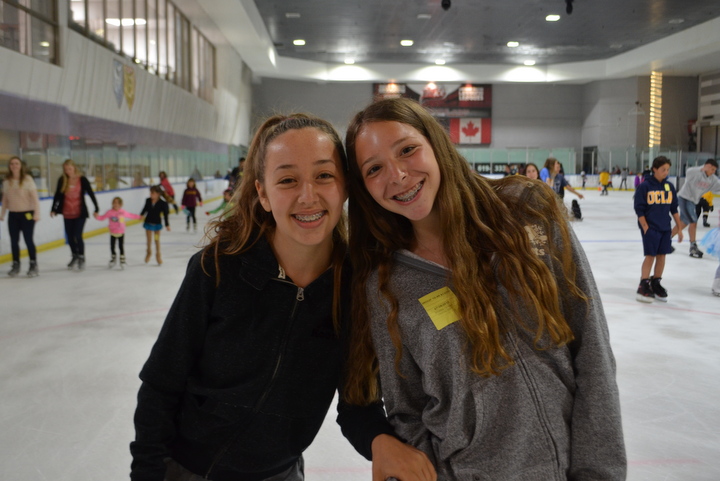 Hi from San Diego!
We just had our last beach day and have all decided we could definitely give up our snowy winters for this.
On our first day, we stopped in La Jolla – one of the best beaches you can imagine. Tyler and Adam got all the guys together for a huge game of soccer. Some of the girls, including Taylor, Sydnee and Maya were spotted enjoying the huge waves. We had lunch from Boudin bakery delivered and it was soooo yummy, Sydney said it was one of the best sandwiches she has ever had. That evening, we cooked a delicious dinner at the campsite; we are proud to say we have now perfected Italian night. Afterwards, we walked around the beautiful Seaport Village. Jacob, Kerri, Maya C, Jill and Zach walked along the boardwalk and watched the sunset. We also saw a retired Navy ship, which Andrew was fascinated by.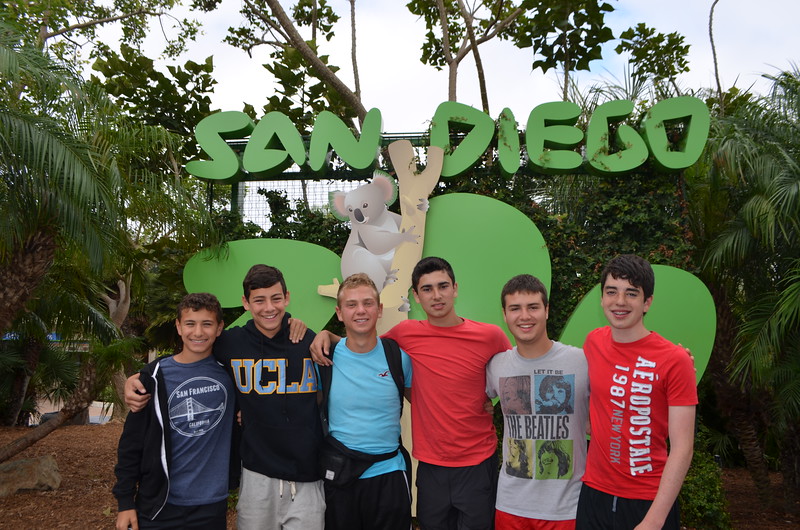 The following day, we got to see all the animals at the San Diego Zoo. We took a tour all together, seeing all kinds of animals, including cheetahs, elephants and bears. Afterwards, we had time to wander around. Alyssa, Ryan, Ryan and Sydney made sure to see the world famous pandas. Fun fact, which Noah told us on the bus, those are the first pandas born in North America. Jacquie and Jenna saw the polar bears and thought they were cute enough to cuddle. Afterwards, we went back to our Canadian roots a bit and went ice skating. Dylan and Jordan were skating circles around us, while Max M did a little dance on the ice, and Maya C conquered her fears of skating with Natasha and Oliver's help. We spent that evening hanging out at the campsite, sitting around the fire and making s'mores.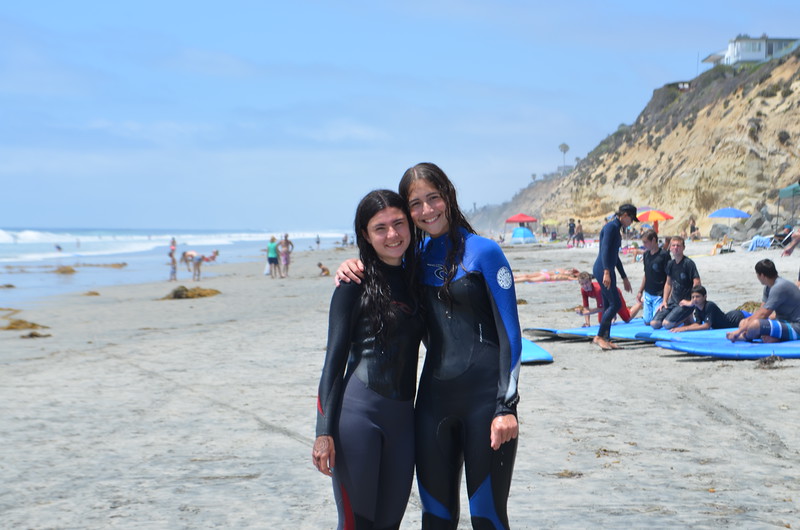 On our last day in San Diego, we went surfing. Almost none of us had ever been before and almost all of us got up! I guess you can say we are naturals. Josh and Rachel were spotted getting up on their first try. Max M and a few others also enjoyed the huge waves by boogie boarding, body surfing and splashing around. Max E and David taught the female staff, Rachel and Lindsay, how to crash into a wave with the maximum amount of fun. That evening, we were so fortunate to be invited over to Max M's house for a barbeque. We enjoyed an incredible view of the city and the bay, while eating a feast of hamburgers, salad, salmon, hot dogs, and way more. It felt just like home and we are so thankful that they welcomed us into their home. We got to hang out with their adorable dog, Jerry, and swim as well. We couldn't have asked for a better way to end our stay in one of our favorite stops.
Up next is Las Vegas, baby! It is Jason's first time and he could not be more excited.
Until then, hang loose!
The Westcoast Blogger