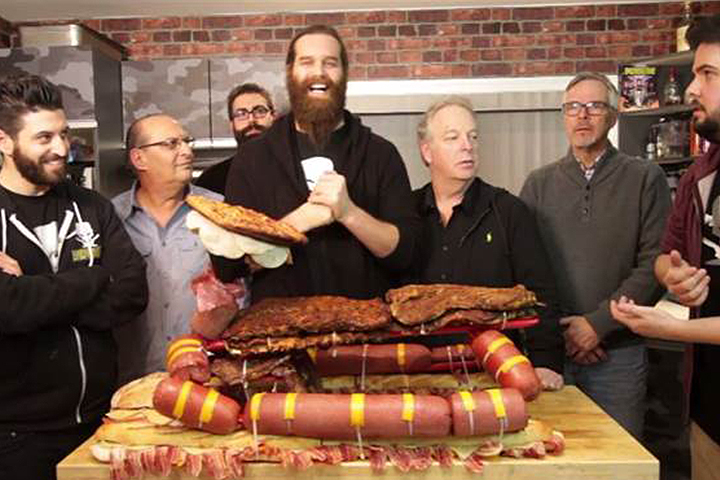 Alumni celebrity in the house! If you were on our California & the Canyons program in 2005, then you definitely remember Harley Morenstein. Harley is the main man behind Epic Mealtime, the offbeat and overly gluttonous culinary show that showcases colossal dishes like deep fried Mac & Cheese cake and Korean BBQ sushi. We like to think the inspiration for his Campfire Pizza was thought up on our program. His show has upwards of 6 million viewers and has hosted guest celebrities like James Franco, Seth Rogen and Arnold Schwartzenegger. This weekend, Harley will be featured in the Superbowl YouTube half-time show which will compete against Katy Perry's live half-time performance.

Some of you may remember Harley's older brother, Darren or "Dersh", 9-year veteran Trip Director of Westcoast Connection / 360° Student Travel famedom. Between 2001-2008 Dersh directed the California & the Canyons, American Voyageur, On Tour European Experience, Eastcoast Encounter and Major League Madness!
Food, friends and football? What's not to love?! Maybe if this post gets enough love we can convince Harley and the Epic Meal Time crew to visit a campsite near you this summer! Check out the article here and have an awesome Superbowl.
The Westcoast Blogger