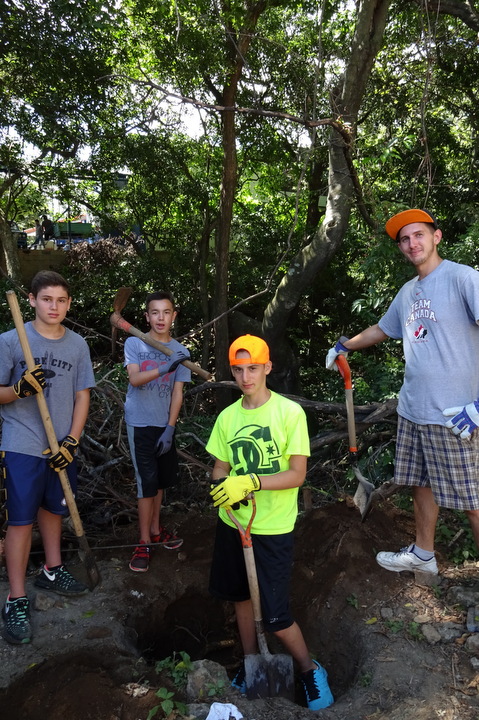 Upon arriving in Costa Rica, the first thing you notice is the beautiful sun and incredible weather. From the airport, we met our driver Rigo. We quickly settled into our hotel before our first opportunity for local cuisine. The group had little hesitation as they started bonding  and new friendships started to form.
Our first visit had us taking a boat ride to Tortuga Island. We were treated to live music on both boat rides and on the island by wonderful singers. The cool sea breeze was extremely refreshing, the view simply amazing, and this was just the ride there! When Tortuga came into view we quickly recognized the turtle outline and a palm covered island paradise. Everyone was excited to cool off in the ocean and enjoy the surroundings.
While exploring the beach we made a few friends. We saw Gena (one of the island's resident pigs) who was keeping cool in the wet sand. A local was kind enough to share her story, she could no longer survive in the wild because of how tame and friendly to humans she had become. After, we were introduced to two rehabilitated parrots, formerly removed from owners who could no longer care for them and here they had a sanctuary. A third brave parrot snuck up on another member of our boat cruise and managed to grab a bite of their snack before they noticed! We shared a big laugh as the Parrot enjoyed the treat. All in all, the beautiful bright green and red parrots along with the coconut trees, white sand and ocean gave us a true feeling of paradise. Eventually we had to leave, and while taking the boat back we once again enjoyed the music. Just about everyone got up to dance when the Macarena came on! Soon enough, we were back on the mainland heading to back to our hotel. It was a great way to start the trip.
After our first few days of adventure and meeting friendly locals everywhere we went, we started laying the foundations for what will be a reminder of our time here…the foundation for a new home!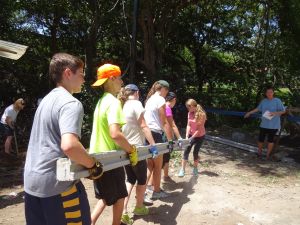 After our work was done, we couldn't help but recall the tears of joy on the mother's face as she saw the start on the new home for her and her family. Soon the group started impressing everyone with their hard work. Later in the afternoon, we had some group time at a local soccer park. Some of us were a little hesitant to jump in and join our new local friends at first, but the teens there were quick to invite us to play and make us feel welcome. Using our growing Spanish vocabulary, we were able to set up teams for a full field game. Soon after, a local school let out and we ended up playing with a much younger group. Now it was our turn to be impressed as these kids were showing off their skills. The soccer game evolved into having some fans, even drawing with some of the children who watched on the sidelines.
The next day we made a lot of progress building the foundation of the home. It continued to take shape and we really got to see where this project was going to end up.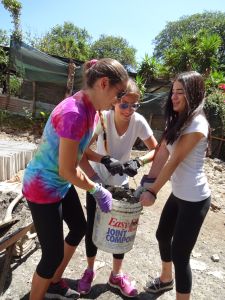 We visited the local park again as well as a daycare where we took part in painting and drawing, along with playing games with the children who were visiting. Some of us even received souvenir drawings to remember the children by. This evening we enjoyed a round of mini golf. It was a very well-deserved break at the end of our productive and rewarding day. The staff are extremely proud of our group, and, not to brag, I think we've got something special here.
The Westcoast Blogger