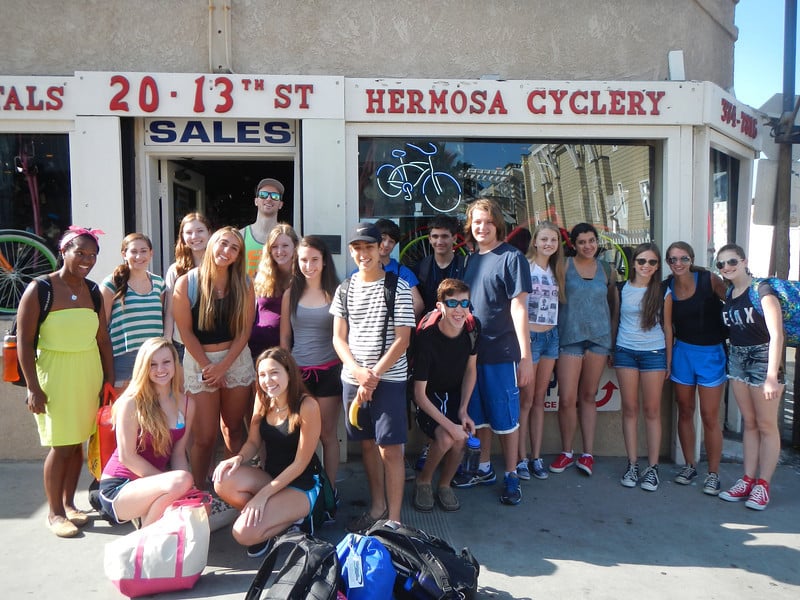 Hi Everyone!
On Wednesday, our trip started a journey that we will never forget. After we met up with everyone at the airport, we headed to UCLA and got to know one another a little more with Icebreakers and other Orientation programming. But the fun didn't stop there! After dinner, we got our bowling shoes on and quickly found out that we have some pro-bowlers on our trip! Madi scored 119 points and Jacob scored 120 points, earning them the title of the trip's bowling all-stars.
The next day, we traveled to Hermosa Beach and biked along the boardwalk. While biking, Cameron kept trying to pick out his favorite beach house among all that we rode by. We biked all the way down to Manhattan Beach, where we stopped for a break to relax. Rachel and Jake were the first to jump into the refreshing water. Nick and Will decided that they were more in the mood to play a game of catch along the edge of the water.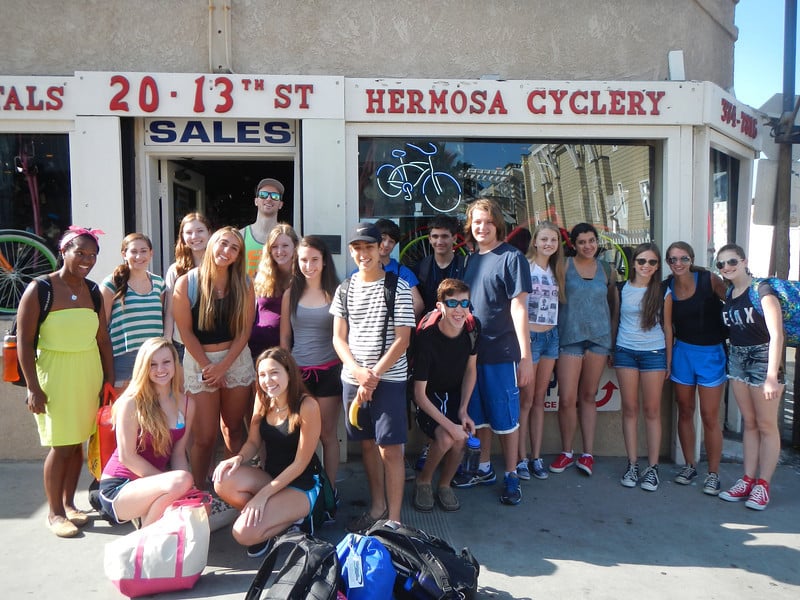 After some fun in the water, the girls decided to soak up some sun. Macie, Haley, Maia and Alison created sunscreen art on their bodies while Cat and Hope took it easy on the sand. Sydney, Devon, and Zoe walked the Hermosa pier to take in the beautiful views.
After a fun-filled day at the beach, we headed to Hollywood to experience the movie hub of the world first-hand.Our first stop was the one and only Hollywood sign. Next, the group ate dinner at the famous Mel's Diner. Then, we walked along the walk of fame and saw the stars of everyone's favorite celebrities. Our final stop of the night was Grauman's Chinese Theatre where everyone was excited to match their hand-prints to those of their favorite celebrities. Michaela wouldn't rest until she found those of Johnny Depp. To end off our night, we headed to the piano stairs next to the theater and everyone had a chance to showcase their musical talents.
We've had a blast touring Los Angeles over the last couple of days and we are excited to continue our service projects at the Orange County Rescue Mission.
Until next time!
The Westcoast Blogger