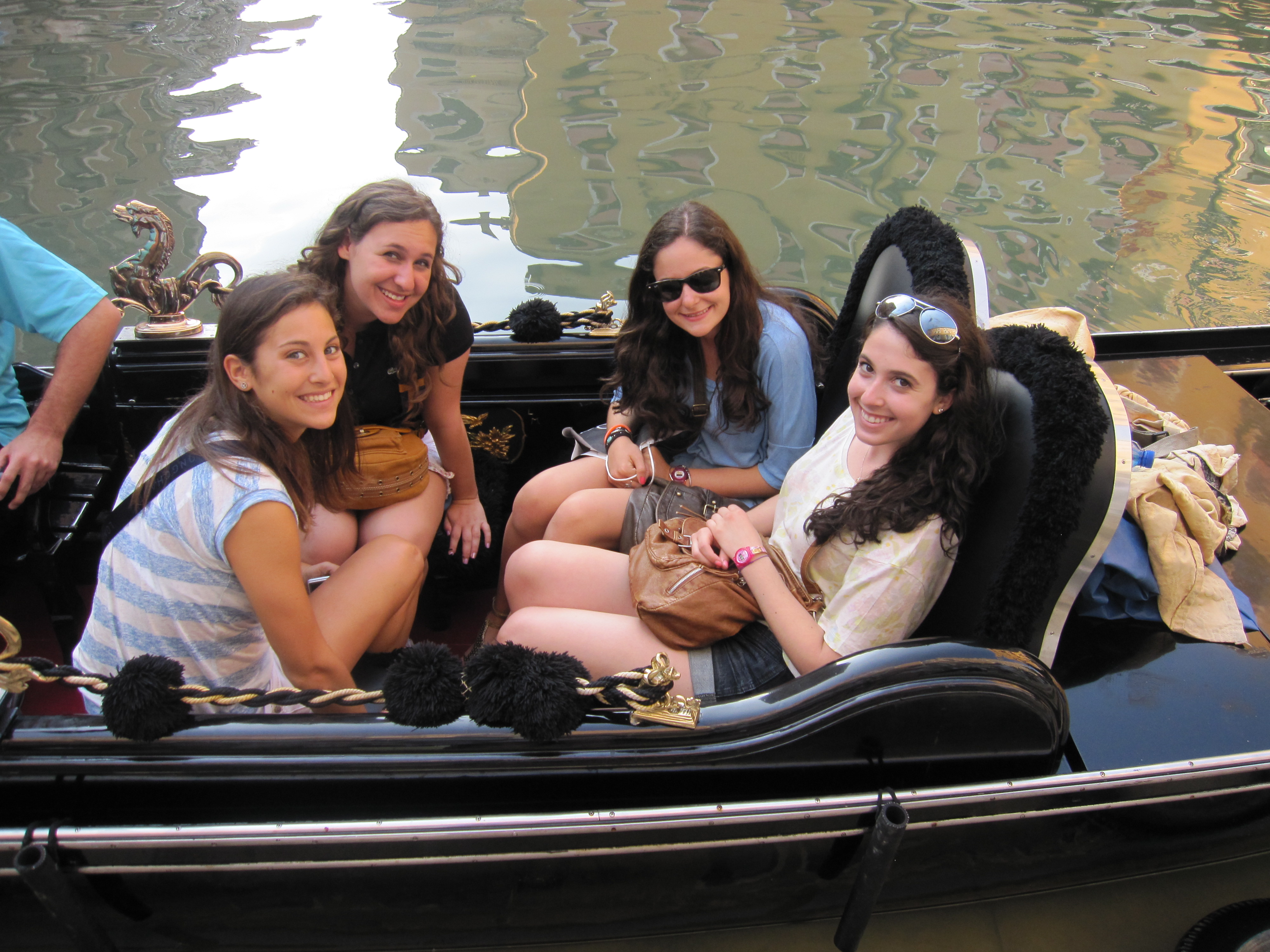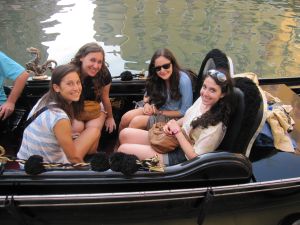 Hello family and friends!
Sun on our bodies and sand under our toes felt great during our stay in Rimini. The weather was perfect, the ocean water was refreshing and there was a delicious gelato shop on the beach. What could be better??!! Camille was so excited to go to the beach that she even woke up early on a sleep-in day to hit the beach as soon as she could! After a fun day, we enjoyed a night at Club Life. For many, such as Brandon, this was a first time experience at a dance club. The trip members were not shy to dance (or fist pump) and literally danced the night away. I don't think Jake came off of the dance floor even once!
You know that saying… When in Rome, do as the Romans do! And that's exactly what we did. Kicking off our time in the ancient city with a toga party was a great way to start our stay. As we wore our togas, we were serenaded by two opera singers who sang famous Italian songs from artists such as Andrea Bocelli.  With a guided tour of the coliseum and a stroll through the Roman forum, we laid our eyes on ruins that are thousands of years old. We also visited the Vatican and the Cistine Chapel. Everyone was in awe by the beauty of Michaelangelo's work. 
We have just arrived in Florence and are on our way to a disco for our evening activity. We can't believe our time on this trip is flying by!
Arrivederci,
Liz, Matt, Amy and Andy
The Westcoast Blogger