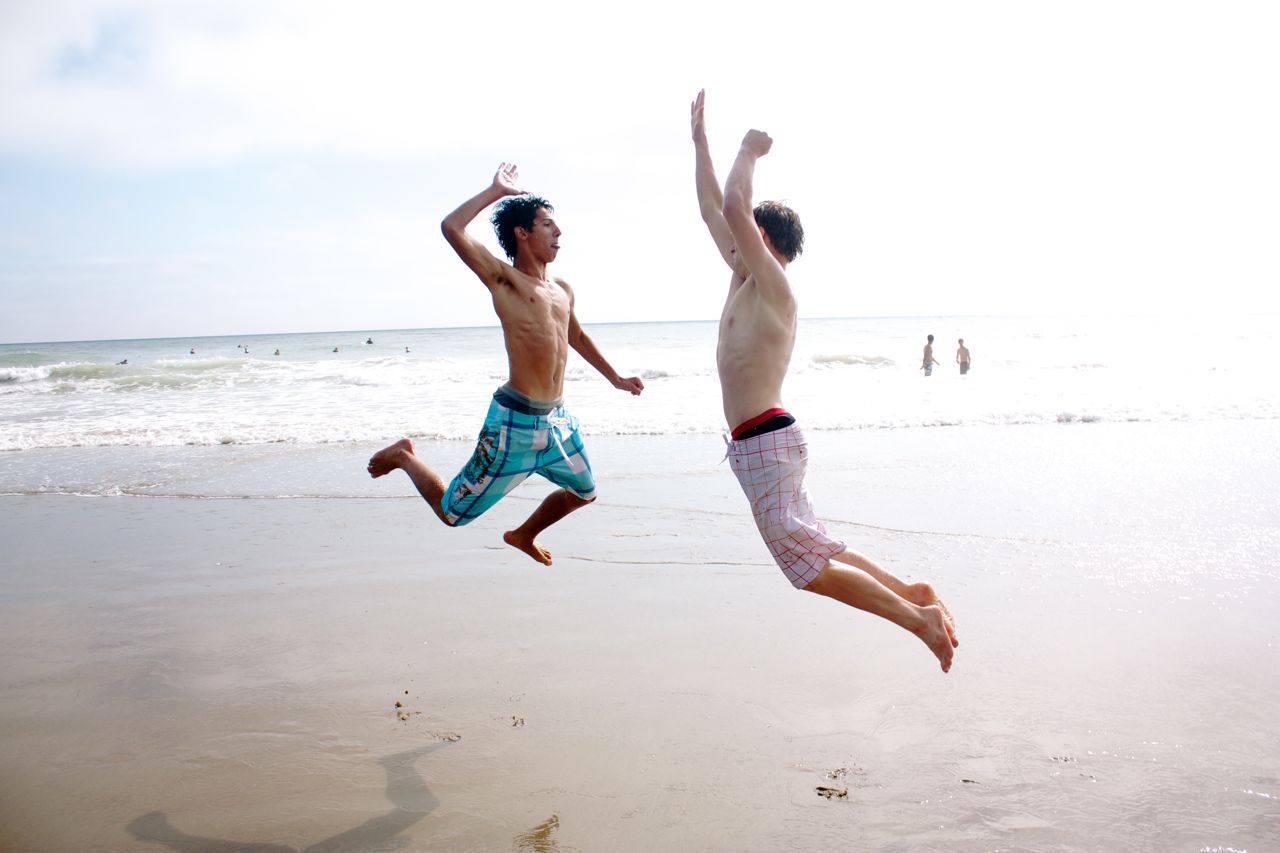 Our new website is up and running and our brochures have been sent!
Have you ever wondered about the famous faces on the cover of our brochures?  Remember "Surfer Boy?" or "Koala Girl?"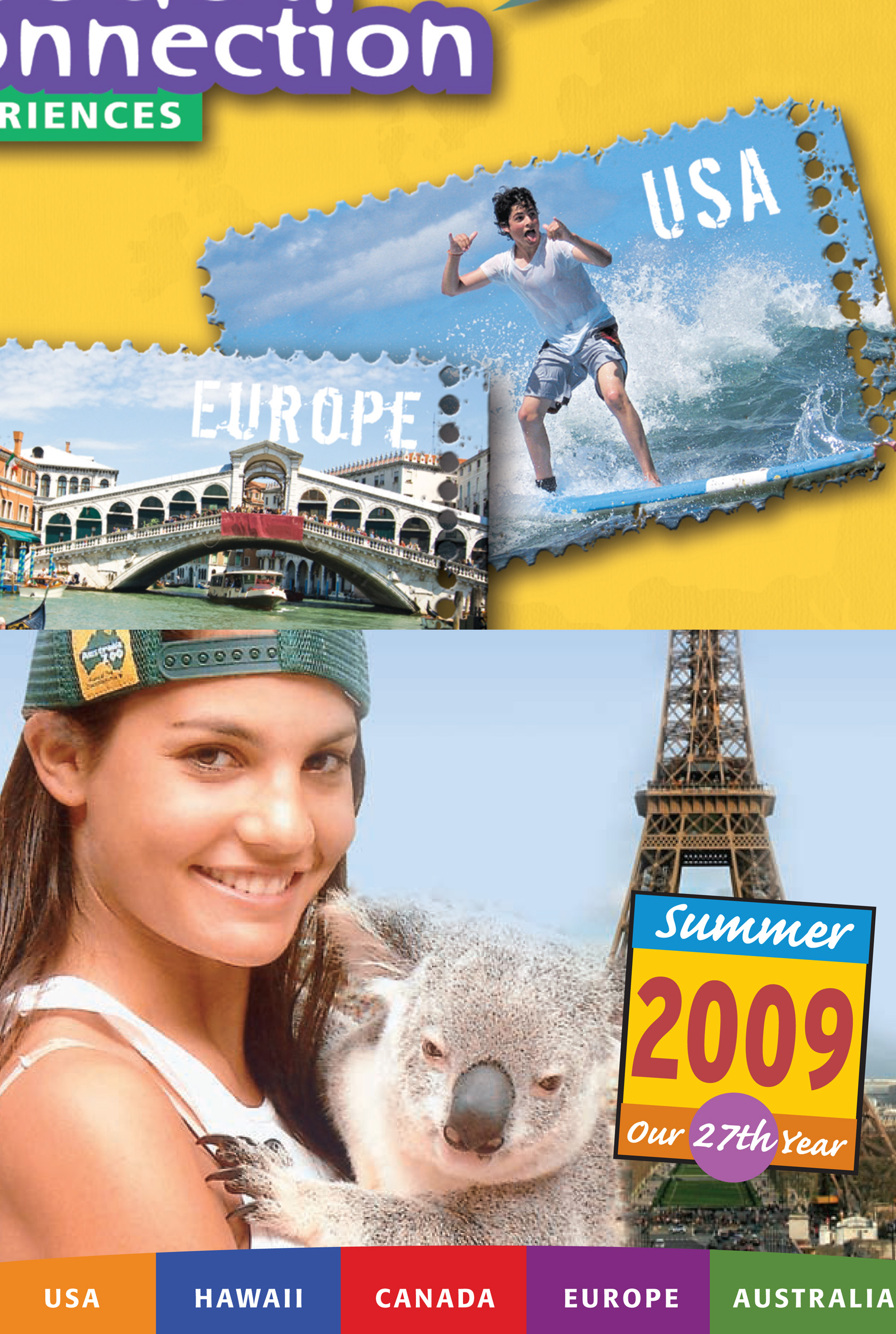 Today we want you to meet Zach; one of the boys in the "high five" shot on the Westcoast Connection Active Teen Tour cover.  We sat down with him for an exclusive interview to learn about this famous photo and his summer experience. Enjoy!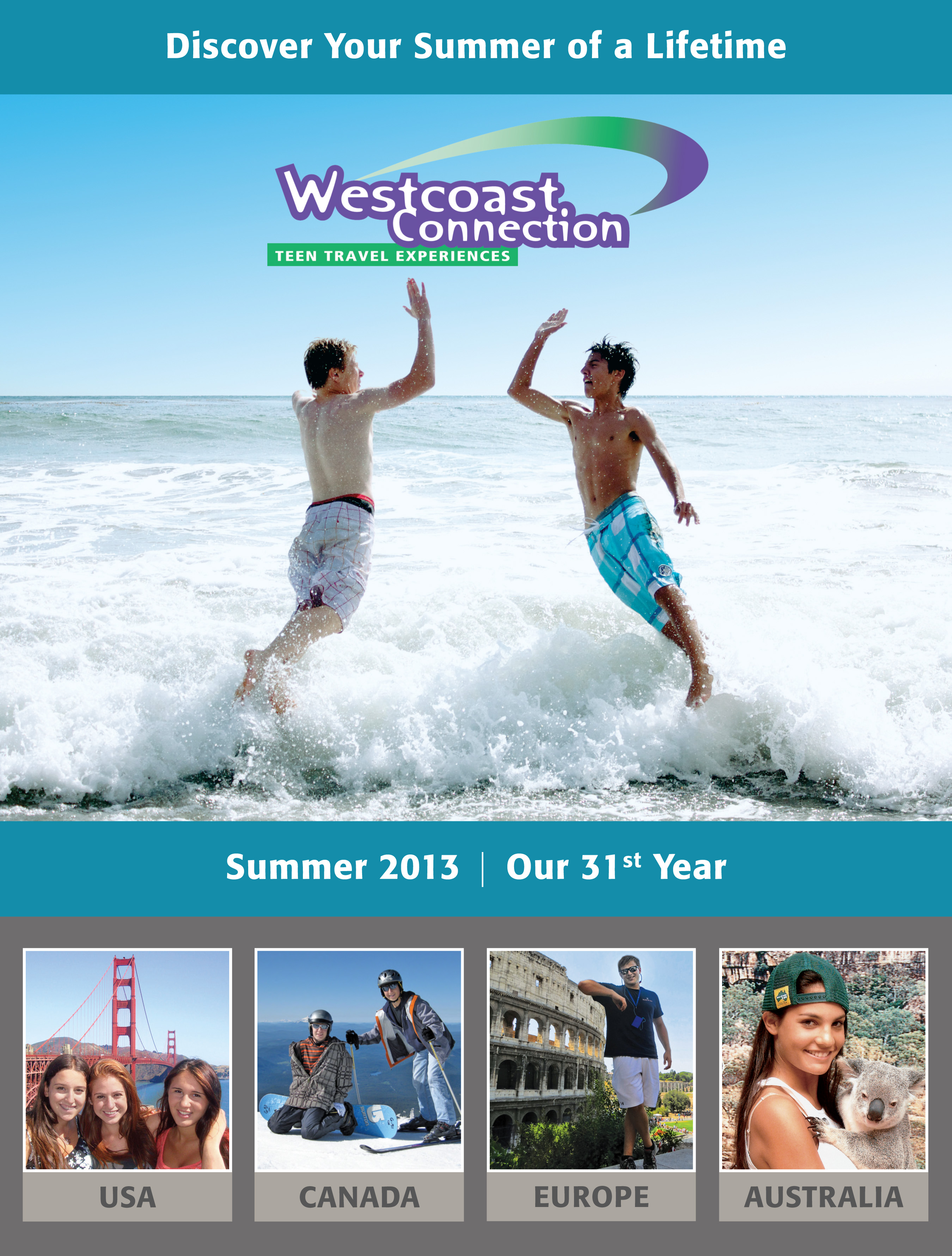 So, is there a story behind the High 5?
We [Jack and I] have a history of high fives while on trips. Back in 8th grade Jack and I went to Washington, DC and thought it'd be a great idea to high five while jumping off the Jefferson Monument, so we were just keeping the tradition.
Honestly, how long did it take to get this shot right?
It took maybe 3 or 4 shots. With his great photographer skills, our Trip Leader Derek was able to get a good picture.
How did you get such incredible air?
Lucky for us the tide was low so we were able to get some awesome air time; we ended up doing all kinds of jumps and flips later that day at Ventura.
If your Trip Director Jesse was going to strike the exact same pose, what advice would you give him?
The only advice I could give would be "jump, reach, and close your eyes. That water is salty."
Has your life changed as a result of your picture being printed on the cover of millions – ok, ok… thousands of brochures?
My life has taken a drastic change. I have paparazzi all over me 24/7.
How long have you guys been friends? Did you learn something new about each other as a result of travelling together?
Jack and I have been friends since the 7th grade. We've spent a lot of time together over the years. Honestly I don't think I learned anything about Jack that I didn't already know.
What do you miss most about this past summer?
I really miss hanging out with all my Westcoast friends, we keep in touch, but it's not the same as seeing everyone's shiny faces bright every morning.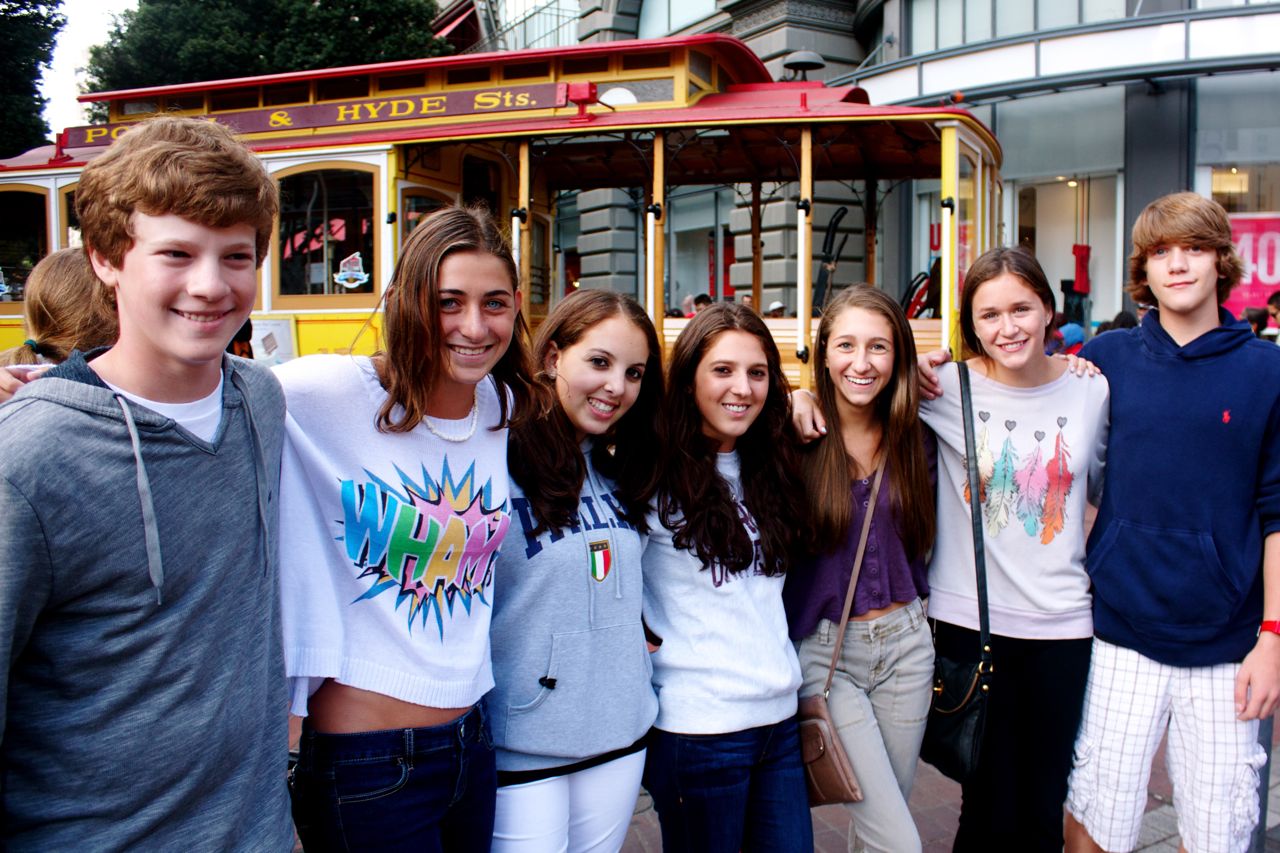 If you had to choose your favorite campsite meal, what would it be?
My favorite campsite meal was the steak we had at the Pacific Beach campground. Best dinner of the trip!
What was your favorite animal at the San Diego Zoo and why?
My favorite zoo animal was probably the Giraffes. Just cause they're awesome animals. Being tall and such.
Do you ever wonder who puts together these amazing trips? Who finds the Galapagos snorkeling experience or the rainforest lodge in Australia?  Have you ever thought about how those photos get chosen to be put up on the web or who, in fact, writes this blog? Well, you can stop wondering and take a quick peak at those of us behind the scenes that help create such special experiences  ….To learn more the full-time team, click here.
Talk to you soon,
Shelby & Gavin
The Westcoast / 360˚ Bloggers
P.S. – Enjoy the following outtakes!