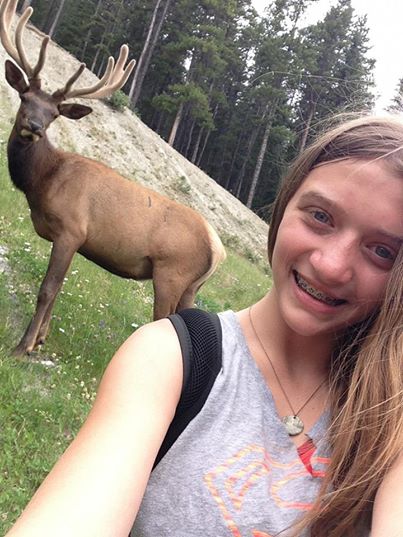 Shmee shmee!
This is BAE SQUAD 2014 checking in with you after a fabulous few days in Banff. We set out from Penticton with our new friend Kevin the cat whisperer (a WCC/360 supervisor), and have since set up camp in Tunnel Mountain Campground (where Emma got up close and personal with a gopher's home). During the drive, we were all entertained by Ian's Tour de Timmies. He has since decided to dedicate his life to becoming an international spokesperson for Tim Horton's in the United States. We also explored downtown Banff where our trip members played a fun game of Photo Scavenger hunt and did some shopping at some of the most Canadian stores in the world (Gin and Caroline got their honorary BAE SQUAD Hats!).
Our first full day included a hike up Sulphur Mountain where our new trip members got a taste of what it takes to be a member of BAE SQUAD. Ally and Eric got their competitive spirit on and raced up most of the mountain. Afterwards, we had some home-made chilli (major props to Matt for running the grill with the food director, and Emily for overall MVP around the campsite these past few days), and relaxed our sore muscles at the Hot Springs.
Yesterday, we travelled to Kicking Horse River to do some White Water Rafting! Check out our HD photos in the most recent upload for more details. This was undoubtedly the most exciting and anxious (Lil Z) day for our group, as everyone was buzzing with questions and inquiries that morning. The rapids were thrilling!!! Special K got even more splashes than she asked for sitting near the front of the boat while Nat was the skipper's assistant in the rear. The night capped off with some Personal Pizzas at camp, and a S'mores night around the campfire. It's sad to think there are only a few days left of the trip, as our little family has become such a tight-knit unit. Stay tuned for some Lake Louise stories in the next blog post. See you in Calgary!
BAE SQUAD OUT.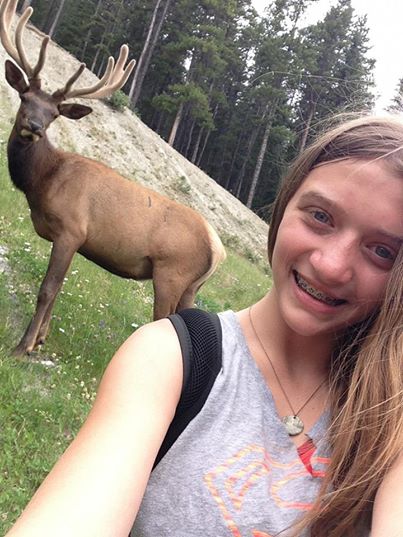 The Westcoast Blogger