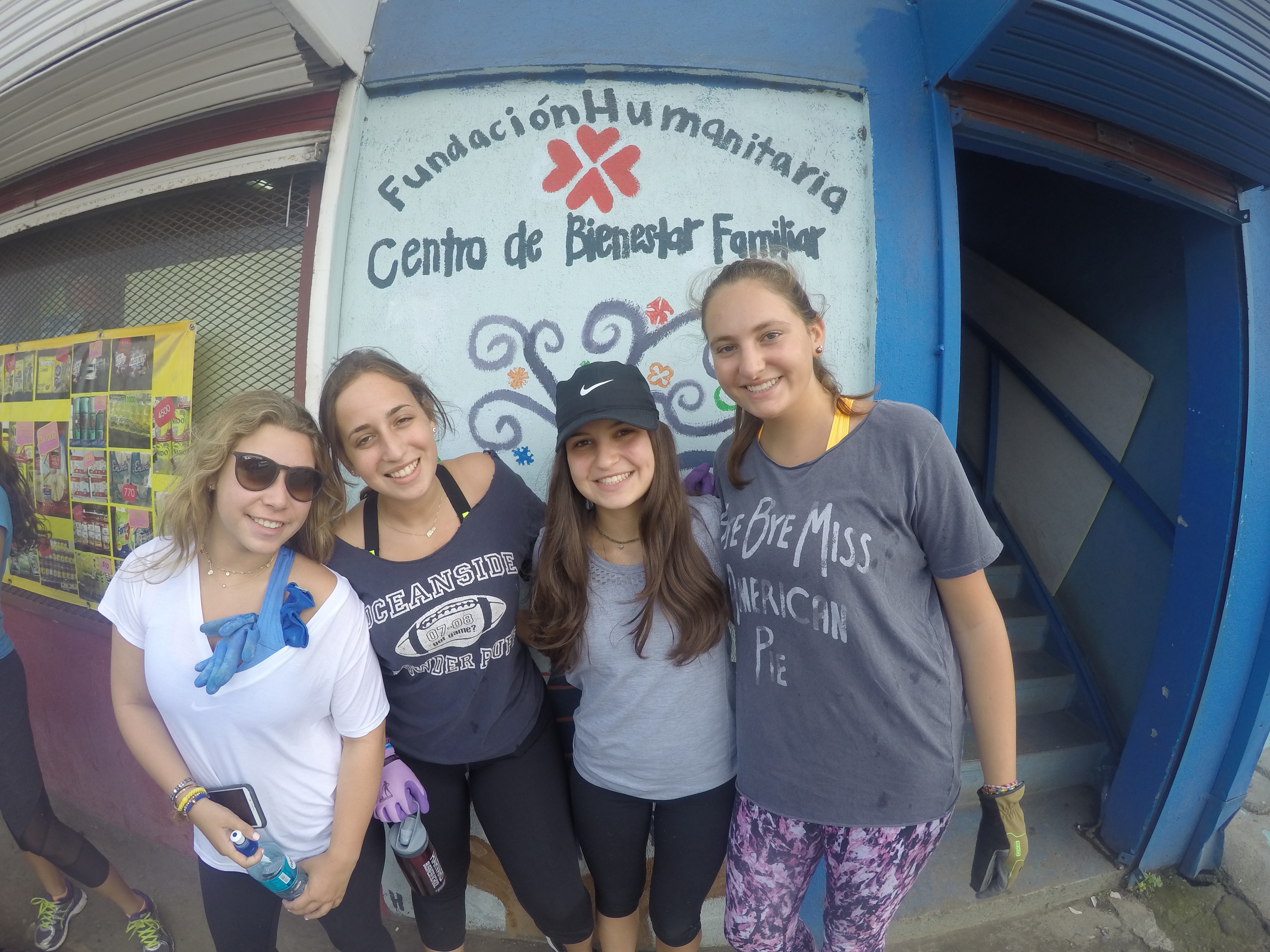 As we begin to wrap up our trip and head back home we cannot stop reminiscing over the memories we made throughout Costa Rica. We have turned into storytellers, each one of us having special moments to share about their journey on our community service trip.
We finished up our time in Central Valley and ended off with our final community service project. Through working with the Costa Rican Humanitarian Foundation, we led a kids sports camp. Trip members gave these children a day that they will never forget where laughter radiated and instant friendships were formed. In the evening, a lot of trip members impressed us with their suave Latin dance moves, it was as if they had been practicing all along!
We were thrilled to have our first sloth spotting in Manual Antonio, this had everyone extra excited for our next day spent at the National Park. It was truly a sloth spectacular day in the Manual Antonio National Park! We explored around spotting wildlife then stopped at two breathtaking beaches within the park. To finish off this day we went all aboard a catamaran boat cruise where we danced and enjoyed the Costa Rican water.

Everyone got back up on their surfboards in Dominical. Here we had some wonderful beach time and got to enjoy the waves with another surfing lesson. Trip members were all pros from their previous surfing experience on the trip!
As we head back to Central Valley we have our final banquet dinner to look forward to. When we finally depart I am certain that we will all be leaving a small piece of us behind in Costa Rica <3

Cheers to a unforgettable summer,
The Westcoast Blogger
If a Westcoast Connection adventure sounds like something you'd like to be a part of, explore our 10-day, 21-day, and 28-day Costa Rica student travel and community service tours!