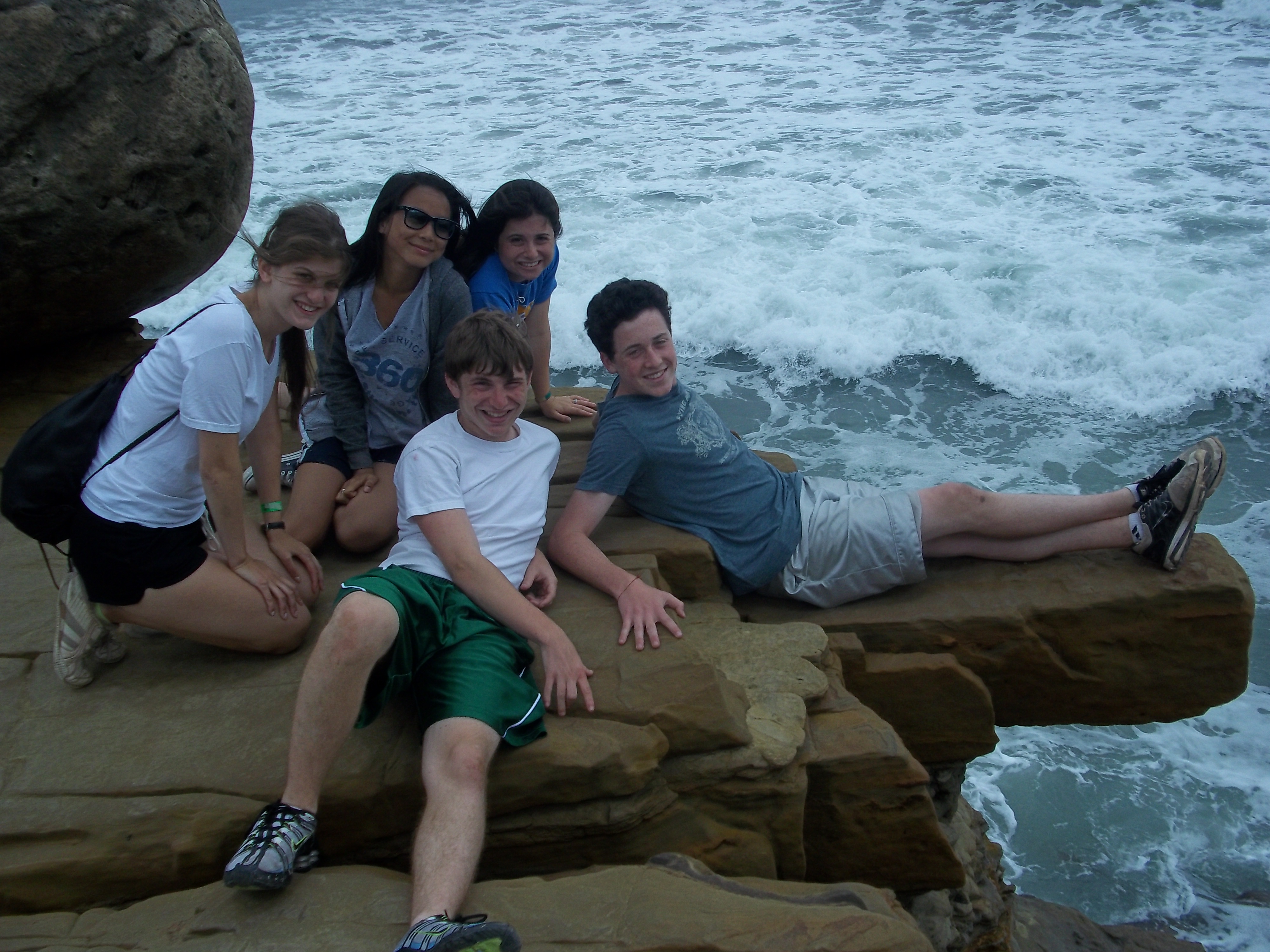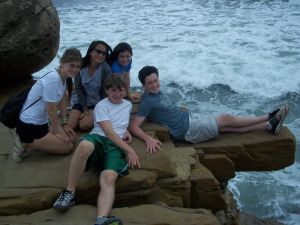 Hello Again California Community Service Group!
Our last week in California is almost over, but we are still going strong! On Wednesday, our group spent our second day at the Habitat for Humanity build site, where we resumed painting the exterior of the homes, and some of our group got to help put siding up on the homes – very cool. That evening, we headed out to UltraZone laser tag, where Danny and Brandon kept beating us all! We stopped for ice cream on the way home, and burst into song when Lean on Me came on the radio in the vans! On Thursday, we went to the Habitat for Humanity ReStore to assist them with cleaning and organizing their inventory. ReStore takes donations of quality home items (ie. furniture, paint, etc.) and sells them to the public, with all the proceeds helping build more Habitat homes. It was great for us to experience another aspect of their incredible organization.
Friday was by far one of the best days of the trip. We headed out to Moonlight Beach for our first surf lesson. Adam D. said it was one of the coolest things he had ever done, and Meri, Matthew and Danny said they can't wait to get home to buy surfboards of their own. The most incredible thing happened – as our group was riding the waves  – a group of dolphins appeared and were riding alongside us. They were within arms reach!!!! It was unbelievable!! The surf staff said they have never seen the dolphins come close to a group like that before! We spent the rest of the afternoon at the beach (still excited about our dolphin sighting!) and then went ice skating that evening.
On Saturday, our group returned to the Habitat Build Site and ReStore for our final day of community service. We worked hard and felt really good about the work we had accomplished there. That evening, we drove to Seaport Village, a cute little town outside of San Diego. We also got to catch a glimpse of the crowds from Comic Con (an international conference for comic book enthusiasts) as we drove through the downtown
core – it was fascinating seeing all the vendors and people dressed up in elaborate costumes!
Sunday was our second surf lesson, and our group are basically pro surfers now! We stayed at the beach to relax for the afternoon, and before dinner, we drove up Mount Soleded to take in a gorgeous view of the city. There are just three more days to go on our adventure, and while we are sad that the end is near, we are so grateful for every minute we have spent together.
The Westcoast Blogger