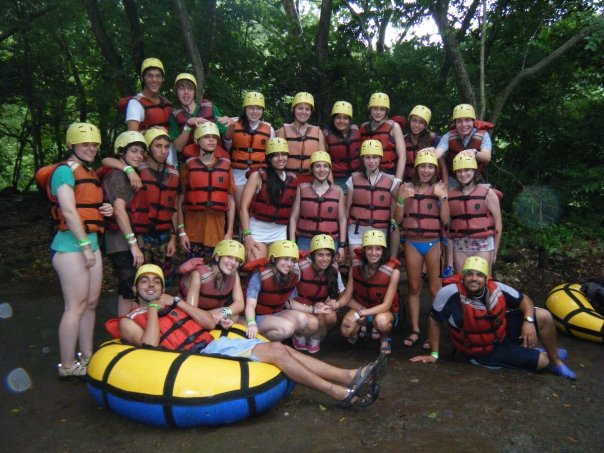 You may remember our last blog post about Danny. You know, the one where he completed an Iron Man and was greeted at the finish line by Director Mark Segal (click here).
This past summer Danny directed one of our Costa Rica Community Service programs (his 3rd time in Costa Rica with WCC/360°) and was reflecting on his experience volunteering in La Carpio. Below is his truly incredible story.
 The Westcoast Blogger
As our group took the kids from La Carpio for their one day of the year to swim in the local community park, play soccer, and color pictures, all of our trip members were enjoying their days immensely and connecting with individual kids. I spent my day playing in the pool and drawing with sidewalk chalk with a little girl named Stefany. She drew me a picture of a flower that said, "Dear Danny. I love you. Love, Stefany". Somehow this 7 or 8 year old girl seemed incredibly familiar, and after we said our goodbyes and shared hugs with our new friends from La Carpio, we returned to our hotel. I opened my Facebook album from 3 years prior from my first 360° trip to Costa Rica, and sure enough there I am walking through a monkey reserve with a little girl. That girl had a name tag on, which read Stefany. This was a perfect example of getting to know a country and community on such a deep, continuous level.