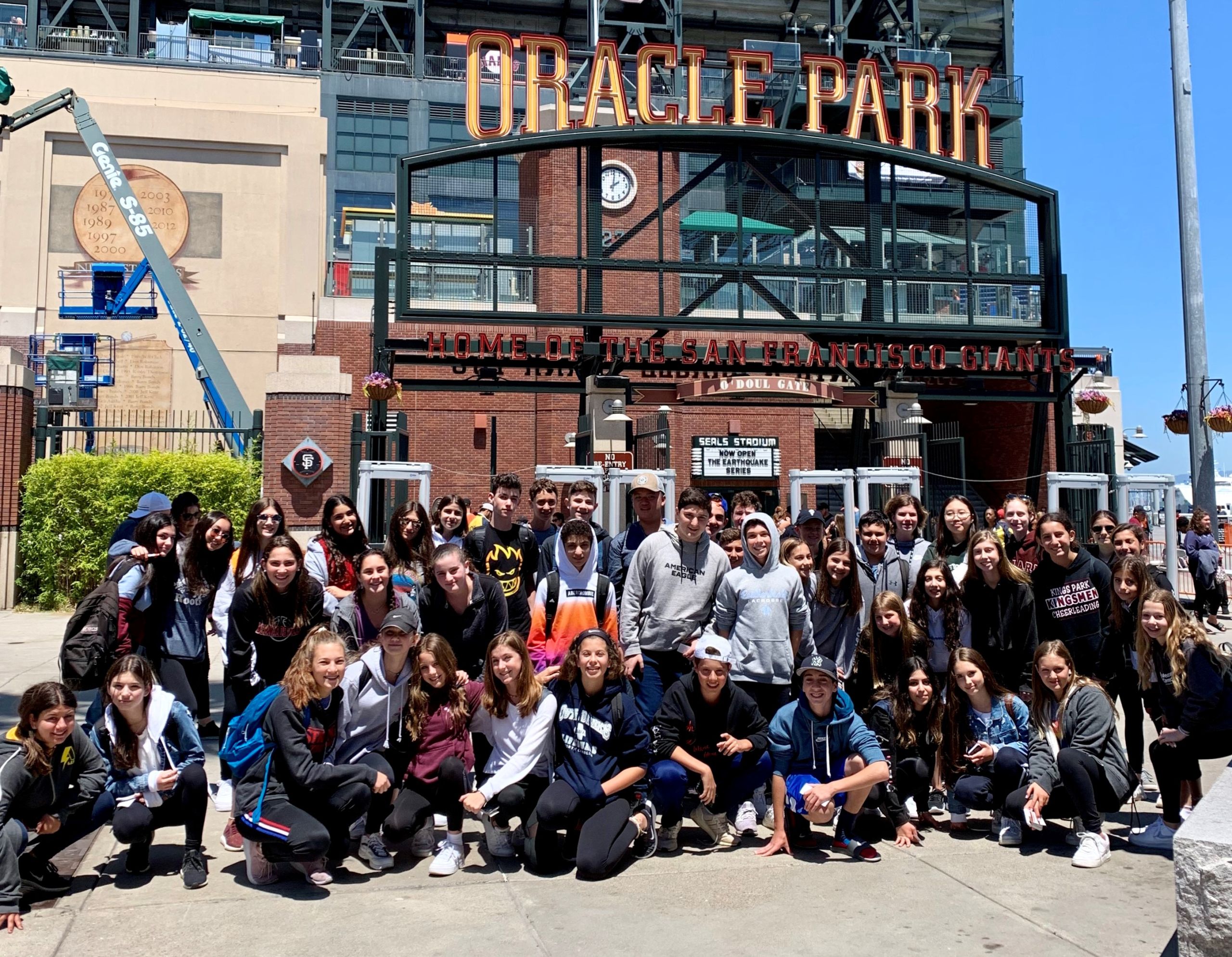 Our California Sprint started off in San Francisco. We were excited to meet each other at the airport and immediately started to get to know each other as we made our way to the hotel. After settling in, we headed to a local drive-in diner to eat dinner and then ended our night with a stroll through Chinatown. Fun fact: San Francisco has one of the oldest and most established Chinatown's in America! 
We started day two off with a boat ride to Alcatraz, a small island in the San Francisco Bay that was once a maximum security federal prison. We took an audio tour around the site and got the opportunity to speak to an ex-inmate who spent three years in Alcatraz. We learned a lot from him and found out that he is actually the last living person to have spent time there! 
After lunch, it was time to sit back and watch a San Francisco Giants' baseball game. They played the Arizona Diamondbacks and won 10-4! We stopped at the Metreon to grab some dinner and then we headed over to our evening activity, bowling! 
We woke up on day three excited for a fun-filled day. We started off our morning with a cable car ride through the city streets and had a great time enjoying the city views and getting to know our conductor. He was even playing music for us with his bell! We hopped off and made our way to the famous Golden Gate Bridge where we walked and admired San Fran's beautiful cityscape. After taking some cool pictures we headed to Sausalito to explore and eat lunch. Sausalito combines hillside and shoreline and it was absolutely stunning!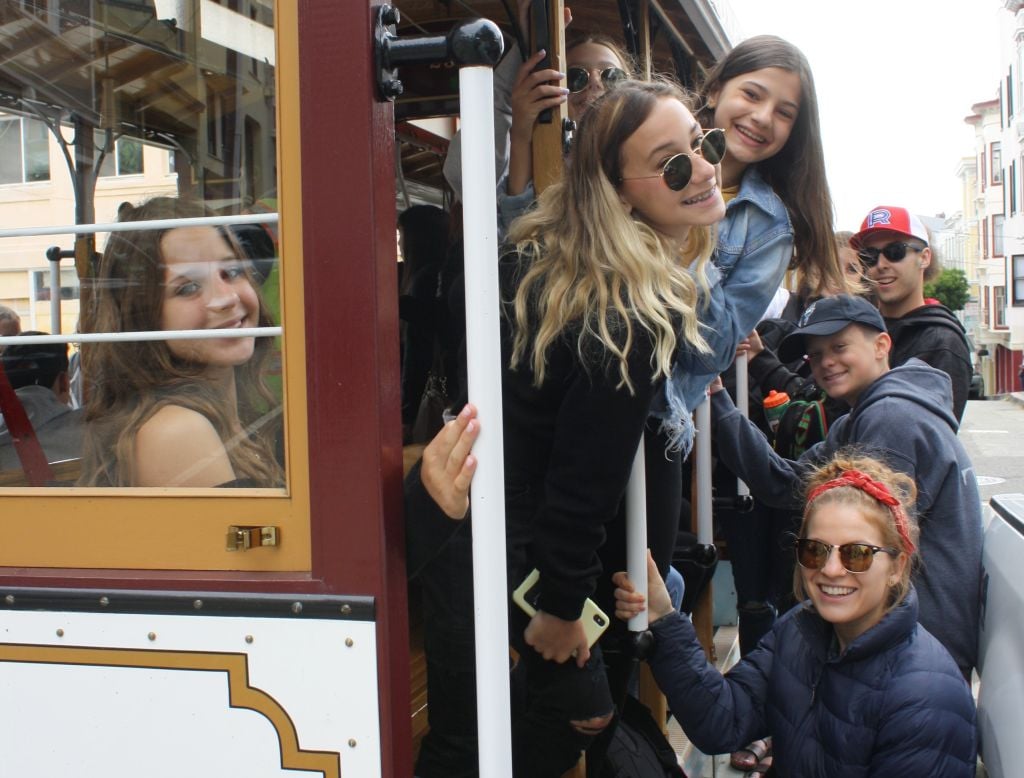 We got to walk along the most crooked street in the world, Lombard Street. As the sun began to set, we headed to Pier 39, a popular attraction built on a pier where we explored its unique shops and even got to see some sea lions! To end the day we played mini golf and enjoyed dessert at Ghirardelli, which had the best chocolate. 
Getting an early start to day four, we packed up the bus and said goodbye to San Francisco as it was time to embark on our next adventure, whitewater rafting! We paddled hard and strong through class 3 rapids as we soaked up the sun while on the rafts. Our guides were awesome and showed us where gold was discovered. We got to jump in the water and it was so refreshing! We also had a nice picnic by the water. 
As we made our way to Lake Tahoe to begin our camping adventure, we enjoyed the beautiful scenery from our windows and saw that some of the mountains had snow. After pitching our tents, we played games and had a delicious pizza dinner and some s'mores by the fire. Yum! 
What a jam-packed few days we've had and we are so excited knowing the best is still to come! 
Until next time, 
The Westcoast Blogger 
Do you want to spend your summer exploring all of what California has to offer? Check out our 14-day California Sprint!